Trump is losing it as complicated investigations into the Russia probe continue.
Disagreement with Trump's agenda affecting climate change and health care is killing Trump's disapproval rating, hitting an all time high at 64%, according to AP polls.
And with the Senate Intelligence Committee's on-going investigation into Russian involvement during the presidential campaign not going away, Trump aimed his frustrations toward the Deputy Attorney General on Twitter by referring to his "witch hunt" for the firing of James Comey.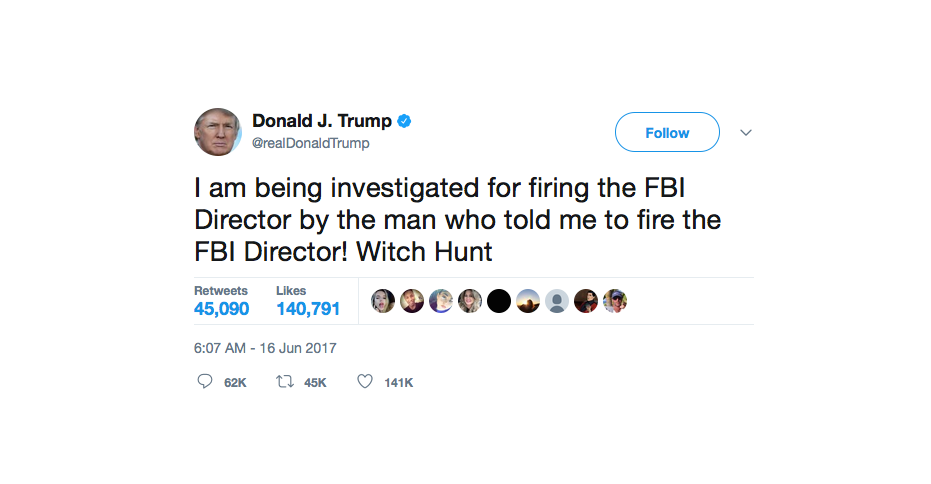 An AP report described his paranoia and frustrations witnessed by White House aides.
Trump advisers and confidants describe the president as increasingly angry over the investigation, yelling at television sets in the White House carrying coverage and insisting he is the target of a conspiracy to discredit — and potentially end — his presidency.
Seeing the evident target of Trump's tweet, Dianne Feinstein expressed her concern of Rod Rosenstein and investigative special counsel Robert Mueller potentially getting fired by the president.
"The message the president is sending through his tweets is that he believes the rule of law doesn't apply to him and that anyone who thinks otherwise will be fired," she said. "That's undemocratic on its face and a blatant violation of the president's oath of office."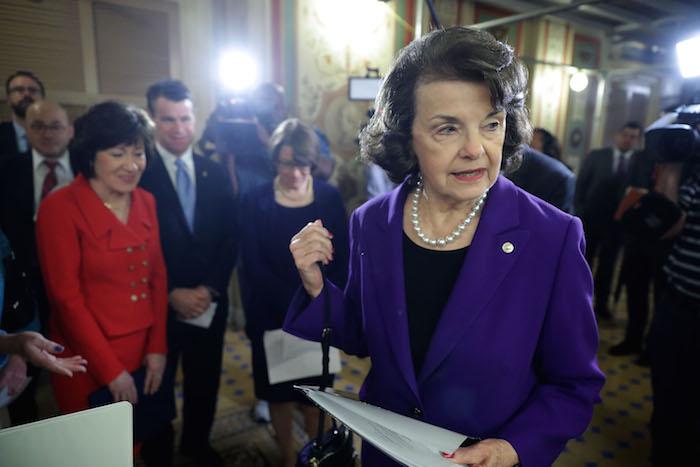 The tweet followed a report about the investigation by Rosenstein, who said, "Americans should be skeptical about anonymous allegations. The Department of Justice has a long-established policy to neither confirm nor deny such allegations."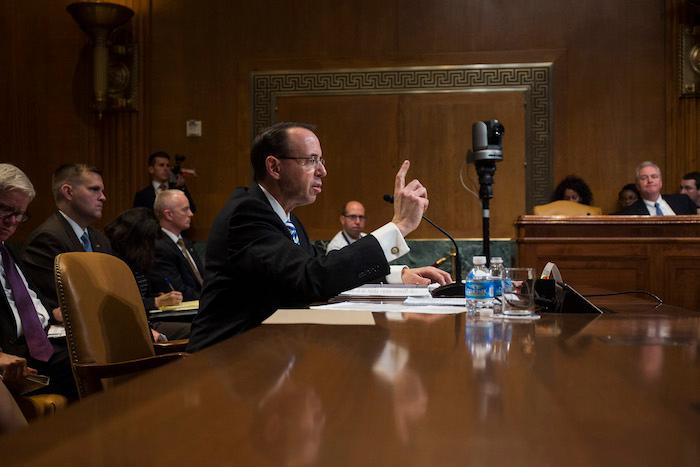 Friday's tweet also came after an internal order from the top lawyer for Trump's transition team on Thursday, which warned officials to "preserve all records and other materials related to the Russia probe."
The AP reports that, "The order also covers separate inquiries into several key Trump associates including former National Security Adviser Michael Flynn, campaign adviser Paul Manafort, foreign policy aide Carter Page and outside adviser Roger Stone."

With the Russia probe constantly on the forefront, Trump seems to be responding to every development in the news. "After 7 months of investigations & committee hearings about my 'collusion with the Russians,' nobody has been able to show any proof. Sad!" Trump said.

And he gave a followup tweet.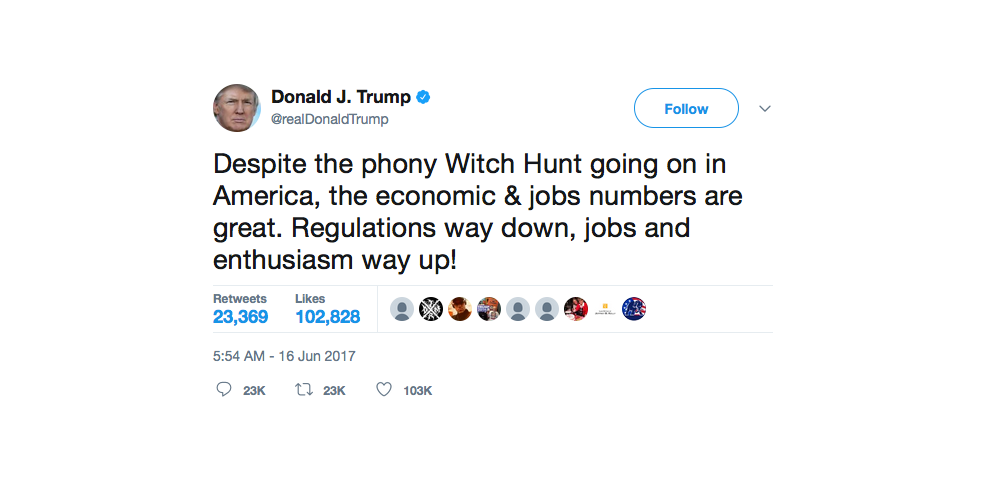 A little fact check.