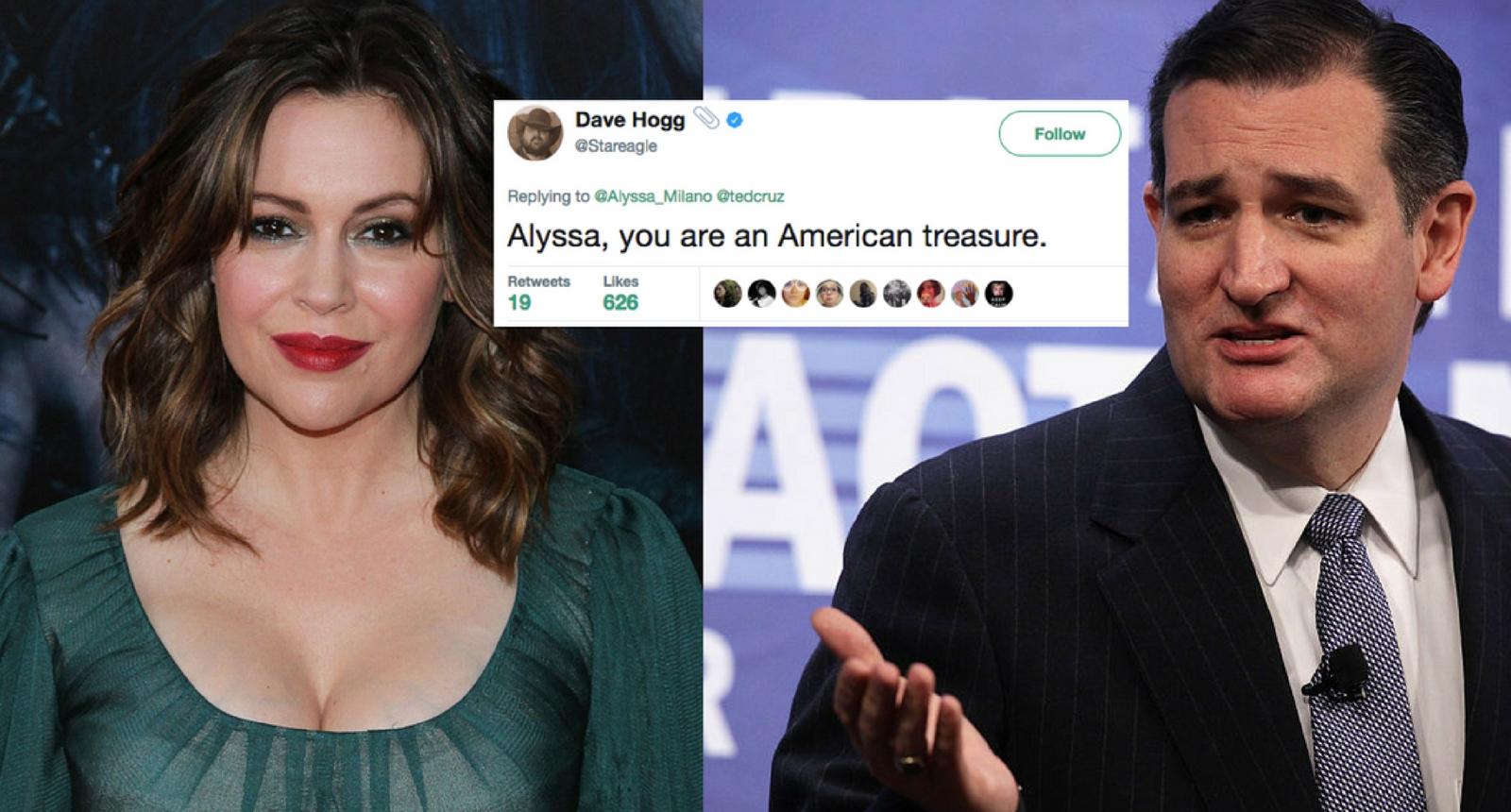 Alyssa Milano Just Burned Ted Cruz On Twitter, And People Can't Handle It
By Brian Skellenger
Alyssa Milano has seen a lot of ebbs and flows in her career. From stardom at a young age to one of the hottest actresses in Hollywood, to a bit of a hiatus and then back to stardom. She has definitely been through a lot and knows exactly what it is like to be in the public eye. One thing that she will not do is keep her thoughts to herself and good for her. Women around the world need more advocates who have a platform like Alyssa. She will not sit quietly and wants to put her fame to good use. Recently, she has been very outspoken on her political beliefs and needless to say, she is not a huge fan of a lot of the people in the Republican party. One person who she is certainly not fond of is Texas senator Ted Cruz. The two had recently been trading Twitter jabs and then things escalated a bit and got a little more heated.
That is where we can score one for Alyssa Milano.
The outspoken actress and television host is no stranger to politics, especially on Twitter.
So when she sent out a virtual "group hug" tweet to her 3.14 million followers on Tuesday evening, she didn't expect Ted Cruz to join in.
But that's exactly what he did:
Milano made it clear that Cruz and his skeezy winky face emoji weren't welcome:
Ted Cruz might need to lie down after that SICK BURN:
What was he even thinking?
Everyone knows Ted Cruz is bad at hugs. Just ask his wife:
He's also bad at human contact in general:
With that compelling evidence, it looks like Milano just did America a solid.