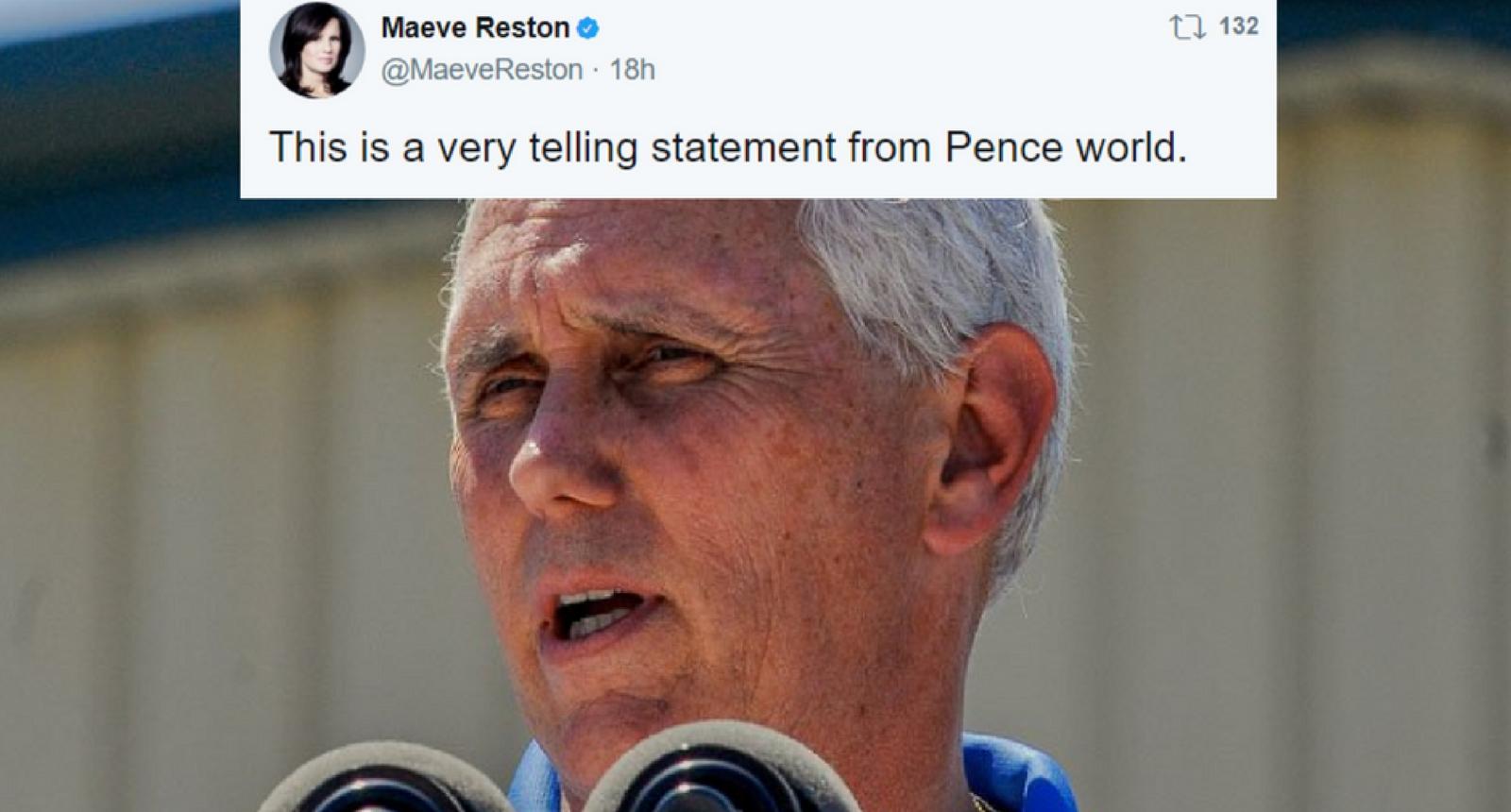 Mike Pence Quickly Distances Himself From The Trump Family
By Erica Diaz

Updated
It has been an interesting year plus to say the least.  We obviously have a new President, in case you haven't noticed.  But through everything, it has been pretty impressive how new Vice President Mike Pence has managed to stay pretty under the radar.  Now people who agree or disagree with him have strong feelings on the subjects, but for the most part, he has managed to stay behind the very large shadow that President Trump has cast.  Some may think that he is just waiting it all out for Mueller to do his thing so he can have an easy path to the Presidency.  Others think that he might be in a "what did I get myself into" craze and just enjoying his time in Washington.  Either way, he is pretty low profile at this point and its safe to say he won't be making some awesome memes with his president the way that Obama and Biden did.  But now, even though he has been pretty dormant, Pence is actually beginning to put a little bit of distance between himself and the President and his family.  Things are beginning to heat up a bit and Pence (rightfully so) would like to see how this plays out from the cheap seats like the rest of us.  
In the wake of Donald Trump Jr.'s recently released emails tying him and the Trump team to Russian operatives attempting to help Donald Trump's presidential campaign last year, Mike Pence has released a statement distancing himself from the campaign, and, arguably, the Trump family.
Through his press secretary, Pence stated the following:
Twitter has reacted to the statement with the expected mix of intelligent discourse and memes.
Distance might not be a bad idea.
Are we witnessing the beginnings of Pence for POTUS?
It's fairly obvious that Pence knows that Trump's impeachment or resignation is inevitable. Thus, he's gearing to become POTUS himself.

— The Razor's Edge (@AtTheRazorsEdge) July 11, 2017
There are times words don't really do a sentiment justice.
For those times, we have GIFs.
And Mariah Carey, of course.