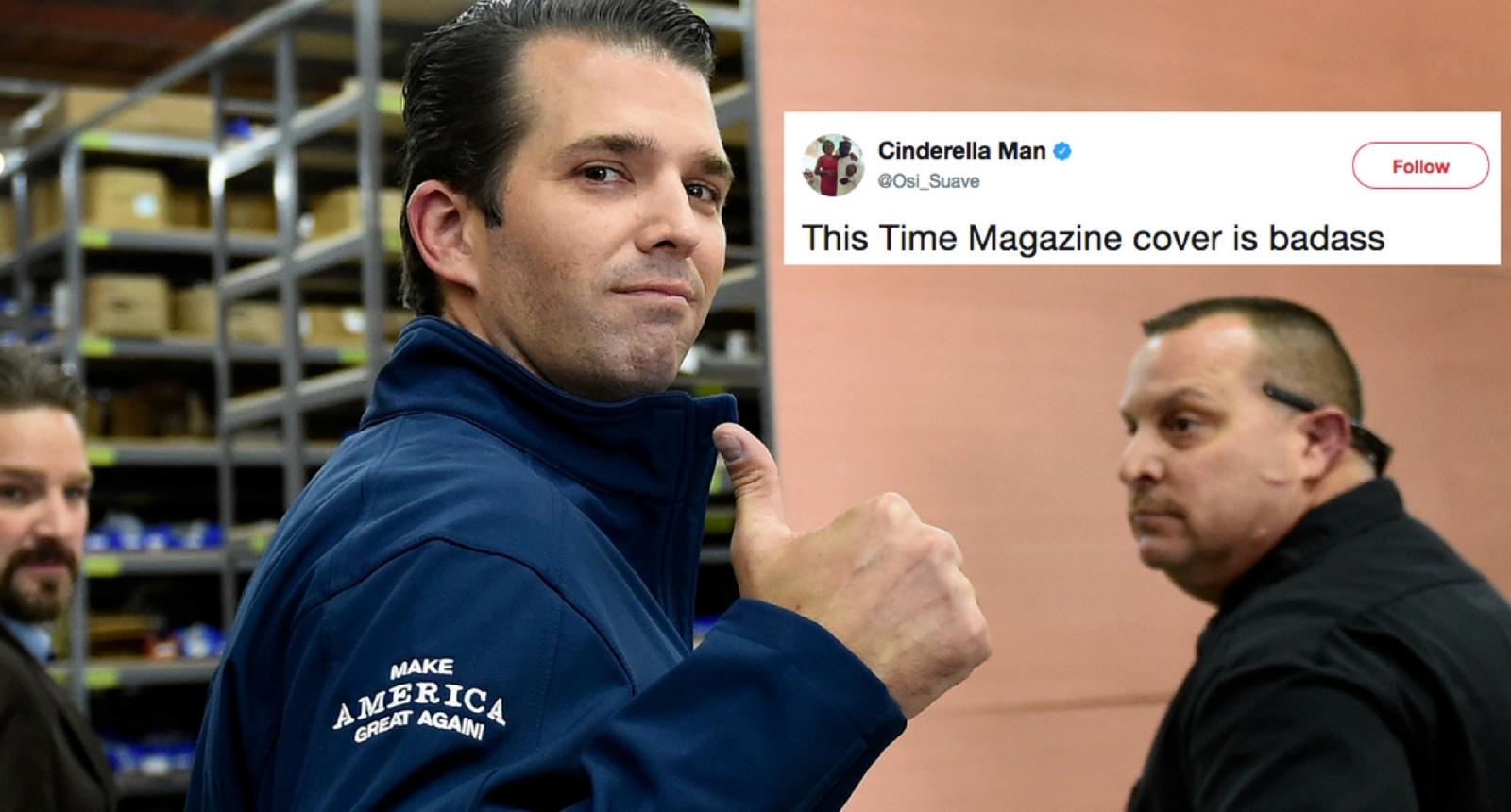 Donald Trump Jr. Caught Red-Handed On TIME Magazine's New Cover
By Brian Skellenger
Time's newest cover is here, and it's brutal.
The popular magazine, known for its iconic covers, delivered yet again with a scathing cover featuring Donald Trump Jr. surrounded by his incriminating emails.
And just to drive the message home, "Red-Handed" is slapped over his face.
Time released the animated version of the cover on Twitter Thursday morning:
They wrote, "TIME's new cover: How Donald Trump Jr.'s emails have cranked up the heat on his family."
Twitter was impressed.
Users wrote "fantastic cover" and "The new Time Magazine cover is just what we needed today. Thank you."
Others wrote, "Daddy will be so proud. He'll be retweeting any minute now, right??," "Please make sure that the @HouseGOP /@SenateGOP members each get a 'free' copy of this issue of Time Magazine." Another chimed in to say that the president "is going to be PISSED when he sees Don Jr. on a real cover. He just cares about covers, good or bad...it's a Time cover!" "This scandal is a big 'ol #watergateburger - big, juicy, serves dozens, especially those who are jail time," added someone else.
But wasn't so sure the President would be:
Being on the cover of Time does seem to run in the family, though.
Trump wrote, "Melania and I were thrilled to join the dedicated men and women of the @USEmbassyFrance, members of the U.S. Military and their families," and someone replied to his tweet with "Your son has his own authentic cover on Time ! Congrats!"
Among other things:
It could replace a certain fake cover, though:
But however embarrassing the cover may seem, one user made an even more startling discovery:
Look for the new issue in stores soon: