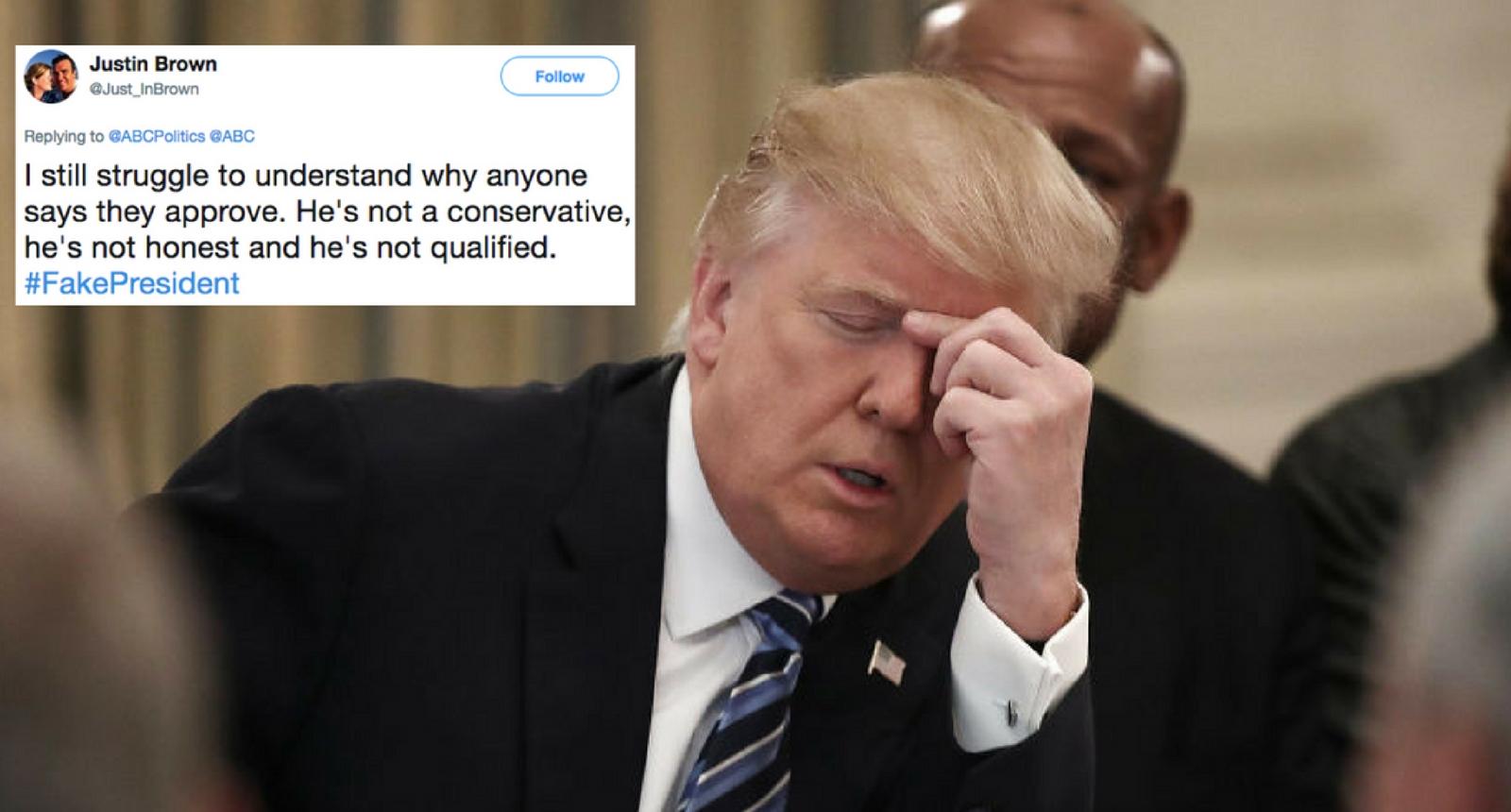 Donald Trump Tries To Brush Off Worst Presidential Approval Ratings In 70 Years
By Brian Skellenger
Approval ratings are always an interesting thing. For people who know statistics, the samples that are used for approval ratings can really make things seem like something they aren't. For instance, lets say you just happen to find randomly a lot of people who like something and it skews the approval rating to one side but you might be missing a majority of the population who doesn't like that particular thing. When it comes to approval ratings of the president, a lot of the polls done try to get as many people as they can from all different regions and walks of life. Even then, it might not be a good barometer of the entire population. All of the approval ratings should definitely be taken with a grain of salt as they represent a subset of the people. The numbers, however, do give some indication of how people are feeling because it is, again, a lot of people. So while it might not be one hundred percent accurate, they tend to tell the beginning of a story.
A new ABC News/Washington Post poll out Saturday didn't have good news for President Trump.
According to the poll, Trump's 36% approval rating is the worst 6-month approval rating in 70 years, with 48% "strongly disapproving" of his performance.
Looking at a chart comparing former presidents' approval ratings at or around 6 months is pretty jarring:
So, naturally, Trump took to Twitter to downplay the poll results:
And while this Twitter user questioned the accuracy of the poll:
And this Twitter user wanted to remind us what happened when we relied too heavily on polling last year:
Others questioned the President's claims:
And others decided to give the president a history lesson.