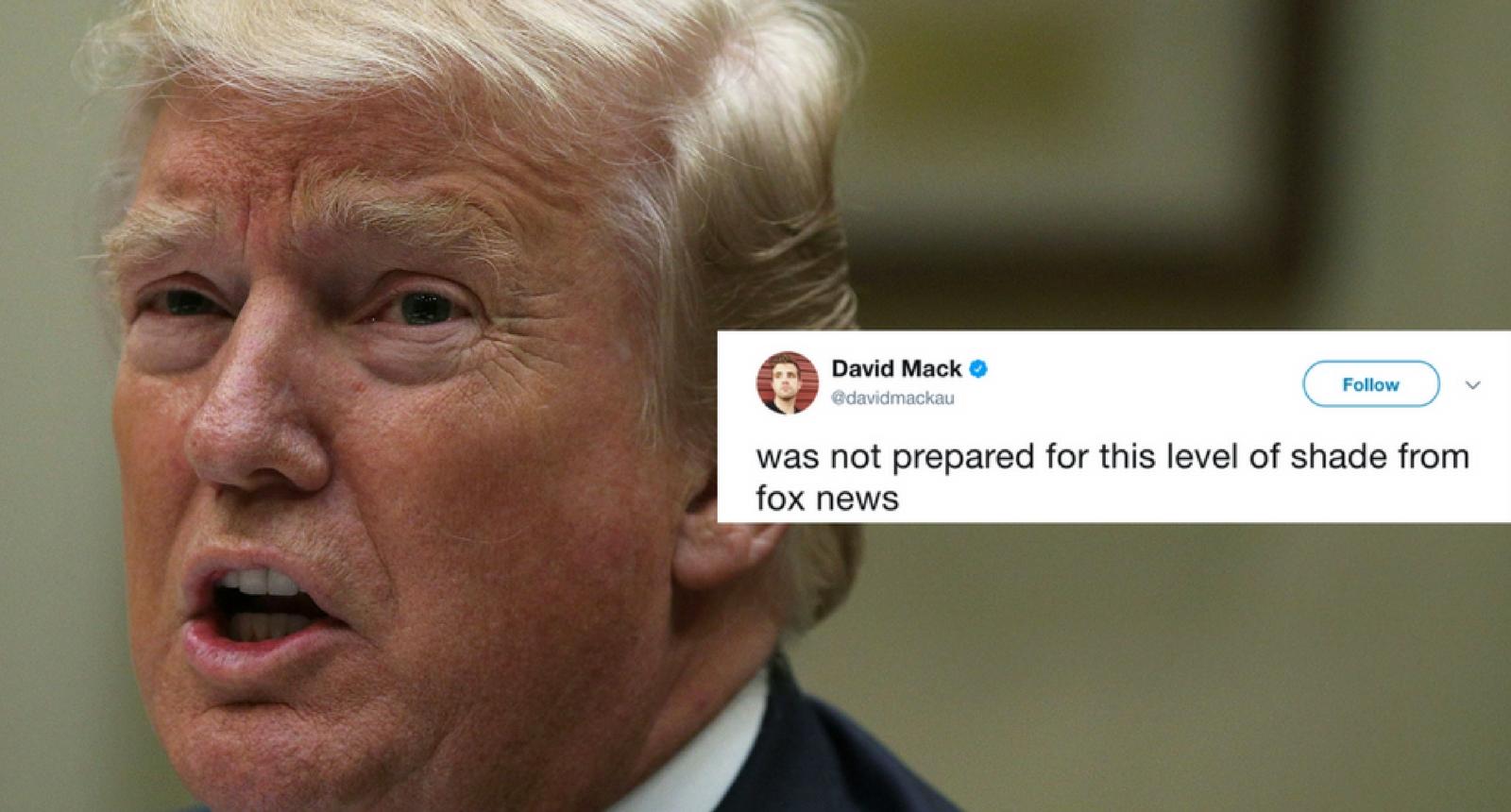 Fox News Put The Wrong Words On Screen Next To Trump, And Now Twitter Is Making Him Pay
By Collin Gossel
Editing and Producing on TV seems like a really hard job. Sometimes we watch tv and movies and I think we take for granted the hard work and precision that goes in to making every frame cohesive with one another and flow and make sense. Editors usually take hours and hours of footage and turn them into about one or two hours. Or they have to come up with graphics and on the fly words on live tv to keep the story flowing. I am always amazed that there are not more mistakes. We always like to see a nice set of bloopers or someone just blatantly mess up on live television. I am also always holding out for someone who is about to quit to just go rogue and create an amazingly entertaining scene. Just doesn't happen enough. But either way, sometimes mistakes do happen, and no one, it seems is really immune. Not even the President and his favorite network.
You know things are going badly when the staunchly conservative Fox News Channel is throwing shade at the Republican President.
On Tuesday, following the failure of the Senate's Obamacare replacement plan before it even made it to the floor for a vote, President Trump made a public statement, which was covered by the major news outlets. Fox News summed up that statement with a particularly brutal onscreen graphic:
Twitter was both surprised and amused:
The situation brought to mind a classic presidential quote:
Any Arrested Development fans out there?
Most people seemed to agree:
As you might expect, Fox News followed its Twitter shade with its standard, pro-Trump fare, but one wonders, if the network is beginning to grow frustrated with the administration's lack of achievements, perhaps many Trump supporters across the nation are as well.