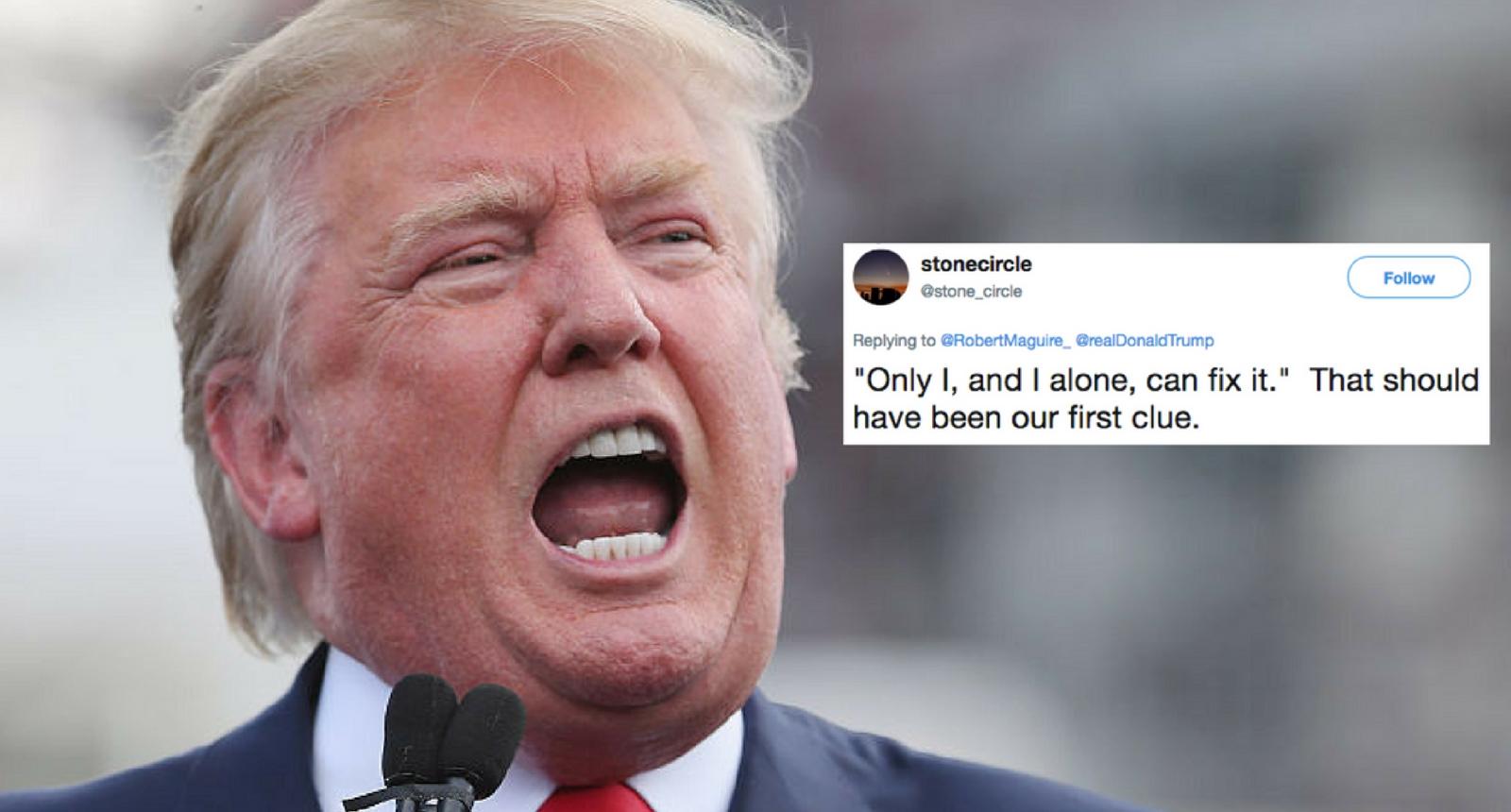 Trump Rants That He Can Improve Healthcare At Lunch, Democrats Will 'Scream Death'
By Brian Skellenger
Healthcare has definitely been a hot button topic in recent year to say the least. It is pretty crazy that we are one of the only developed countries who treat our well being and health as private business and another way for people to make money. I do not think this is a partisan issue and unfortunately, both parties are trying to use politics to push their agendas rather than using common sense and human decency to figure out what might be the right solution. Come to think of it, it seems that healthcare is not the only thing that this is happening for, but I guess thus is life these days. Regardless, it seems that every candidate has something to say on the topic and yet here we are, still years and years behind the policies of other nations who might not have a perfect system, but take care of the inhabitants of their nations and are way beyond us when it comes to taking care of their people. Obviously, this topic was one of many where President Trump held a very firm and strong stance on how to fix everything.
You guys, Trump's got this.
Since Senate Republicans failed yet again to pass new healthcare legislation, or even repeal Obamacare, the President decided he'd take it upon himself to fix the problem.
So he invited the entire Senate Republican conference to a luncheon at the White House.
Trump was especially optimistic on Twitter Wednesday morning before the luncheon, tweeting:
Twitter wasn't buying it, however:
And, of course, they couldn't ignore the whole part about Democrats "screaming death":
Trump is truly a master of words:
And there are certain things that should never be done on an empty stomach: