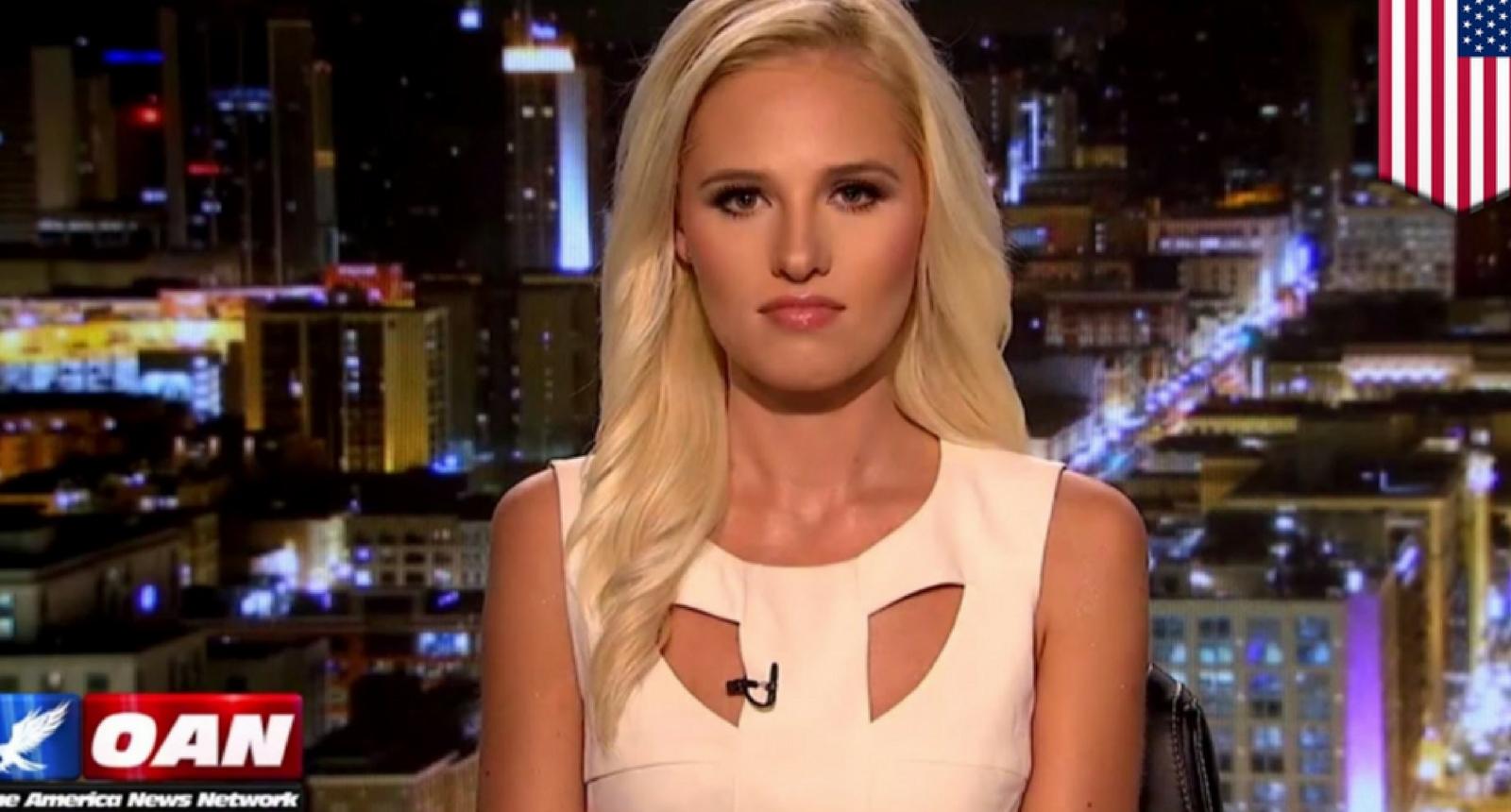 Tomi Lahren Lists Her Specialty As 'Melting Snowflakes' On TV, And Twitter Dragged Her
By Alan Jude Ryland

Updated
Tomi Lahren has quickly become a polarizing figure, and that is probably putting it mildly.  She seems to incite a Twitter avalanche any time she is on tv or really anytime she speaks.  Sometimes it is her views on the world, other times it is just her trying to be normal and coming off as rubbing literally everyone on both sides of every argument the wrong way.  She is really becoming one of a kind.  She is either very ignorant and really thinks people care about her (probably), or is really playing everyone in a way to further her career later on.  
She even coined the term "snowflake" to refer to so-called "whiny" liberals... and can't seem to let the word go.
Lahren made an appearance on Fox News Specialists yesterday and her onscreen bio was more than enough to make you roll your eyes.
looks like i have a new tinder bio

— chris hooks (@cd_hooks) July 19, 2017
Lahren herself has made headlines in recent weeks for "snowflake-y" behavior, including, but not limited to, public spats with the likes of Colin Kaepernick over race relations and decrying the LGBT March on Washington as little more than a "Resist March" to President Donald Trump and his often incendiary policies. Twitter users mocked her for this behavior then... and they couldn't pass up the opportunity to drag her now.
this read like the bio of somebody on NEXT

— David Grossman (@davidgross_man) July 19, 2017
Lmfao isn't she the same person that was mad about a guy kneeling for 90 seconds

— Yhsiuqs (@Yhsiuqs) July 19, 2017
Pretty sure tomi's rants are #snowflake material. She constantly needs her safe space. Remember when ur own group turned their back on u?

— Louis Perea (@Louper_) July 19, 2017
But one Twitter user felt Lahren's new bio was award winning.
Lahren previewed her upcoming one-on-one sit down with comedian Chelsea Handler yesterday. The two women will appear on Handler's Netflix talk show on July 29. Lahren says she looks forward to dissecting Handler's disdain for President Trump.
"I find most liberals, they don't quite know why [they hate Trump], especially in Hollywood, they don't quite know why they hate President Trump so much. They just do," Lahren said. "I want to know why."