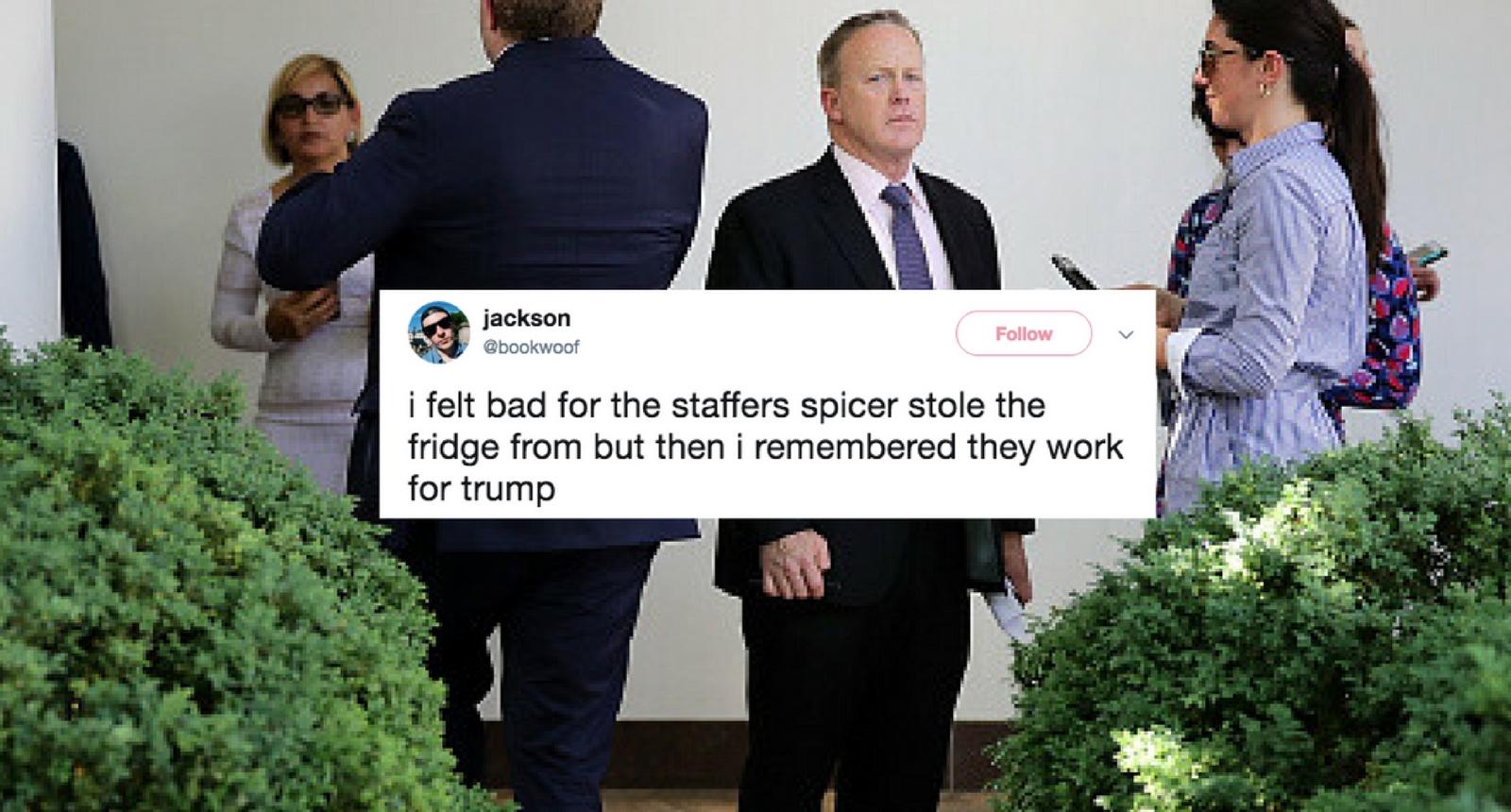 Sean Spicer Stole A Mini-Fridge From His Own Staff Before He Resigned
By Jamie Thiessen
Sean Spicer had an interesting tenure to say the least. One can only think what was going through his head the whole time and also what will he do and say now that he is no longer employed by the Trump administration. Regardless, he was a polarizing figure who is now on his way out. I guess sometimes people can take some parting gifts for their troubles in those kinds of situations. Sometimes it is telling people off or going in silence. And other times it is by literally taking a physical good to remember the job by. Almost like a parting trophy of sorts.
Well Sean Spicer has left the building.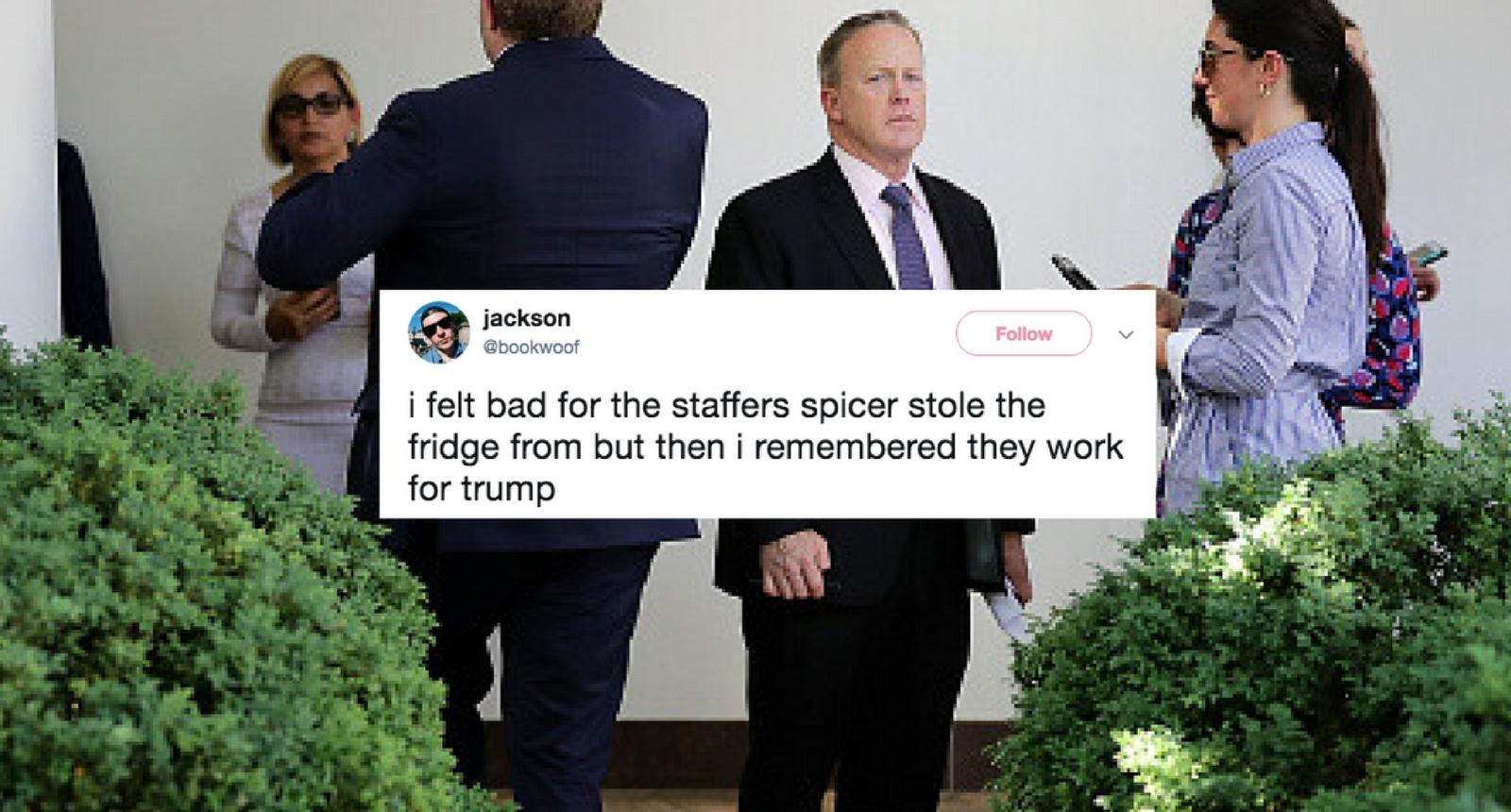 Photo Credit: ,
As Trump's Press Secretary, he was known for such hilarious anecdotes as tweeting out his password, and hiding from reporters in the bushes.
But nothing beats the latest breaking Spicer story, which serves as the perfect sendoff: during his time as White House Press Secretary, he stole a mini-fridge from his junior staffers.
Yes, the man who was earning an annual salary of $179,700 wanted a mini-fridge to keep his snacks cool. But rather than buy one for himself, he stole it from junior staffers.
To be fair to Spicer, he first asked them nicely if he could have it. They said no, so he came back after dark and stole it.
Twitter's reaction was brutal.

Yeah, but that's not how Spicer rolls.
On the plus side, he can add "resourceful" and "problem solver" to his resume.
Who knows what other wonderful Spicer stories have been kept secret, waiting until the perfect moment to properly embarrass him.