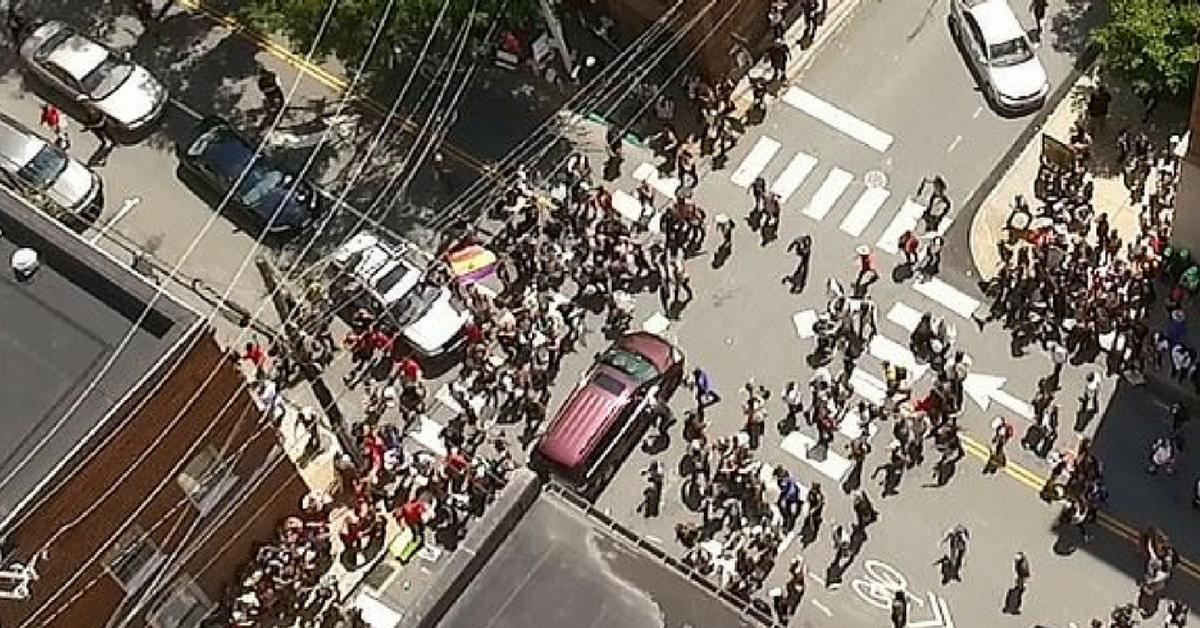 Disturbing Drone Footage Of The Car Attack In Charlottesville Appears Online
By Mike Walsh
Video footage taken by a drone flying overhead during the terror attack in Charlottesville on Saturday has surfaced online.
Warning: This footage is very disturbing, so if you're sensitive to viewing this kind of material, then don't watch it. Or, if you're messed up like the rest of us and can't turn away from a train wreck, then click play and go on watching.
The man behind the wheel, James Alex Fields, was apprehended by law enforcement on Sunday.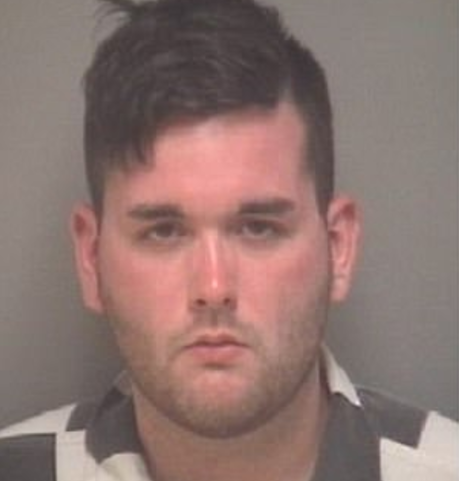 Fields rammed his car through a sea of counter-protestors, who were responding to a white nationalist/Neo-Nazi rally organized by Jason Kessler and led by Neo-Nazi leaders Richard Spencer and David Duke. Fields drove his car at top speeds into two other cars and finally right into the counter-protestors.
Fields's high school teacher has come out to say that the man idolized Adolf Hitler. So it probably makes sense that he's a hateful scumbag who would murder a young woman and injure a ton of other Americans who were just expressing their right to free speech. That's the thing about Nazis and White Supremacists though, they like fascists and fascism. Guys like Fields would've probably supported Hitler back in the day.
In the attack, Fields killed 32 year-old Heather Heyer and injured at least 19 others.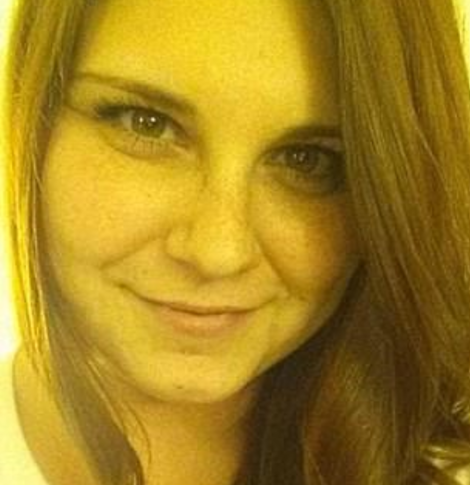 Fields has been charged with second degree murder, yet there are still a growing number of ultra-right wing Americans who think that "liberalism" is as great a threat to this nation as a bunch of Nazis. A man who literally drove his car into a crowd of people and killed a woman while injuring a bunch of others, is as much or less of a threat than Barack Obama, or the desire to help the children of immigrants have a better life. Insane.