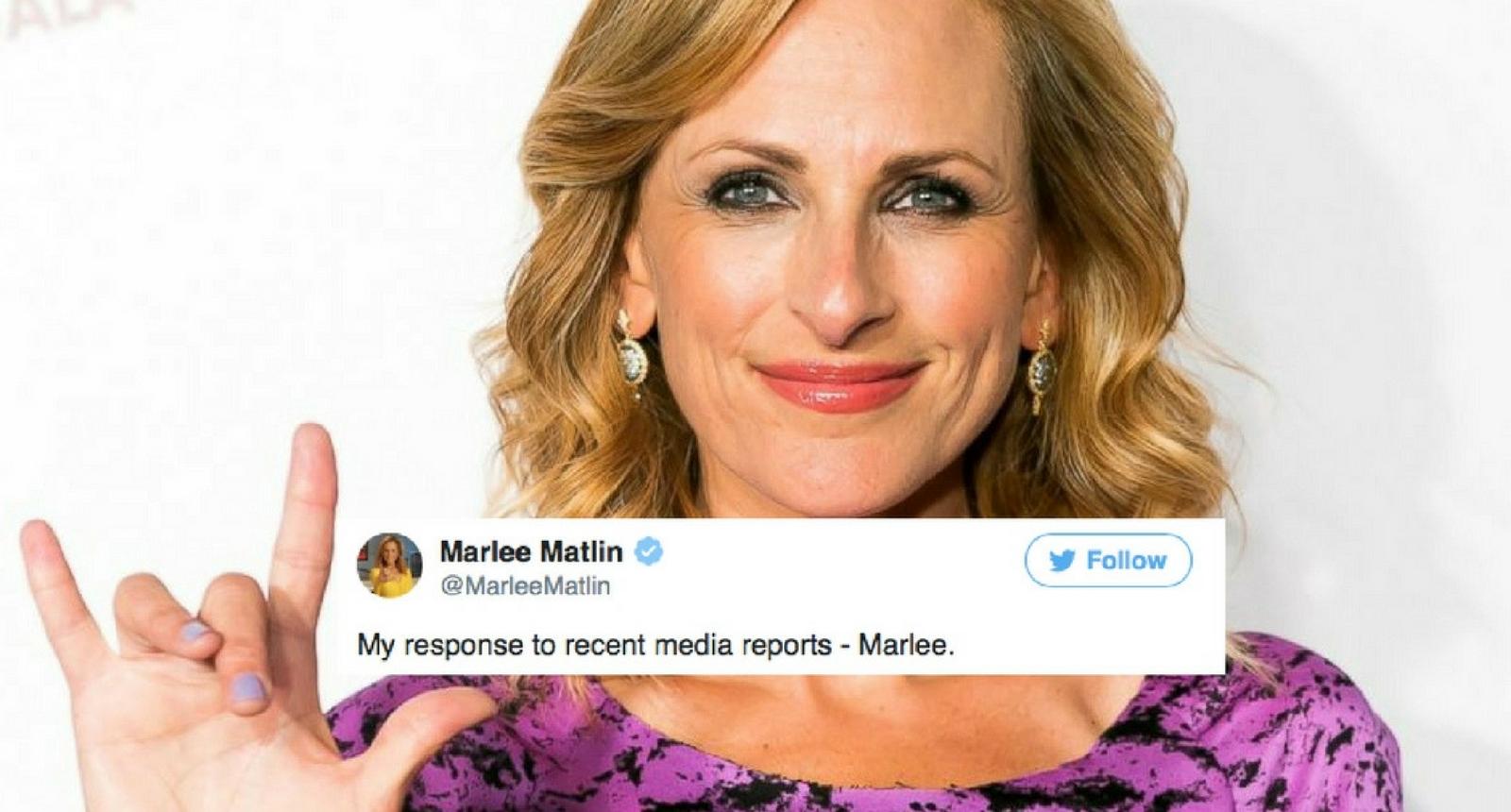 Actress Marlee Matlin Writes Tweet, Gets Unfollowed By All Trump Family Members
By Sebastian Fortino
Academy-award winner Marlee Matlin was recently unfollowed by the whole Trump clan family.
The actor and advocate for the deaf community was unfollowed because of this tweet she posted earlier this week:
How do we know they all unfollowed her? Well, there is a Twitter bot that actually tracks the follows and unfollows of the Trump accounts. Because, of course there is.
Needless to say, supporters had Matlin's back.
They all followed her BECAUSE the Trumps unfollowed her.*
I think that's beautiful!
(*Also, as someone born with only 50% of their hearing, I admit this got me a little teary-eyed.)
But, this message will really make you smile!
Here is a bit more detail about the unfollowing heard 'round the world:
Since Ms. Matlin dealt with worse on "The Apprentice," and still followed them on Twitter, hard to believe she's that petty.
Do I think the Trump offspring are that petty?
I mean, consider the source!
Thank you, Marlee for your courage in the face of ignorance!