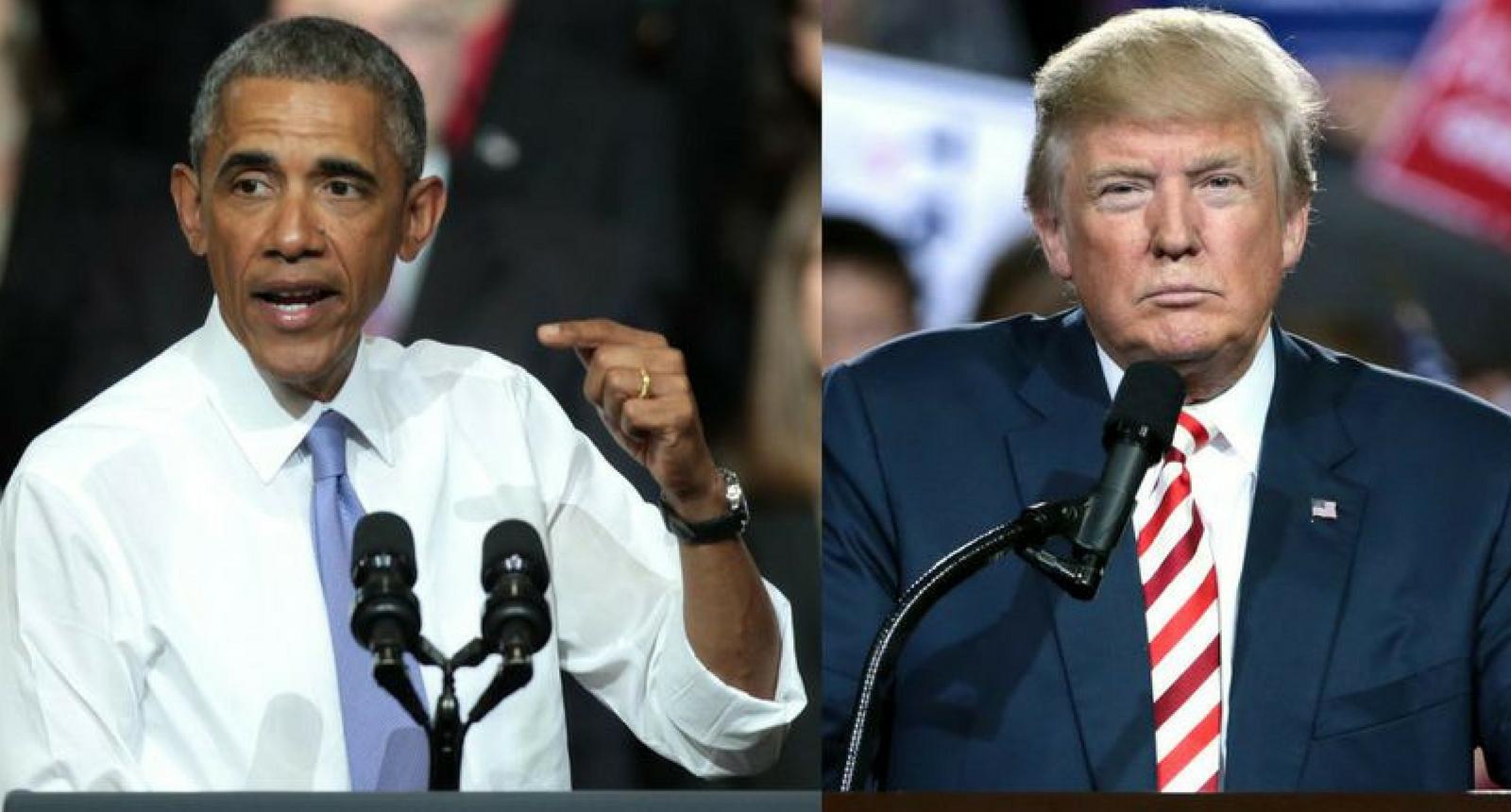 Barack Obama Is Completely Destroying President Trump On Twitter
By Brian Skellenger

Updated
We all know President Trump loves Twitter
If he isn't tweeting "official policy," he's mocking his political adversaries or crying "fake news," and eliciting hundreds of thousands of likes in the process. He, along with the helps of tons of russian bots and spam accounts sending out fake news stories ad nauseam, was able to make himself a prominent figure in the 2016 election. So prominent that he actually won.
But if he thought he had the title of "Most Popular Twitter Celebrity" all wrapped up, he just got a rude awakening, because there's another President out there on social media making him look bad.
Former President Barack Obama responded to the Charlottesville protest with a tweet that quickly went viral,  amassing more likes than any tweet in history:
Apparently, Obama has six of the ten most-liked tweets of all time. Trump isn't even on the list. Other top tweeters include Ariana Grande, Ellen DeGeneres, Linkin Park, and Hillary Clinton. Guess it doesn't pay to be a hate-mongering overgrown man-child spouting nonsense at every turn.
Obama is also way ahead of Trump in terms of followers, with nearly 94 million, compared to about 36 million for Trump. Sorry Donnie, but Obama's number of followers is much, much bigger than yours.
In a breakdown of followers, according to TwitterAudit.com, a vast majority of Trump's followers are bots: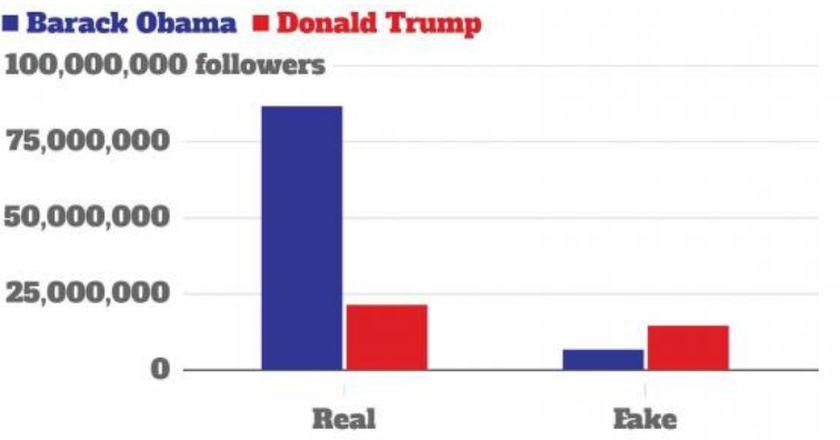 It seems pretty clear that Twitter has made its choice:
If Trump wants to grab the title away from Obama, one user has some advice:
Because we all know Trump hates to be a loser:
But is it really "winning" when you're one of the most hated men in the world who takes a vacation at every chance he gets instead of actually leading the country that elected you into office?