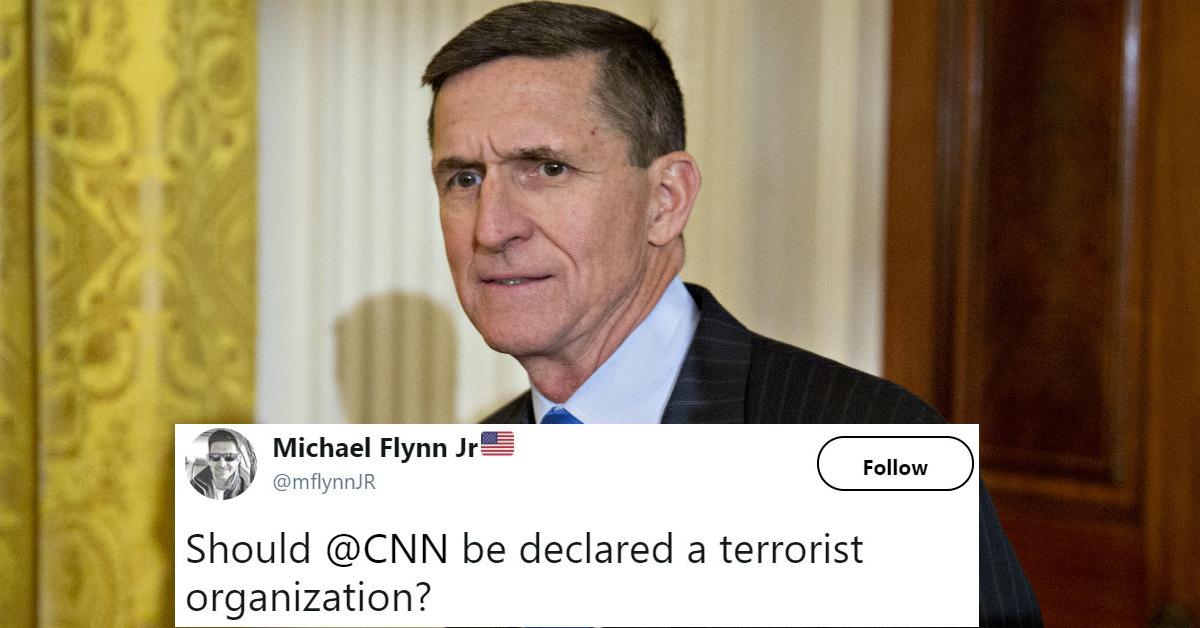 Michael Flynn Junior Asks Internet If CNN Should Be Labeled A Terrorist Organization. It Didn't Go So Well
By Mustafa Gatollari
Remember Michael Flynn? If you don't, it's totally understandable, because he's kind of in hiding now. He was the retired United States Army Lieutenant who was chosen by Trump to be the National Security Advisor. Trump was a huge supporter of Flynn. Well, for a few days.
And because it seems like the Trump administration believes that a bunch of US reporters are more dangerous to the security of other countries than elected officials possibly colluding with other nations, specifically ones that have shown a disdain for America and were once involved a certain war of the cold variety not to long ago, it only makes sense that Michael Flynn's son, Michael Flynn Jr. would send out a tweet like this.
Twitter didn't agree, and let Flynn Jr. know pretty quickly what they thought of his question.
As you can see, some of the responses were absolutely savage. Like this poll that, as of now, has a 98% vote ratio of Flynn Jr. "absolutely" being a dumbass. And 97% percent of people saying his father is going to prison. Yikes.
Others straight-up called Flynn Sr. a traitor.
Others pointed out that Flynn Sr. possibly wouldn't survive a thorough investigation from the FBI under Mueller's lead.
While some just provided heartfelt advice.
Which might be the best course of action for Flynn Jr., you know, because of the whole treason thing.