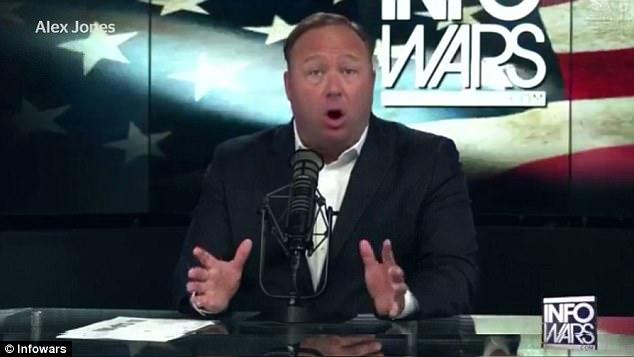 Alex Jones Shares Video 'Proving' Michelle Obama 'Is A Man'—And Chelsea Clinton Shot Back
By Sebastian Fortino

Nov. 18 2019, Updated 2:21 p.m. ET
It's hard to say Alex Jones' name seriously, but there are a growing number of people who listen to his InfoWars program and take his rantings and ravings seriously. If you're unfamiliar with his gripes here are some of his heaviest hitters:
The US government is responsible for treating water that turns frogs gay.
The government has weapons that manipulate and use the weather as "ammunition".
Robert Mueller is a demon and maybe pedophile.
The Sandy Hook shooting where several elementary schoolchildren were murdered in cold blood by a psychopath was staged and all of the parents involved in the massacre are paid actors.
Article continues below advertisement