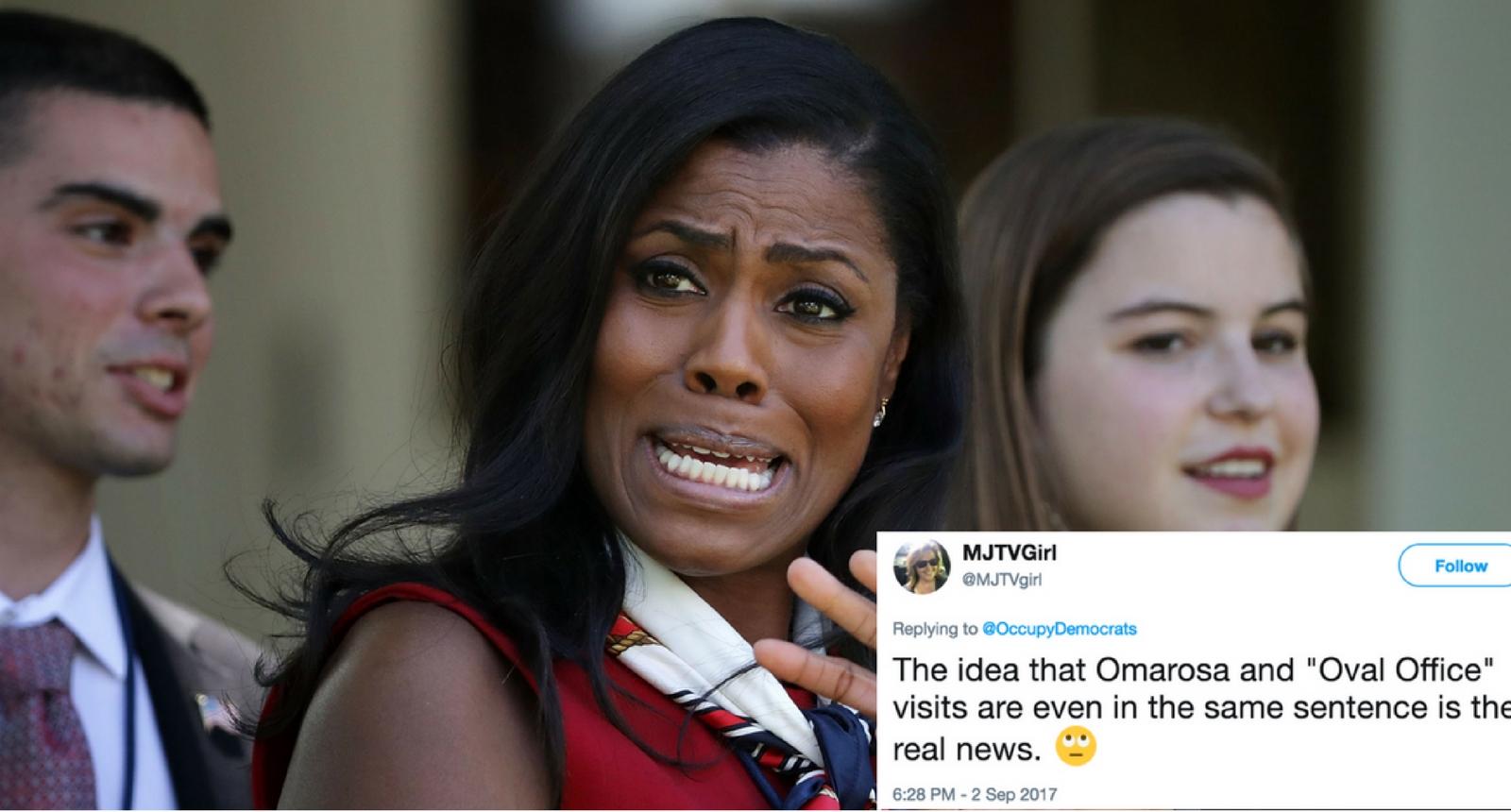 Chief Of Staff John Kelly Wants To Fire Omarosa From The White House
By Chet Dawson

Updated
John Kelly wants to bring order to the White House. Among the Conways and the Mooches and the Spicers, it's easy to forget that a contestant from the first season of Celebrity Apprentice has been walking the halls of the executive branch. But no-nonsense Chief of Staff John Kelly, who may be the only disciplined person cashing checks in the President's employ, doesn't like Omarosa's habit of "triggering" the President with critical news stories.
During the Republican National Convention in July 2016, Newman announced that she had been named Director of African-American Outreach for Donald Trump's presidential campaign. Following Donald Trump's win of the presidential election, Newman was announced as one of nine additional members to President-elect Donald Trump's transition team. On January 3, 2017, it was reported that Newman would join Trump's White House staff, focusing on public engagement as Assistant to the President and Director of Communications for the Office of Public Liaison.
Yes, a reality star is goading a reality star President, who gets grumpy, loses track of his responsibilities, and rails at people on Twitter. Kelly has no use for "people like Omarosa" who walk into the Oval Office and wind up the chief executive.
Kelly has established a system that limits access to the President:
And Omarosa didn't make the cut:
Twitter, on point:
Kelly has been trying to limit distracting news that crosses the President's desk:
Whether or not limiting Trump's infotainment diet and paring down his friends list will result in more efficient governing is yet to be seen.
America voted a reality TV show into the Oval Office, and that's what we've gotten so far.