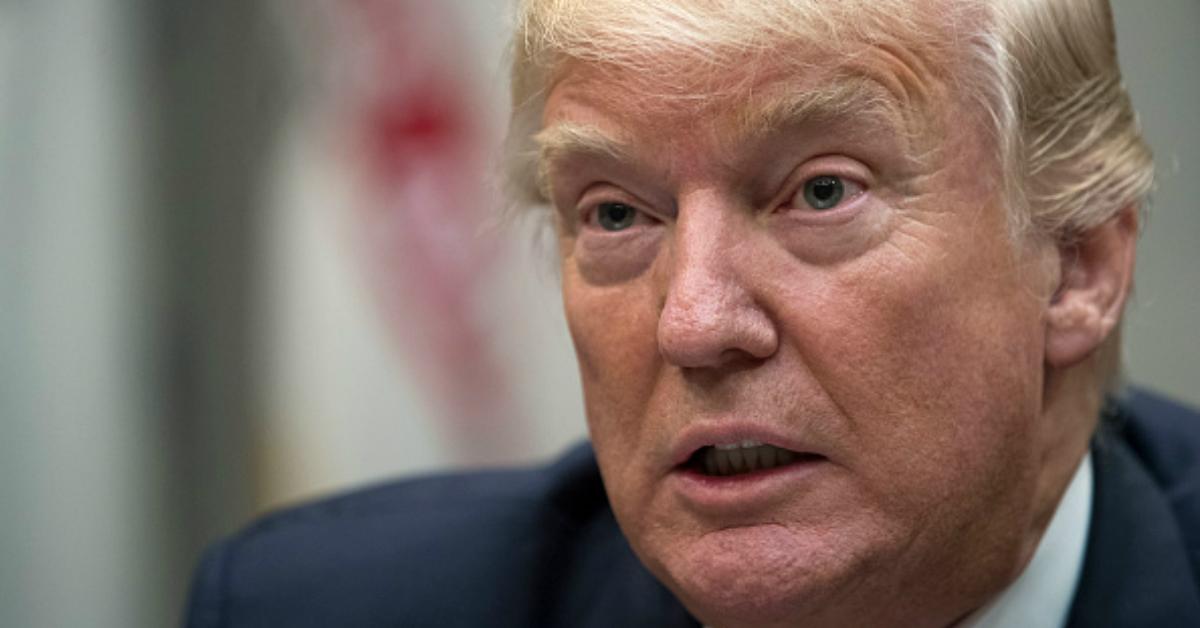 Trump Can't Even Put A Correct Sentence Together To Describe Hurricane Irma
By Mustafa Gatollari
Donald Trump isn't exactly known for being a wordsmith, so it makes sense that his vocabulary and sentence structure clocks in just below an average 6th grader's level.
When it comes to speech gaffes and embarrassing moments of incoherent rambling, Donald Trump's got even George W. Bush beat in that department. Just look at this gem transcribed from his debate with Hillary Clinton.
So no one is exactly surprised anymore when the Donald falls short in his speeches. However, his latest comments on Florida's upcoming Category 5 Hurricane Irma are especially embarrassing.
"There's a new and seems to be record-breaking hurricane heading right toward Florida and Puerto Rico and other places. We'll see what happens. We'll know in a very short period of time, but it looks like it could be something that will be not good. Believe me, not good." - Trump when speaking with congressional leaders.
It also doesn't help that he tweets announcements like he's a WWE wrestler addressing himself in the third person.
"Hopefully, we can solve them in a rational way and maybe we won't be able to. We'll probably know pretty much at the end of this meeting or the meetings that we'll be having over a short period of time.
Irma's already hitting the Caribbean hard and Floridians are bracing themselves for the storm that'll likely hit in the upcoming days. Here's hoping the damage is minimal.
The death toll for Hurricane Harvey currently stands at seventy, while Hurricane Irma is predicted to cause massive devastation in Florida. Irma has already slammed the Caribbean, reducing some areas to rubble.
Hurricane Harvey moved into Texas as a Category 4 hurricane over the weekend, and has since been downgraded to a tropical storm. Despite being downgraded, Harvey is still the strongest storm to hit the United States since Charley in August 2004 and the most powerful to hit Texas since Hurricane Carla in 1961.
The National Weather Service predicted that as much as 50 inches of rain has fallen in some areas, and at least five deaths have been reported. Perhaps the hardest hit area has been Houston, the most populous city in the state, with millions being affected by flash flooding.
Joel Osteen, head of the Lakewood mega-church in Houston, Texas, also became the focus of the Internet's anger over the past several days. When Hurricane Harvey hit the coast, flooding huge swaths of land and leaving thousands without shelter, Osteen refused to open the doors of his 17,000-seat building.
Osteen then began claiming the church was inaccessible due to flooding, despite pictures people quickly shared on Twitter showing the premises almost completely unharmed. In response to the intense public outcry, Osteen finally bowed to pressure and opened Lakewood to those in need.
(h/t talkingpointsmemo)