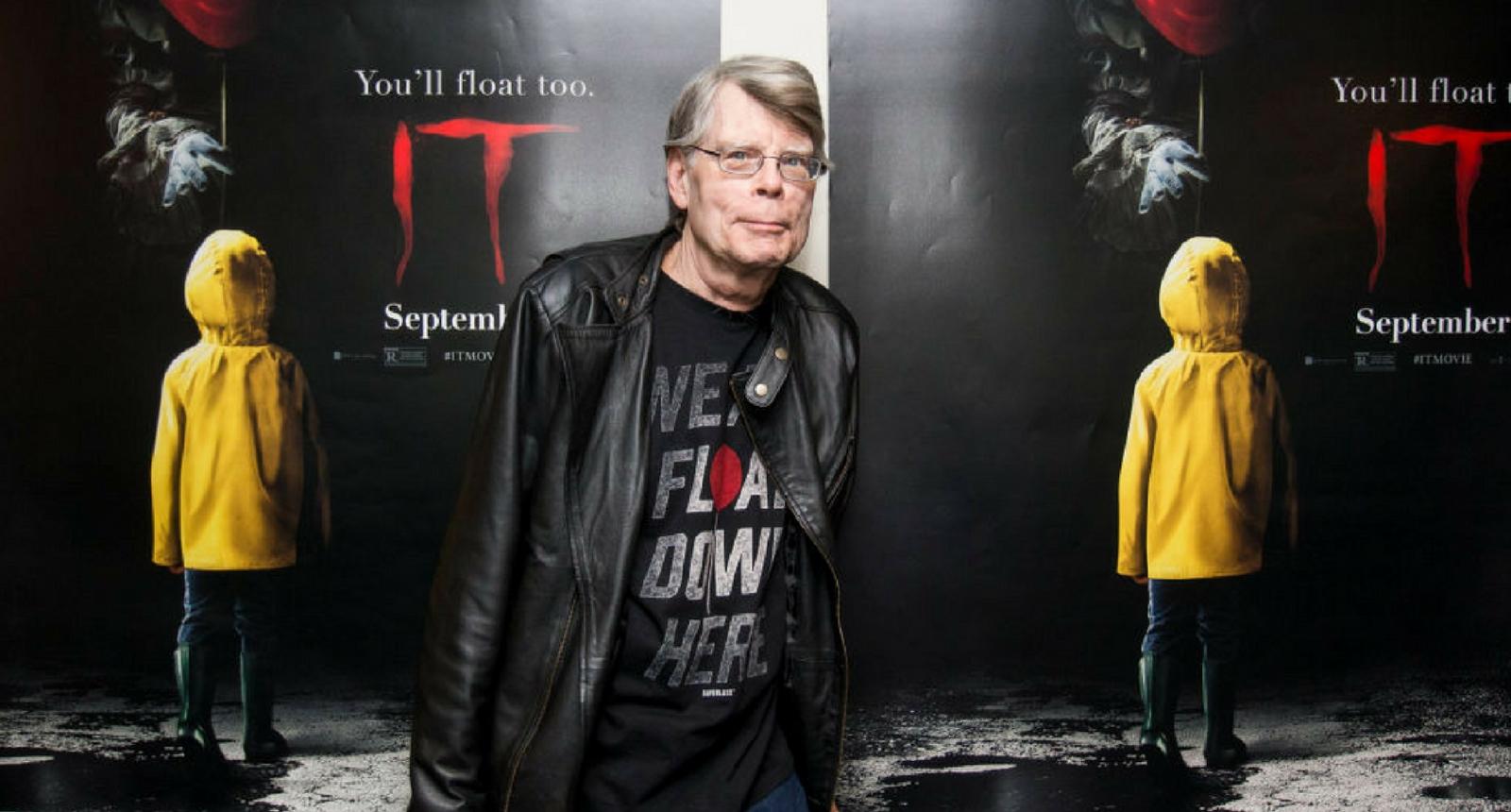 Trump Supporters Tried To Boycott Stephen King's 'IT'—It Didn't Work Out So Well
By Brian Skellenger

Updated
Famed horror author Stephen King has had a shaky relationship with President Trump and his supporters for some time now.
Unafraid of tackling Trump's policies, King even managed to get himself blocked on Twitter by the President in August, prompting him to "ban" Trump from seeing two of his then-upcoming movies: IT and Mr. Mercedes: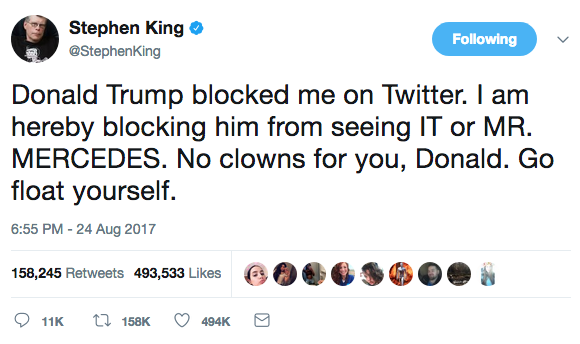 In retaliation, Trump supporters took to Reddit to organize a boycott of IT: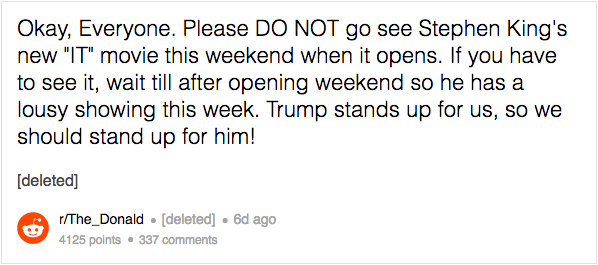 Many users were down for the boycott:
Although others wanted to see it as long as no money went to King:
In the end, though, their boycott attempt was a total bust. IT has become a runaway smash hit, opening with a massive $123 million haul over the weekend in the U.S., according to Variety, and is expected to rake in an additional $62 million in foreign markets.
In fact, it's on track to become the biggest opening weekend ever for a supernatural or horror film.
But that didn't stop King fans from trolling Trump and his followers:
Given the horrors the country has already seen, perhaps there's a certain clown that could step in for Trump:
Next time, don't mess with King:
Trump: Illiterate president, 200-word vocabulary

King: renowned author and a master at his craft

Advantage: Stephen King

— Sergio Veloz (@LatebirdVeloz) August 25, 2017