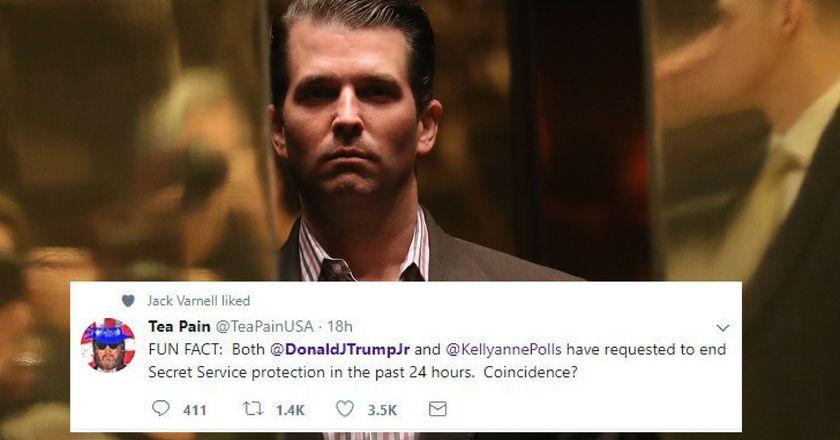 Donald Trump Jr. Just Gave Up His Secret Service Protection, And People Have Questions
By Jonna Ivin-Patton
Donald Trump Jr. no longer wants Secret Service protection, sources confirmed on Monday. What hasn't been confirmed is why.
The Secret Service would not confirm or deny the request by Trump Jr. A spokesperson merely said:
"To ensure the safety and security of our protectees and their families we will not confirm who is currently receiving Secret Service protection."
Jonathan Wackrow, a former member of President Barack Obama's detail, expressed his concern at the decision:
"In today's global risk environment, waiving this detail poses great danger to him and to his family. What he is becoming potentially is a target of opportunity. People who want to lash out at the president are going to seek that path of least resistance. This decision is negligent."
So, then, why did Don Jr. opt out of Secret Service protection?
Some pointed to the fact that both he and Kellyanne Conway announced they'd give up USSS protection on the same day...
The same day it was revealed that Paul Manafort had been wiretapped no less...
Fox News speculated Don Jr.'s decision was about saving taxpayer money...
But Twitter wasn't buying it...
While secret service protection for adult children of a president is automatically provided, they are legally allowed to turn down that protection, as Ron Reagan did during his father's second term.