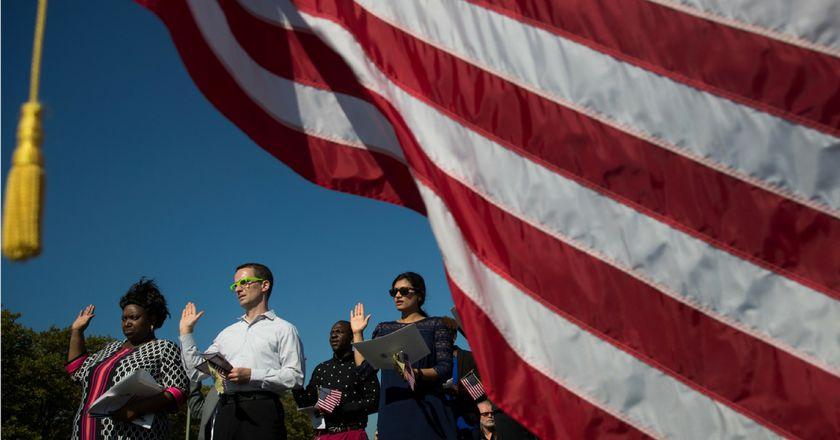 Pro-Trump Student Tries To Get Classmate Expelled—And It Backfired In The Best Possible Way
We hold "Dreamers" to higher standards than most American citizens.
Regardless of how you feel about undocumented immigrants or the Deferred Action for Childhood Arrivals program (DACA), it takes a special kind of hate to cheer for the deportation of people who came to the U.S. as children and have known no other country. In exchange for protected status, DACA participants, or "Dreamers," voluntarily identify themselves as undocumented, promise to commit no crimes, and actively contribute to society via scholarship, military service or entrepreneurship.
Article continues below advertisement
With President Trump threatening to rescind the protected status of 800,000 young Americans, a lot of people are terrified — for good reason. A Transylvania University student, Taylor Ragg, targeted fellow student and "Dreamer" Paola Garcia on social media. Ragg, the kind of Trump supporter who probably sleeps in his Chinese-made Make America Great Again hat, publicly harassed Paola, saying he was going to "send her back."
Ragg posted this screenshot (since deleted) in a Facebook group called "10th Crusade Enthusiasts":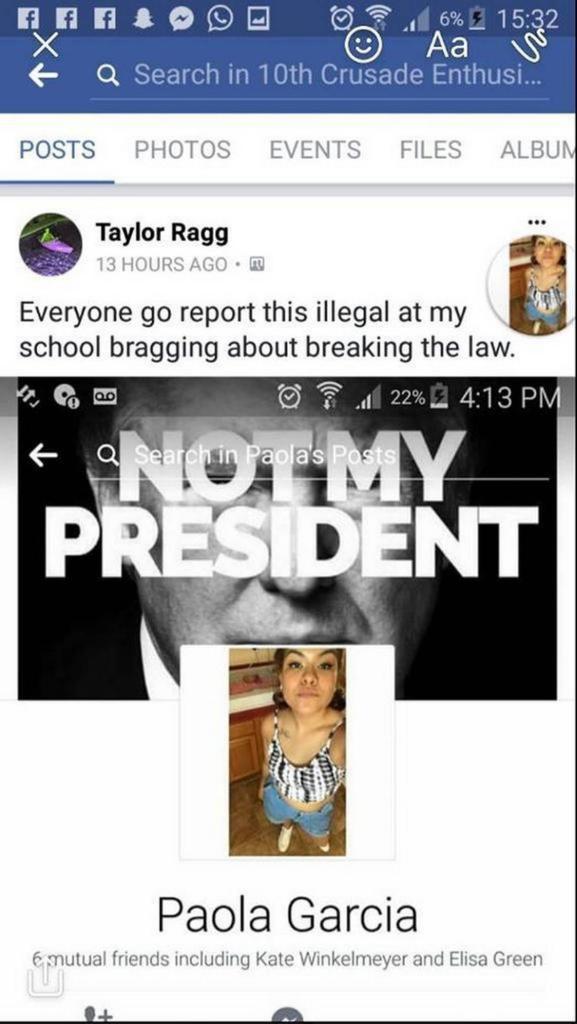 Article continues below advertisement
A wave of harassment and threats followed. Garcia said she received messages like, "I can't wait to get your f*****g c**t a** gone," and, "You and your n****r boyfriend need to leave." One person sent a picture of himself filling out a Homeland Security tip sheet.
In response, Garcia gave a voice and a face to the real human toll of newly-emboldened white nationalists:
Article continues below advertisement
Ragg has deleted his Facebook account, probably a wise move since he became a poster child for racist bullying once the story made national news. University officials were not happy with the harassment or the negative attention, and they allegedly expelled Ragg. Ironically, the school can't legally share details of their actions due to privacy concerns.
This brief message from the school will have to do: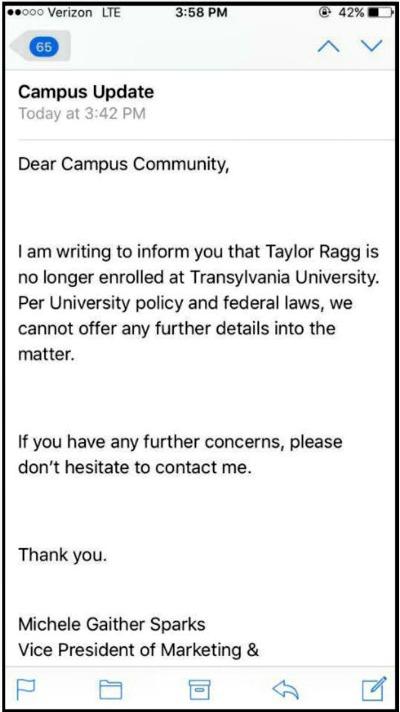 Article continues below advertisement
Twitter users were happy to hear of Ragg's comeuppance:
Article continues below advertisement
Article continues below advertisement
Will other bullies, racists, and white nationalists get the message?