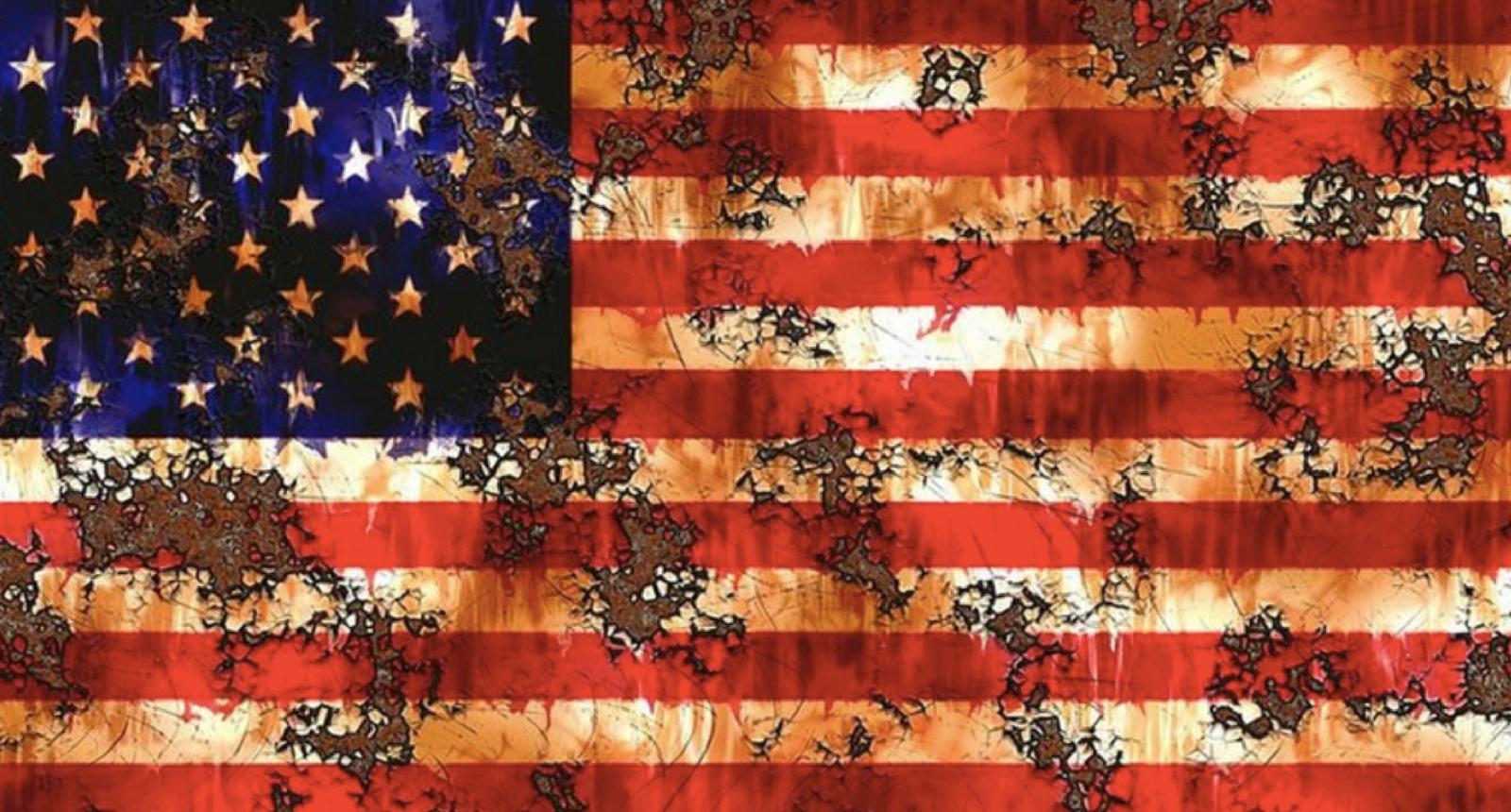 Man Points Out The Irony Of People Who Are Screaming About Respecting The American Flag
By Tom.
At a campaign rally in Alabama on Friday, Donald Trump set off a firestorm when he suggested that athletes who kneel during the national anthem are disrespecting the American flag and should be fired.
While a debate has raged since then between those on both sides of the issue, comedian and progressive political commentator John Fugelsang noticed a common thread among those who agree with Trump.
Fugelsang tweeted on Saturday, "I like when people who told me to respect the Confederate Flag last month scream about respecting the US Flag this month." He added the hashtag, "Take The Knee," referring — of course — to the protests being led by NFL superstar Colin Kaepernick in the form of kneeling during the National Anthem.
The irony was not lost on many of Fugelsang's followers, who were quick to point out that it is pretty uncool to support the flag of a group that fought against the people who died to protect the American Flag that they adore and "respect" so much. "Exactly!" one person put it on Twitter. "The confederate flag represents treason. How do you celebrate states that seceded from our great nation?" Good question!
Others had similar thoughts:
But as if to prove Fugelsang's point, some just didn't get it at all... As one person put it, they believe that "both flags are important," but the presence of the Confederate Flag doesn't take away from the fact that — to this person — "kneeling for the nation anthem is blatant disrespect."
And had to be schooled. "Both ARE important," Garrett Cole tweeted. "One serves as a reminder of treason and ignorance while the other represents our freedom and right to protest injustice."
If only more felt the way this Twitter user does: