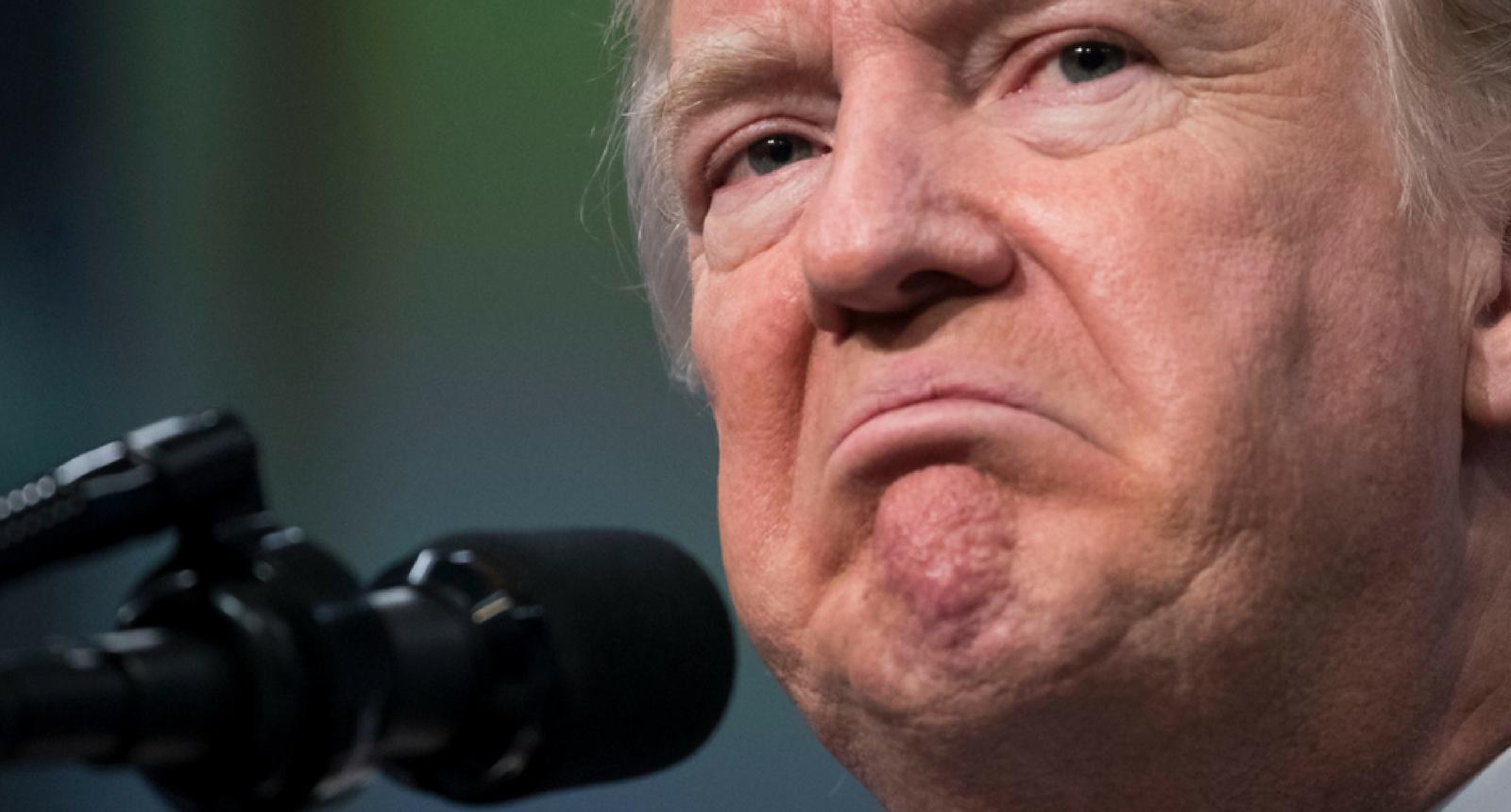 Twitter Comedian Uses President Trump's Own Words Against Him--And It's Not Good
By Chet Dawson
Hurricane Maria has devastated Puerto Rico, but President Trump didn't bother to mention the storm for five days. Puerto Ricans are standing in line for food, water, and gas, and 95% of the island remains without electricity. On Friday, San Juan mayor Carmen Yulín Cruz unleashed a withering, emotional plea for immediate help.
Cruz said, "We are dying. What we are going to see is something close to a genocide."
Not surprisingly, President Trump took the mayor's desperate cry for help as personal criticism, because this administration has no concept of compassion, empathy, or responsibility for fellow Americans.
Trump attacked Cruz in a series of childish tweets that alternate between defensive and aggressive:
Tony Posnanski summed it up pretty neatly for those keeping score: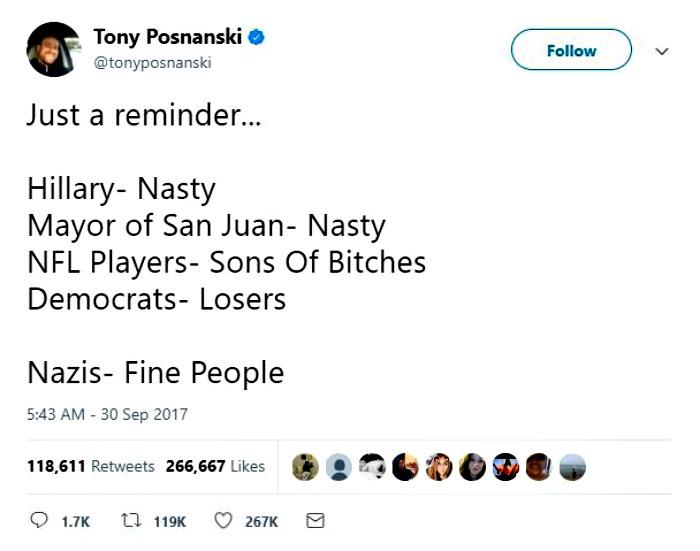 And Twitter was on board:
Some people noticed a pattern and offered a plan:
Let's check back in with Cruz:
That's the mayor wading through a flood of sewage in her own city with a bullhorn looking for people in need.
Are we tired of winning yet?