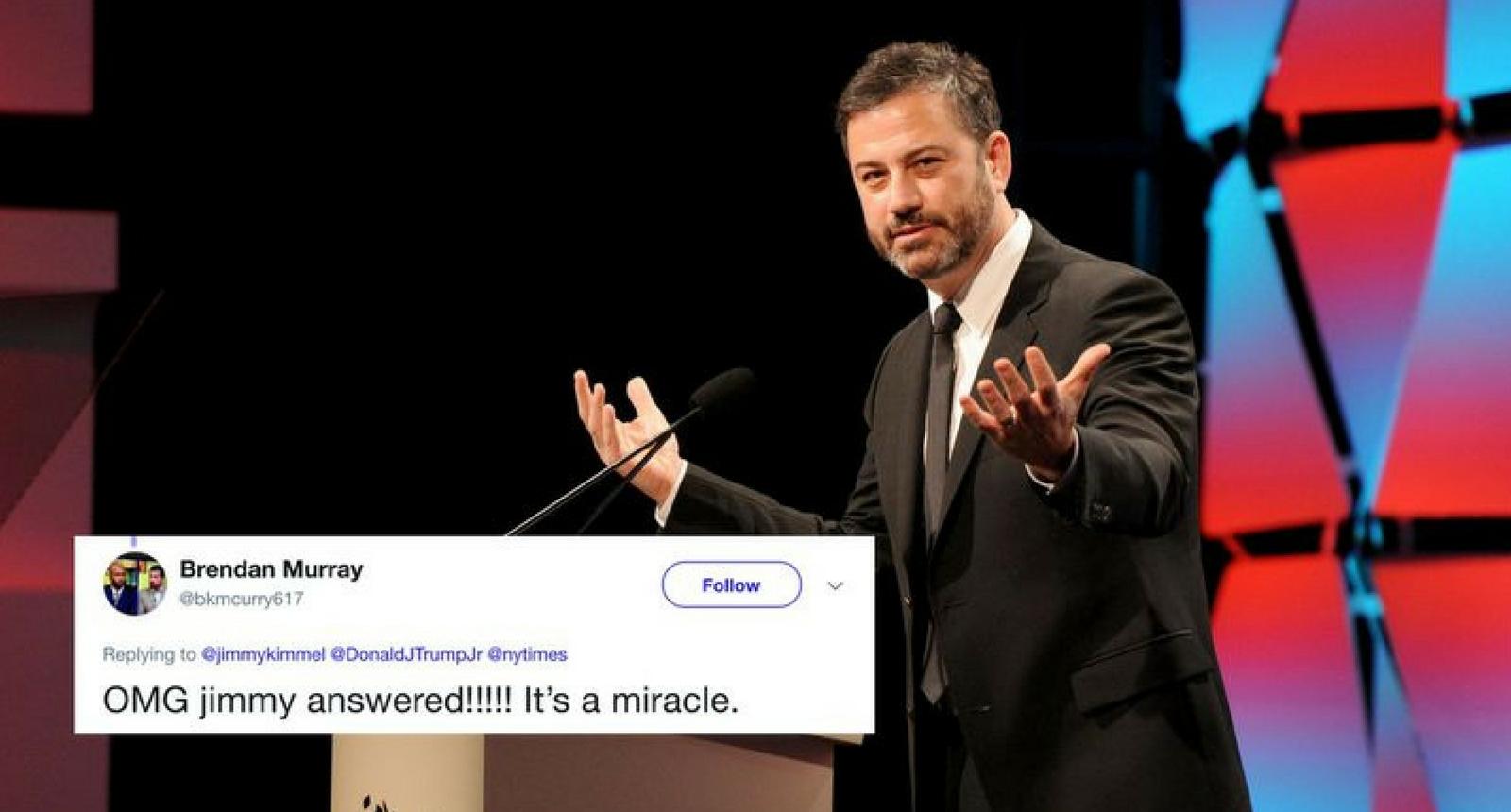 Donald Trump Jr. Tries To Attack Jimmy Kimmel--It Didn't Go So Well
By Collin Gossel
This past Saturday, Donald Trump took to Twitter to attack the late night hosts for criticizing him, suggesting that the Trump administration should get "equal time" on late night TV.
Jimmy Kimmel responded with a novel idea for the President:
Donald Trump Jr. then decided to try to make Kimmel regret weighing in against his father.
And let's just say it didn't go so well for him:
Then Don Jr. tried to turn the burn around on Kimmel:
But Trump Jr. should have remembered it was a particularly bad day to bring up sexual harassment, considering the tape that was released exactly a year ago.
Kimmel reminded him:
And Twitter was here for it...
Trump Jr. has not responded, perhaps because he's been burnt to a crisp.