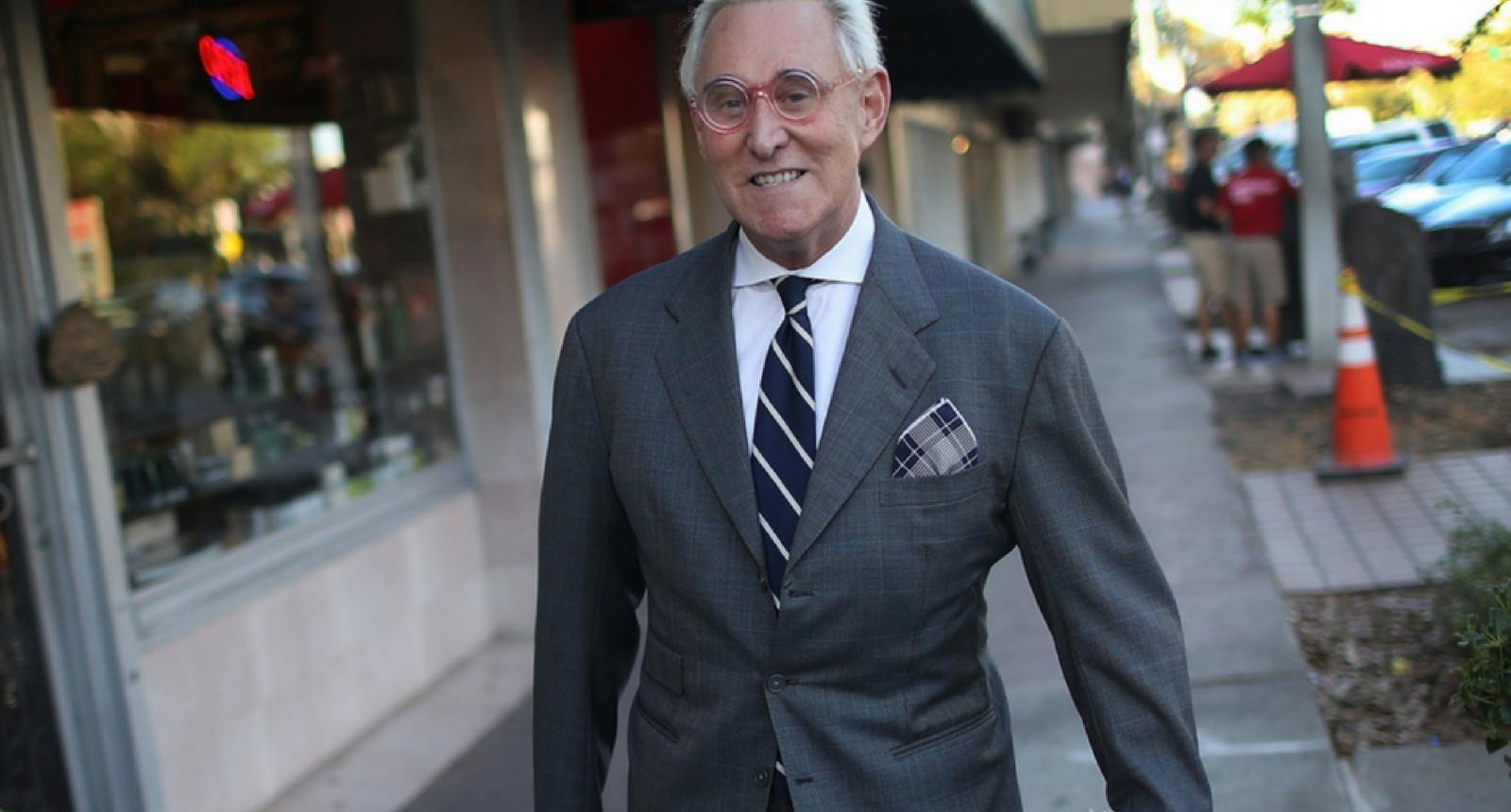 Conservative Roger Stone Has Twitter Meltdown--And People Jumped On The Pile
By Mike Walsh

Updated
CNN reports that a grand jury had approved the first charges in Special Prosecutor Robert Mueller's investigation and that indictments would be forthcoming Monday has Trump supporters feeling a bit twitchier than usual. Former Trump adviser Roger Stone, who vehemently believes the Trump administration is being unfairly targeted as a result of the Russia investigation, had a Twitter meltdown Friday night that was shockingly vulgar, targeted, and straight up crazy.
Stone began his rant by going after CNN's Jake Tapper:

Next up was a series of especially vicious attacks against CNN's Don Lemon.
He called him some pretty offensive names, insulted his intelligence, and even seemed to threaten the anchor.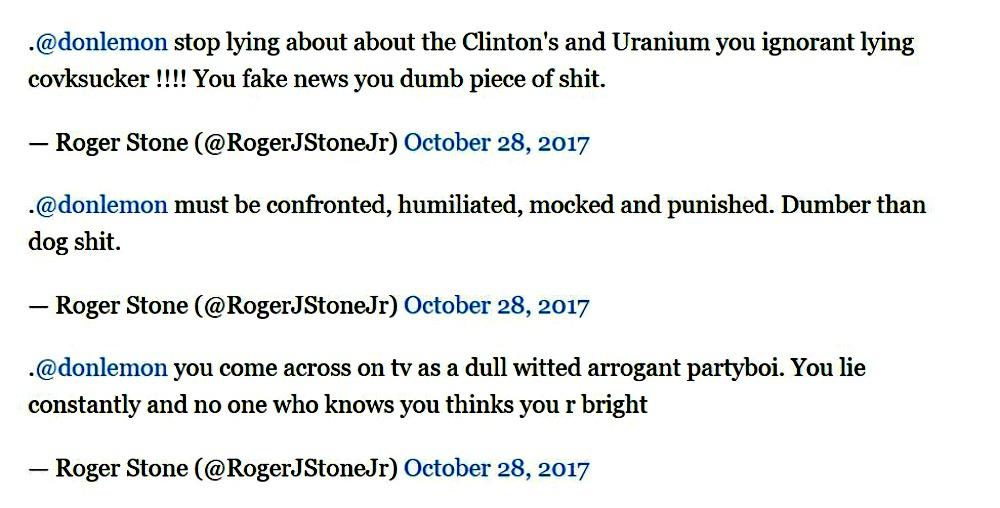 Stone then moved on to the New York Times' Charles Blow.

And then back to Lemon and a handful of other Trump critics.
When he wasn't fat-shaming or insulting people's intellect, he was implying that Washington Post reporter Carl Bernstein was lying about Watergate, which is a little odd considering it's proven fact that President Nixon was behind the break-in. So if what's happening with Trump is just like Watergate, as Stone seems to imply, well it looks like we're in for a long ride. When will "our long national nightmare" be over? (And hopefully not with the inauguration of Mike Pence!!)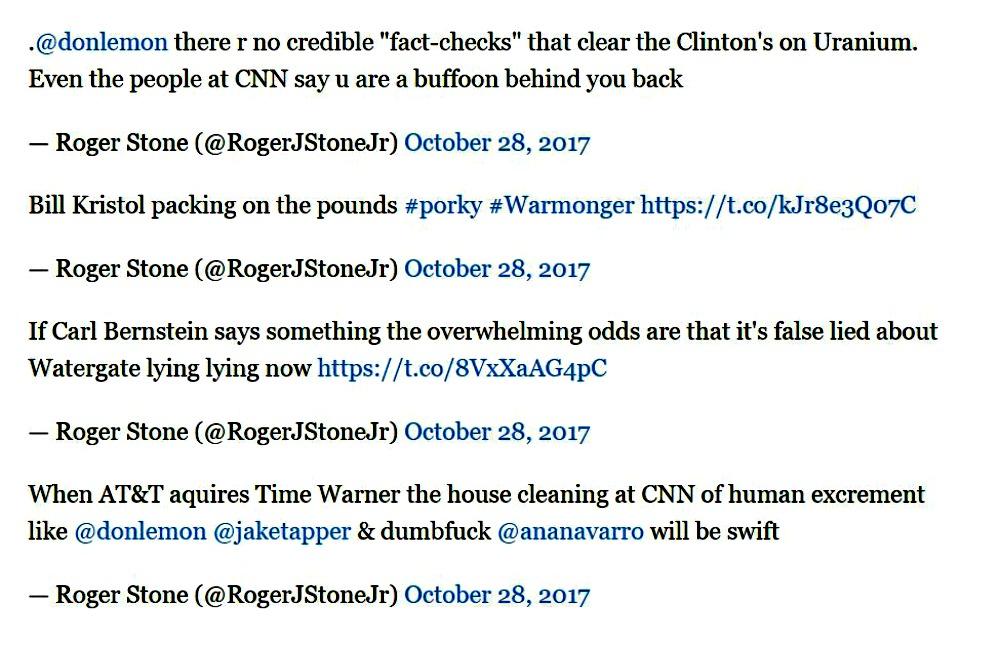 Tweets have a way of disappearing, so people made sure to grab screenshots: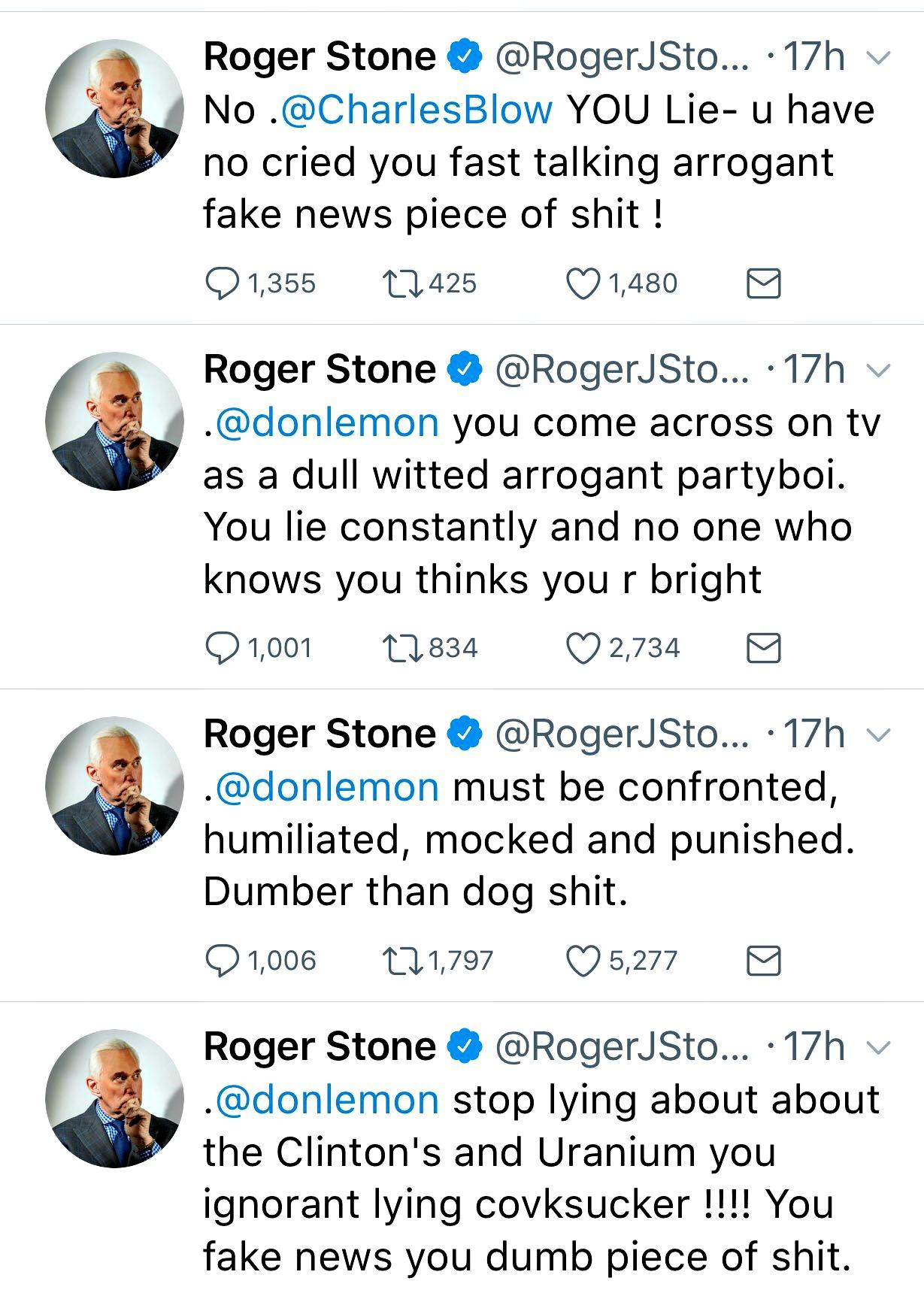 Stone is clearly intent on tearing down anyone who opposes the President. He may have been just getting started, but Twitter users were not okay with the racist, homophobic, and threatening nature of his attacks.
Twitter users wasted no time shutting down Stone's diatribe:
Twitter responded by suspending Stone's account — permanently:
Sometimes there is a little virtual justice in the world.