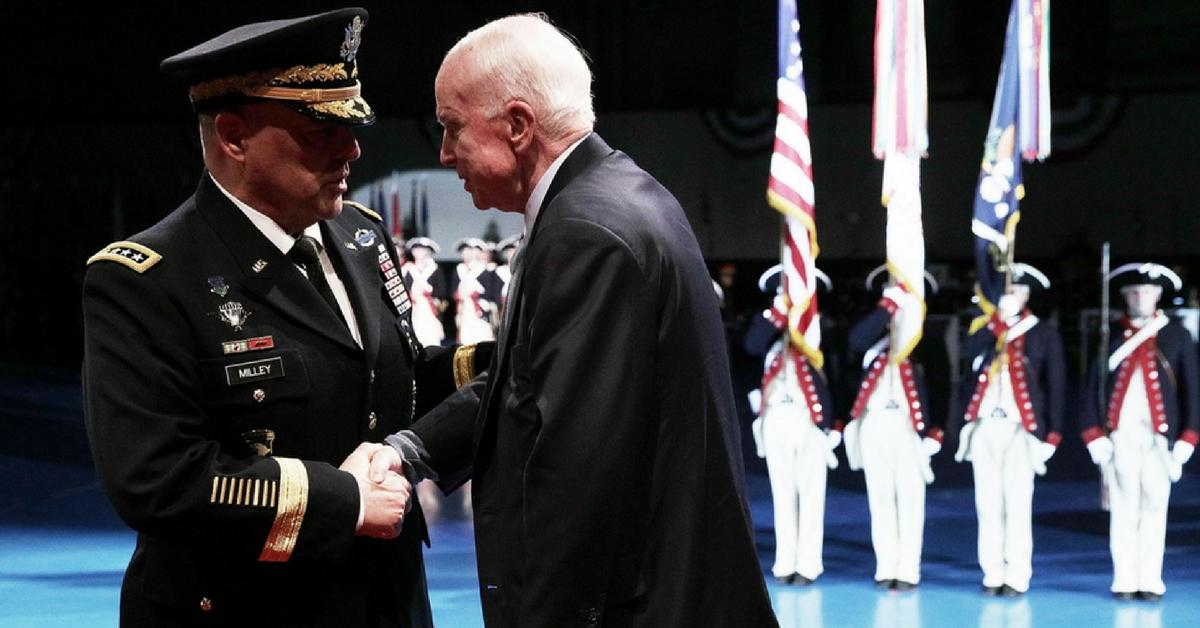 John McCain Honors WWII Navajo Code Talkers In Viral Tweet — And Slams Trump In The Process
By Mike Walsh
On Monday, Donald Trump held a ceremony at the White House to honor the bravery of the Navajo Code Talkers, who served alongside U.S. Marines during World War II.
But even as he praised their service, Trump couldn't help injecting politics into the mix, using the event to slam Democratic U.S. Senator Elizabeth Warren, whom he regularly refers to derogatorily as "Pocahontas" because of her Native American heritage, which the President constantly challenges.
"I just want to thank you because you are very, very special people. You were here long before any of us were here. Although, we have a representative in Congress they say was here a long time ago -- they call her Pocahontas! But you know what, I like you. You are special people."
The backlash to Trump's comment was fierce, but perhaps no one captured the outrage we felt at that moment better than Senator John McCain, whose tweet both honored the code talkers and slammed Trump for politicizing the moment. He wrote, "Our nation owes a debt of gratitude to the Navajo Code Talkers, whose bravery, skill, and tenacity helped secure our decisive victory over tyranny and oppression during WWII. Politicizing these genuine American heroes is an insult to their sacrifice."
And Twitter was clearly standing with McCain, who knows a thing or two about war heroes — considering he is one himself...
Some couldn't help but recall that Trump himself has never served. "How can a draft dodger understand service to the nation he has betrayed to our greatest enemy," one such critic wrote.
Robin felt that McCain could have gone further:
And Don felt Trump's choice of backdrop for the ceremony was another intentional slight: