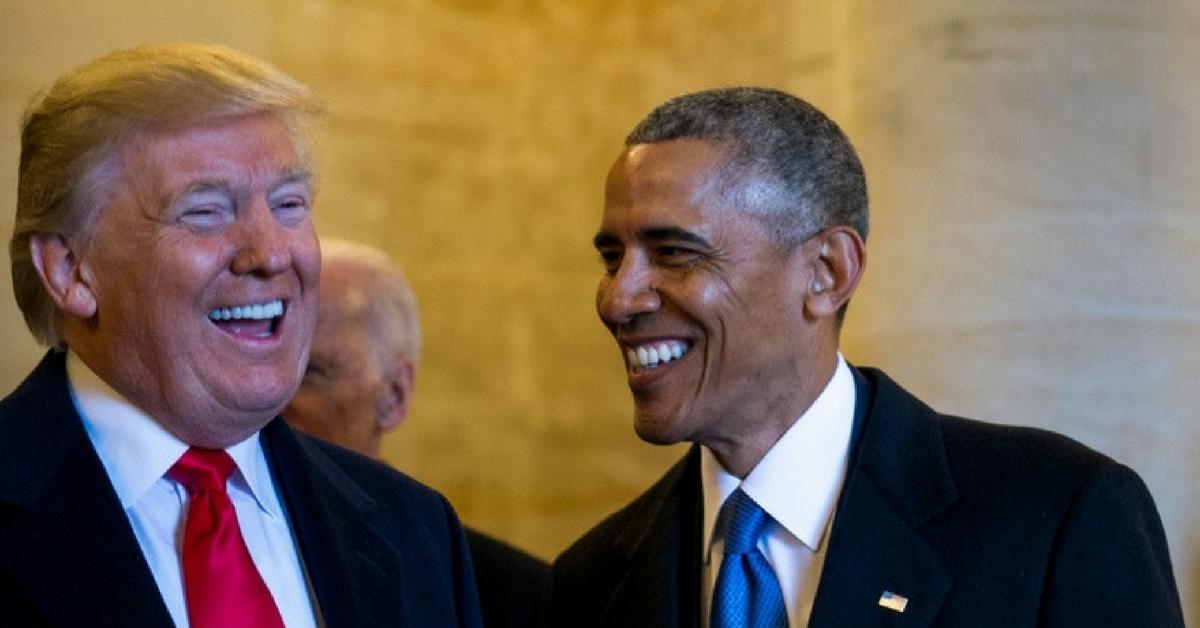 Barack Obama May Have Just Taken A Swing At President Trump Where He'll Really Feel It
By Tom.
During the Hindustan Times Leadership Summit in New Delhi on Friday, former President Barack Obama threw some expert-level shade President Donald Trump's way. As the world knows, Trump can't tear himself away from Twitter. He seems to thrive on approval, especially on social media.
So imagine how it burns that Obama has twice as many followers as Trump.
In a conversation with journalist Karan Thapar, Obama said:
And look, I've got 100 million Twitter followers. I mean, I actually have more than other people who use it more often.
The audience definitely caught Obama's dig: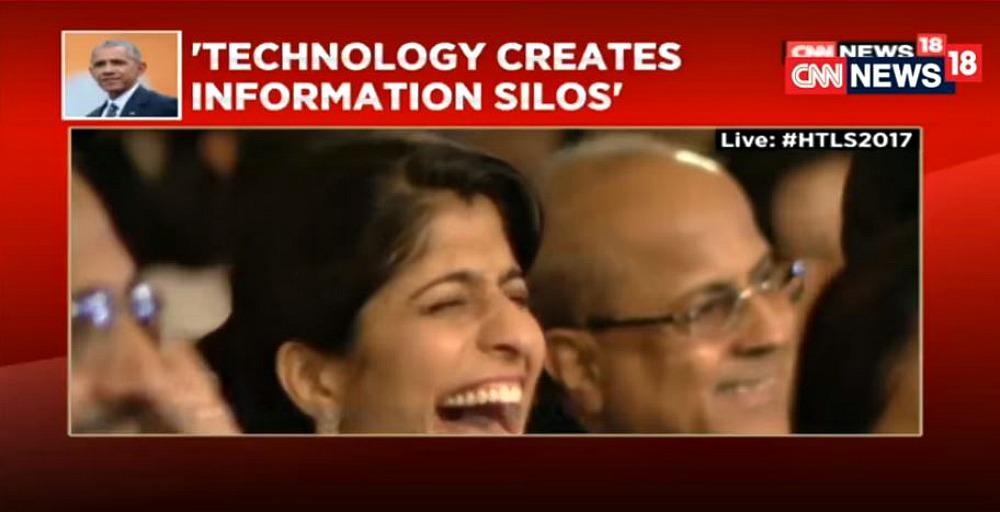 Twitter couldn't wait to weigh in on Obama's remarks:
During the interview, which was at turns serious and lighthearted, Obama spoke with his trademark combination of intelligence, candor, and wit.
Thapar brought up social media with a question about politicians' use of Twitter:
Now these days, President Obama, politicians have taken to tweeting their thoughts on any subject, on any day, almost at any time. Do you think tweeting your message is a sensible way of dealing directly with the people, or is it dangerous because when you have to compress, you end up simplifying, sometimes distorting.
After the Trump burn, Obama emphasized that with a great following comes great responsibility:
I think it is important to be mindful about both the power of these tools but also its limits and to understand that it can be used for good or for ill.
The former President also offered advice for people using social media:
Don't say the first thing that pops into your head. Just have a little bit of an edit function. That's wise for life generally. You see people getting in all kinds of trouble because they just send out some tweet and then they're trying to erase it afterwards but somebody's screenshot it and then they're embarrassed.
Obama ended with a simple thought:
Think before you speak, think before you tweet. Same principle.
Watch the full interview below. Thapar raises the Twitter question at 29:40 minutes, and Obama gets rolling around the 34:43 mark.