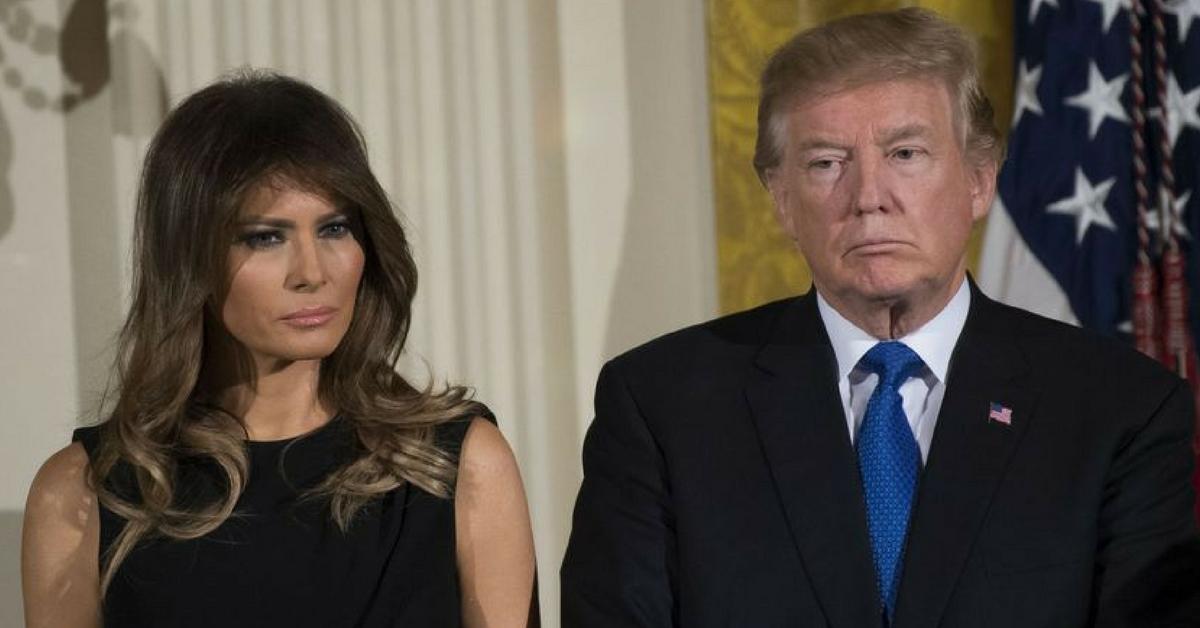 Trump Threw A Hannukkah Party Last Night--And The Guest List Left People Enraged
Rarely one to take the high road, President Donald Trump decided to use this year's White House Hannukah party to send a very partisan message by not inviting the majority of Jewish House members — Democrats — to the festivities.
A mere 300 guests attended, instead of the traditional 1,700 bipartisan attendees.
Article continues below advertisement
Fresh on the heels of Trump's controversial declaration that Jerusalem is now the capital of Israel, the Republican Jewish Coalition and America First Action (Trump allies) hosted the White House's version of the "Festival of Lights" in a room flanked by Christmas trees and evergreen garlands. The event featured the lighting of a small menorah by Trump's young grandchildren, who are being raised in the Jewish faith by his daughter, Ivanka Trump and her husband Jared Kushner.
As you can imagine, this did not sit well with liberals:
Article continues below advertisement
Article continues below advertisement
Article continues below advertisement
Some Twitter users tried to help us envision the intimate fête:
Article continues below advertisement
The two Jewish members of Congress who were invited, out of 30 Jewish congressional leaders, were Republican Representatives Lee Zeldin (NY) and David Kustoff (Tenn). Trump also left Reform Jewish leadership and progressive Jewish activists, many of whom have been critical of him or his policies, off this year's guest list.
Jewish organizations in attendance included those with far-right leanings, like Zionist Organization of America President Morton Klein who, according to the New York Times, had himself been excluded from the annual White House shindig during Obama's presidency.
The NYT reported:
"He did not invite people who have been hostile to him," Mr. Klein said in an interview. He should know. After being invited to the 2009 White House Hanukkah party during President Barack Obama's first year in office, Mr. Klein was later cut from the guest list after condemning the former president in scathing terms. (Last year, Mr. Klein referred to Mr. Obama as a "Jew-hating anti-Semite.")
Hold up! Speaking of Obama, let's not forget this gem:
Article continues below advertisement
Twitter users remembered — and they had the receipts:
Article continues below advertisement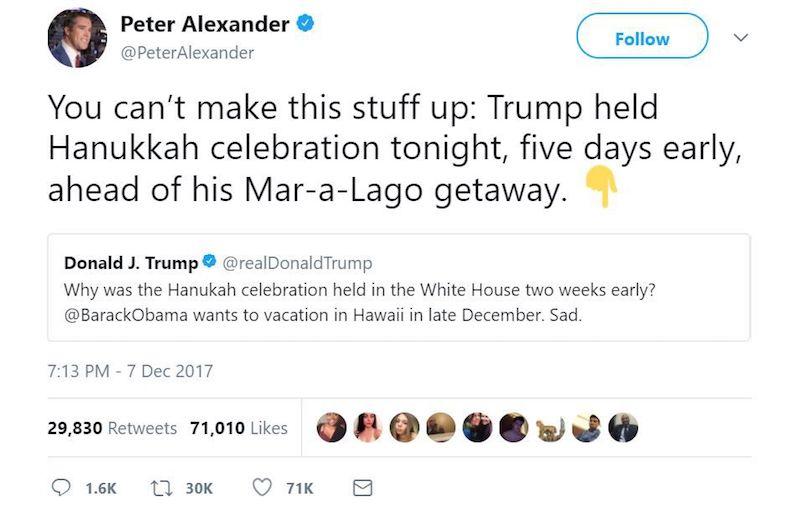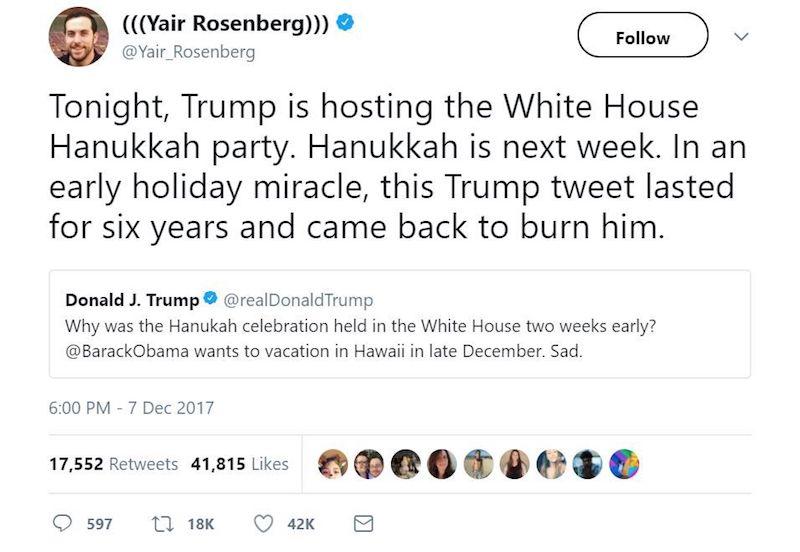 Article continues below advertisement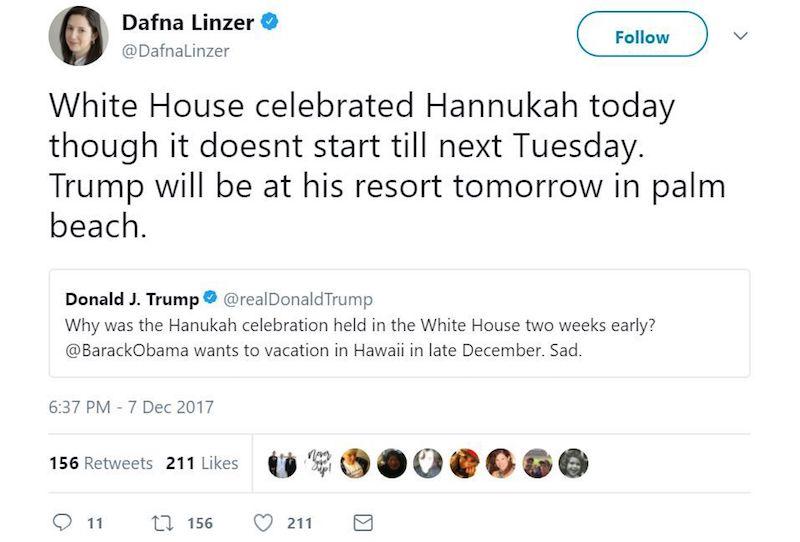 Actor and comedian Roseanne Barr tweeted in fawning support of Trump:
Article continues below advertisement
And was treated to an immediate smackdown:
Article continues below advertisement