Twitter user @YouGotMoneeyy got a girl's number, and he is not using it to take her on a date. He's seeing how far he can go with the most gullible person in the universe — and by gullible we mean incredibly and unbelievable naive. Like next level over trusting.
He tweeted screenshots of a conversation with a woman labeled as "Les from yoga" on his phone, explaining that it was the perfect example of why he would never date a white girl. That doesn't explain why you got her number though...
As you will read below, Les instantly believe that @YouGotMoneeyy is related to Tupac and that Tupac is still alive but in hiding. So quickly, in fact, he can barely sustain the deception: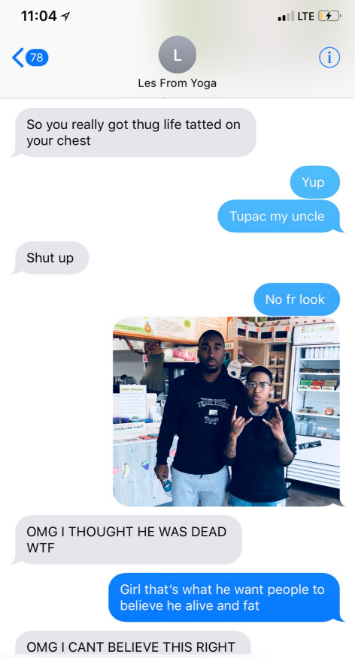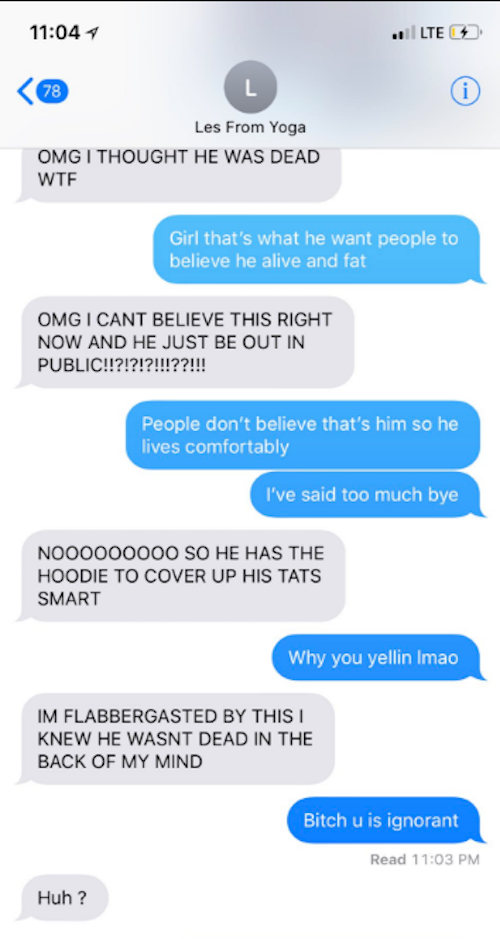 The conversation continued: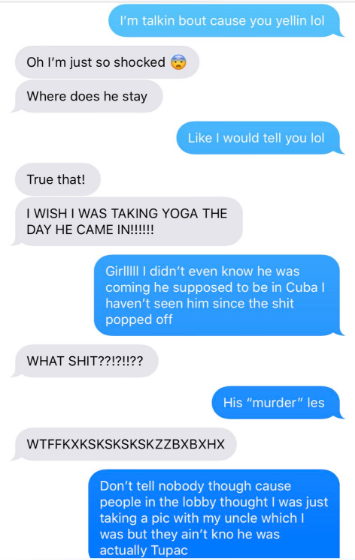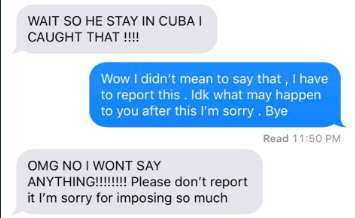 @YouGotMoneeyy's followers are wondering how Les will feel when she discovers she's famous for being one of the most ignorant white women on Twitter, but she is busy at yoga and doesn't use social media:
In some defense of Les, the man in the photo is apparently, Demetrius Shipp Jr who played Tupac in his biography, All Eyez On Me. There is some resemblance. But not enough of a resemblance to believe the man has come back form the dead, c'mon!!
Apparently, lots of people are ready to be taken by this story, perhaps because there's a longstanding conspiracy that Tupac faked his death and is in hiding somewhere:
But when you read the replies, they don't just drag Les, they break down exactly why this should not be the photo to convince you that conspiracy is real:
If Tupac is alive, he is not looking like he's in his mid-twenties anymore. Or going to the juice bar. Or posing for fan pics.
This whole convo has left me flabbergasted.