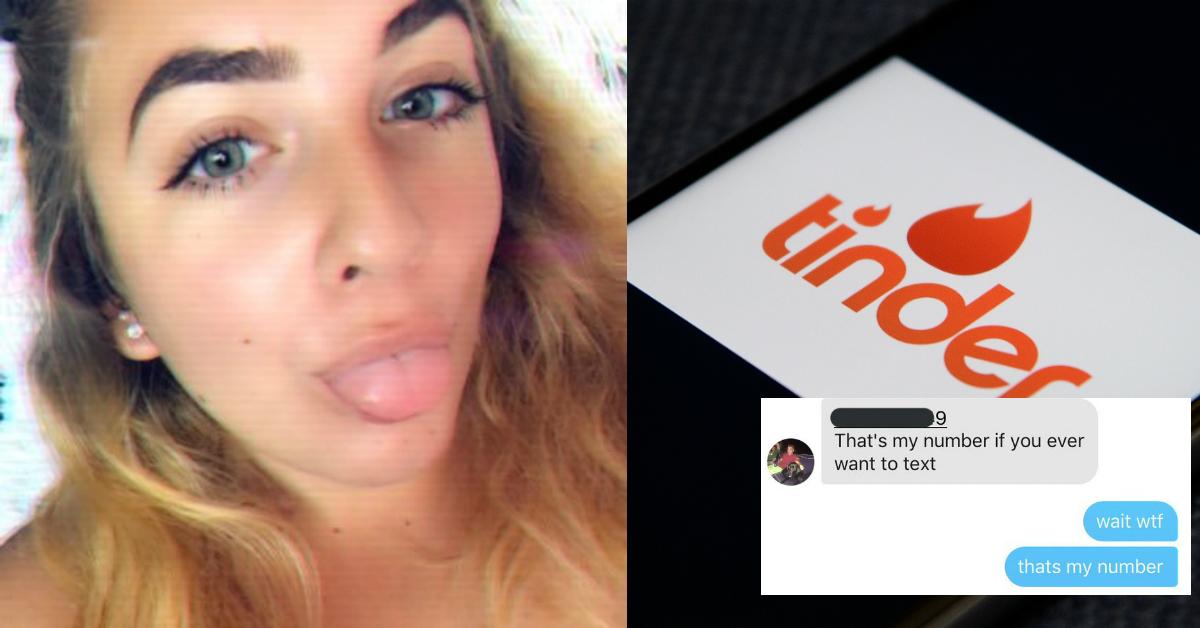 Girl Actually Convinces Desperate Tinder Guy They Can't Text for This Dumb Reason
Trolling Tinder matches has become somewhat of an Olympic sport these days. Just ask this aspiring Instagram model who managed to hoodwink dozens of dudes into showing up to the same Tinder date.
Article continues below advertisement
The entire cringeworthy experience sums up what modern heterosexual dating has devolved into: tons of thirsty dudes right-swiping on various dating apps in the hopes of catching a woman's attention. As a result, women end up playing games with these "thirsty f-boys," and the cycle continues.
I'm not going to get into the morality or ethics of this, and I will say that I genuinely do feel bad for some people who are casualties of the online dating world, like this one girl who traveled to another state to meet a date and ended up getting ditched. Seeing people get their comeuppances like that always warms my heart.
Article continues below advertisement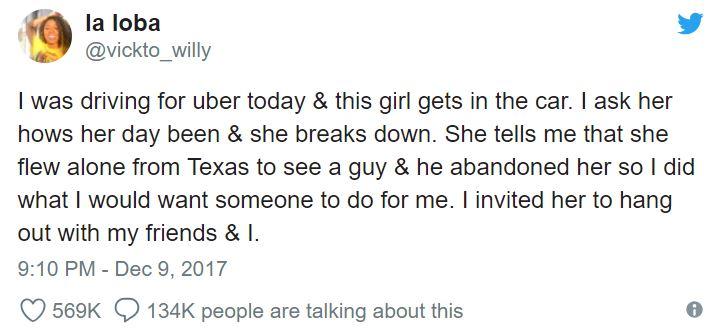 It's also hard to feel bad for morons who think a good opening line to a woman he matches with online is to send her an unsolicited picture of his genitals. It's pretty much a sad fact of online dating now. Thankfully, there are plenty of women who have come up with interesting ways for getting back at these lewd losers, like this one who told this guy's grandma what happened and showed her screencaps of his gross texts.
Article continues below advertisement
There are some instances of online dating where people just troll the other for seemingly no reason. Call it mean-spirited or just really funny, but Twitter user Hannah's interaction with this young man on Tinder is sure to divide some people — even if it is hilarious.
Article continues below advertisement
If you're unsure of how Tinder works, you match with someone and then you chat to see whether or not you'd be interested in meeting up with them for a date. Sometimes, all it takes is a few back-and-forths to figure out that there's nothing really there between the two of you. Which is probably what happened between Hannah and this dude.
He asked her if they could move from texting in the Tinder app to texting IRL, which is a pretty big step: You're letting someone who's a total stranger know your phone number. Hannah wasn't interested in that. She was, however, interested in trolling him.
Article continues below advertisement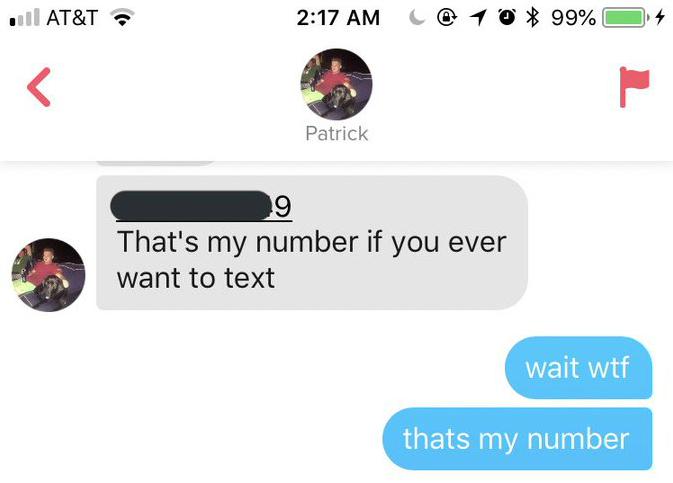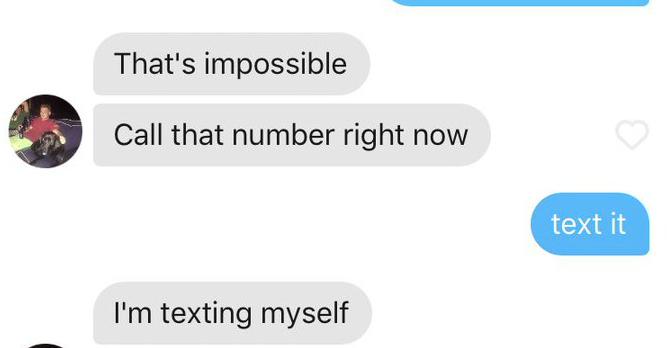 Article continues below advertisement
That's right, Hannah successfully convinced Patrick, who has a smartphone and is intelligent enough to install an app and use it, that they had the same exact phone number.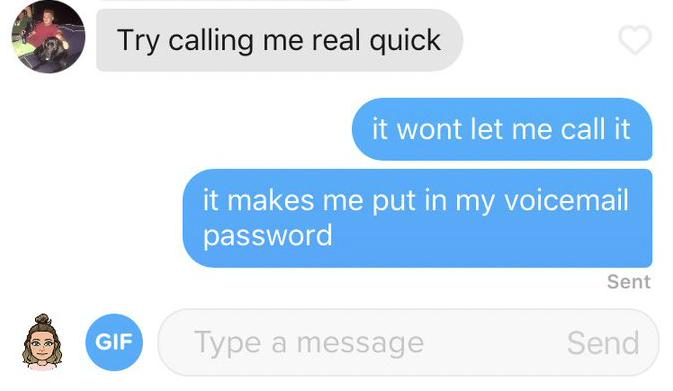 Article continues below advertisement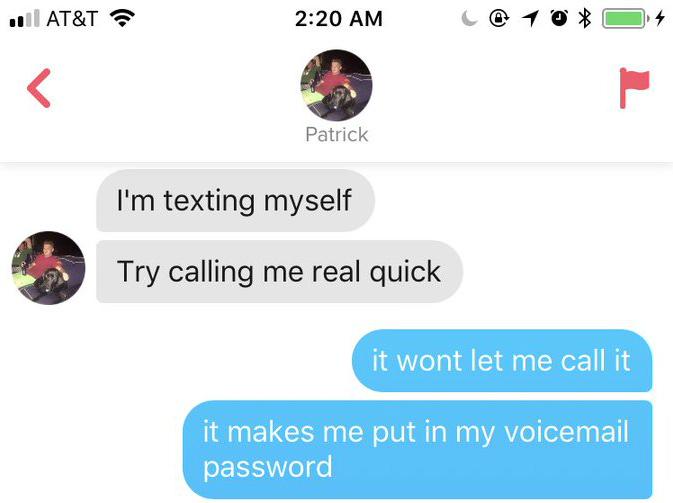 Which means that Patrick actually believed that his own phone number wasn't unique to him. Never mind the fact that he never received a phone call that was intended for Hannah. Or a text that was intended for Hannah.
Article continues below advertisement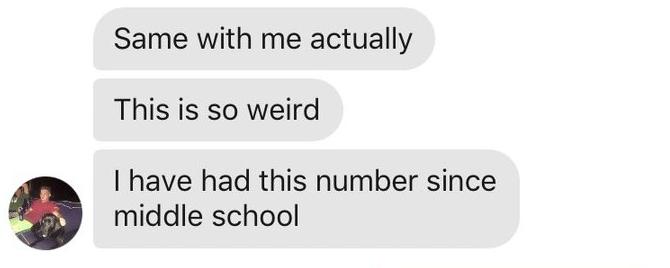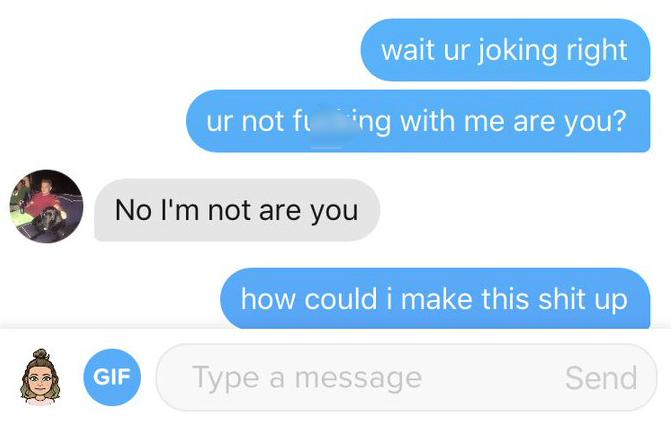 Article continues below advertisement
What I don't get is that even if you could believe that you somehow got the same phone number as somebody else, there's something called Google. You could search that up yourself, all you have to do is hit the home button and open your browser.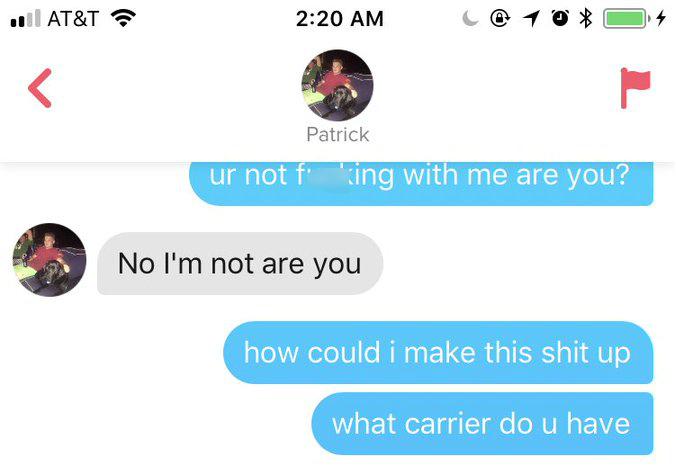 Article continues below advertisement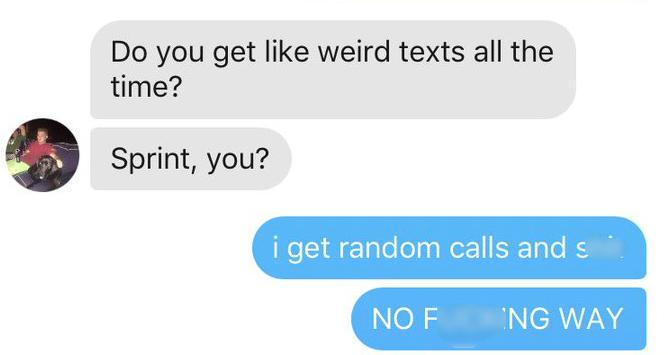 I guess Patrick was too entranced by the possibility of meeting up with Hannah and talking to her on the phone. The conversation ends with him expressing his desire to talk to Hannah.
Article continues below advertisement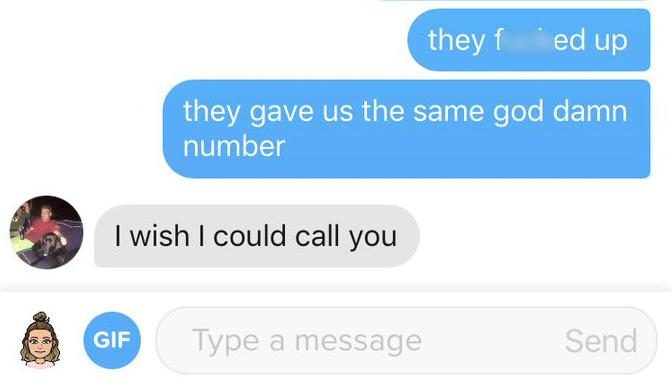 Hannah screencapped everything and shared the unbelievable interaction with the young man who clearly demonstrated his deficiencies in understanding how phone numbers work.
Article continues below advertisement
Naturally, there were more than a few people who replied to her now-viral thread that expressed their incredulity on the authenticity of their post. Many couldn't believed someone was that ignorant and thought that Patrick honestly didn't believe they both had the same number for a minute there.

Article continues below advertisement

But Hannah, bless her heart, decided to text young Patrick and inform him that she was just joking. Not because she felt bad or anything, but because she wanted to prove that she didn't make the whole thing up.
Article continues below advertisement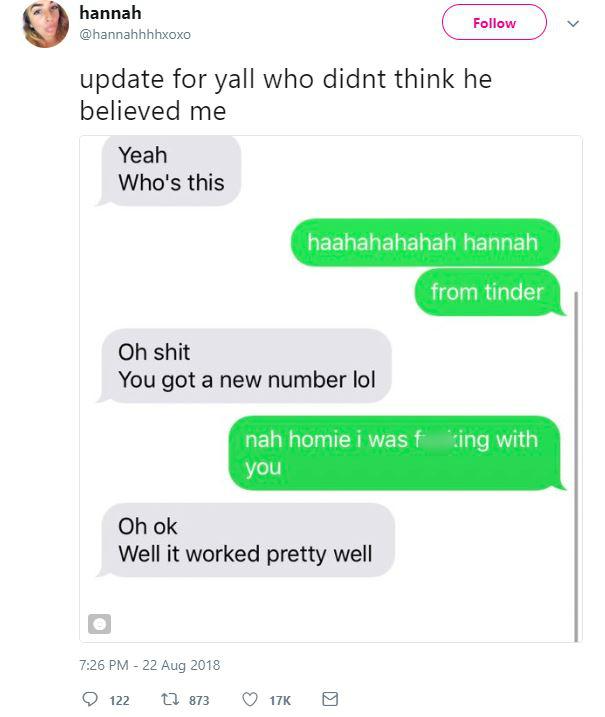 To Patrick's credit, however, he seems to have taken the whole thing on the chin. If I were him, I'd probably change my Tinder profile picture to avoid ridicule from anyone who might recognize that he's the guy who actually believed a random woman online saying that two people could share the same phone number.
Or, if he was really ballsy, he'd just own up to it on his profile and try to get other people's numbers. He'd have to have a heck of a game to pull that off, though.