Woman Complains Her Engagement Ring Isn't Expensive Enough and the Internet Is Having a Field Day Dragging Her
One woman posted about how her gorgeous engagement ring wasn't expensive enough for her taste, and there are many other brides-to-be like her out there.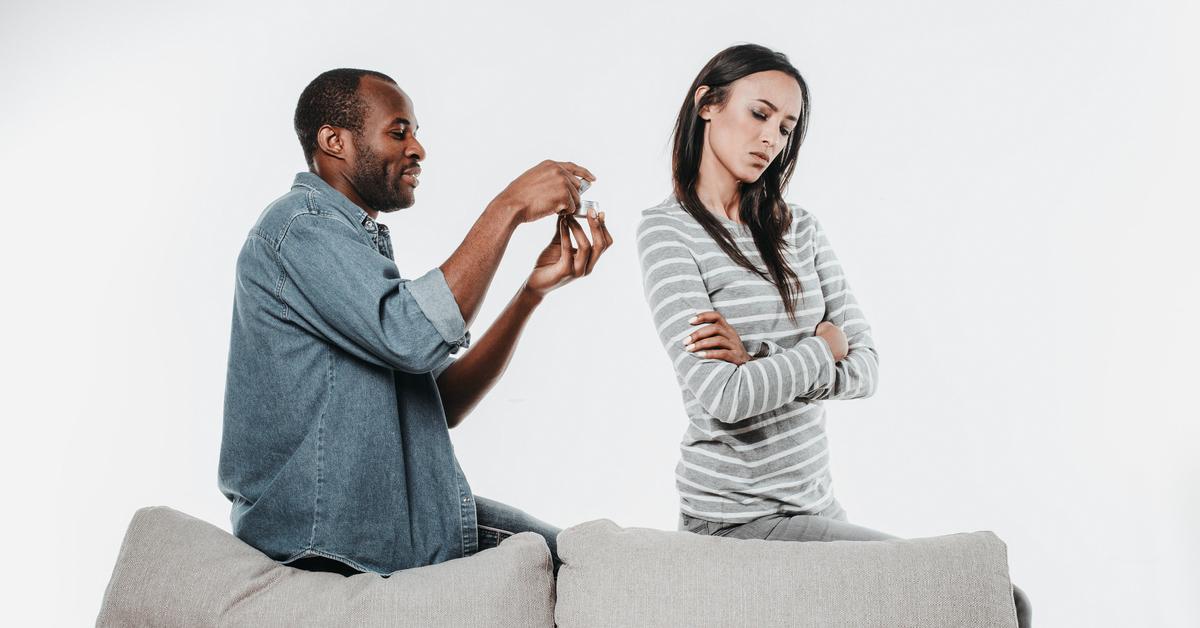 I'm not exactly sure who you are, dear reader, but for the sake of this story, I'm going to pretend you're someone who would, at some point in their life, enjoy getting married. Come to think of it, I don't even care if you want to get married, I'm just going to pretend you desire to — or have in the past wanted to — one day be engaged.
Article continues below advertisement
Because I do, and that's why this story I'm about to tell matters to me. See, I've personally given the topic of engagement rings considerable thought. I've spoken to dudes who want to spend the equivalent of a college tuition on a ring for their princesses, and I've chatted with guys and girls alike who dismiss it as a useless symbol of their love.
For some women though, the idea of a gorgeous ring that doesn't break the bank is completely foreign and abhorrent. I guess some ladies still ascribe to the old-fashioned three-month salary model when they imagine the kind of rock they want, which, for what it's worth, is totally bonkers in this day and age.
Article continues below advertisement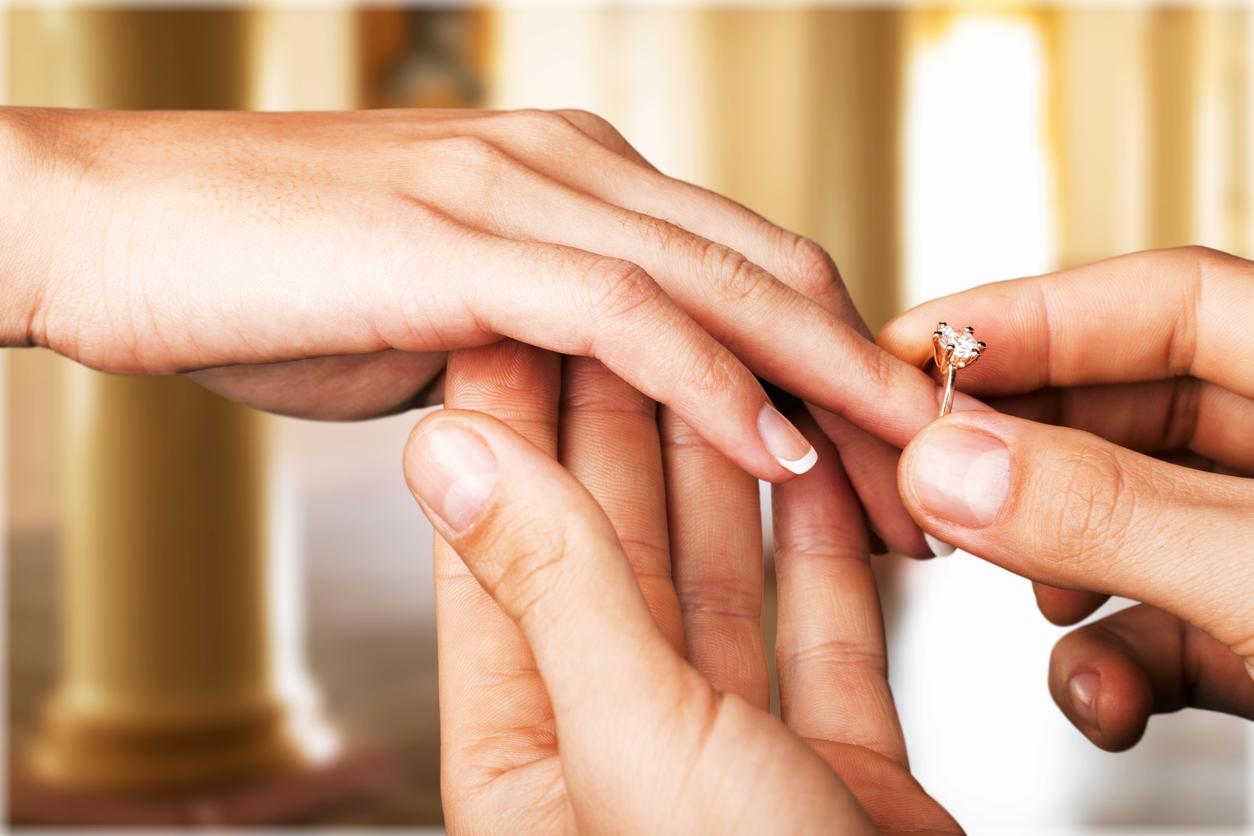 The very poor woman we all definitely feel terrible for writes:
DP proposed and presented me with the ring he'd chosen – a diamond solitaire in white gold. I was so happy and excited to accept but was disappointed when I first saw the ring. The first word that entered my head was 'small.' There's nothing to dislike about the type of ring per se, as a diamond solitaire would have been my choice, but it's the whole thing – the color of the gold, the setting, the small stone, and relatively chunky shoulders.
Article continues below advertisement
His salary is nearing a six-figure sum and he's usually very generous. Having seen the receipt I know he paid £1,300 for it — which is a lot less than I would have imagined he would have spent on such a significant piece of jewelry.
He'll be more disappointed in me for making a fuss over it when, in his eyes, it fits and there's nothing actually wrong with it rather than being disappointed that I'm not truly happy with it. Someone at work apparently told him that 'if she makes it all about the ring, then she's not the girl for you.'
Ideally I would have loved for us to have chosen a ring together and made a special day finding one we both liked.
As it's something I'll be wearing every day and is such a special piece of jewelry I wanted to really love it and I just don't.
Has anyone else been in this situation? What did you do?
Article continues below advertisement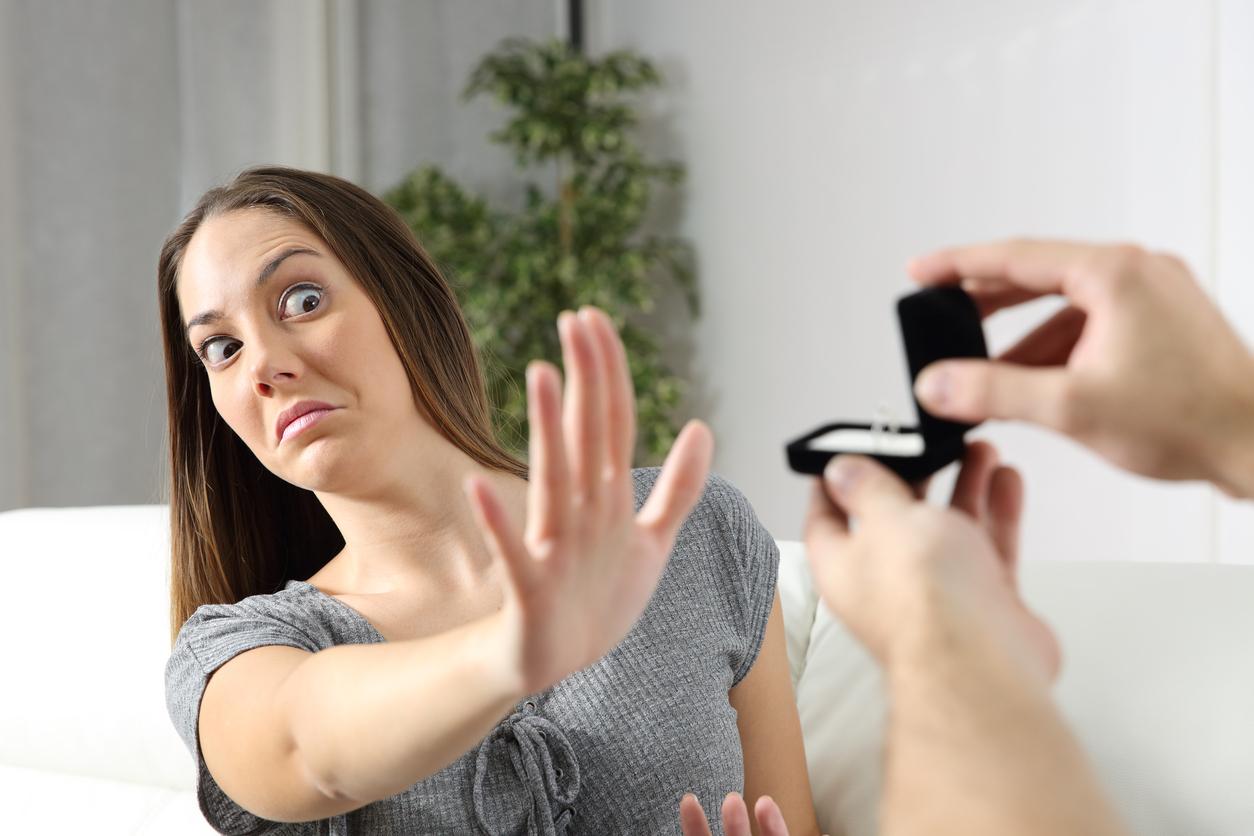 The internet has been dying over this "disappointed" woman's "small" ring post, and not because they agree with her plight. For most, the fact that she even took to posting about her sorrows to the internet reeks of unchecked privilege.
"What do you want?" asked one person in the forum's replies. "Do you want to marry him or do you want a big twatty ring? 1,300 quid is a lot of money to most people (I don't give a *#&# how much he earns) and you sound like the worst person imaginable. I hope he dumps you."
Article continues below advertisement
"If he makes six figures, perhaps he bought her a small ring to test her true colors and make sure he wasn't going to marry a materialistic gold digger. Seems as though she didn't pass that test," wrote one down-to-earth individual once the post made its way over to Facebook.
This woman's story definitely went viral, though it didn't garner the empathetic responses she was probably hoping for. Over on Instagram, one person couldn't handle the fact that this was actually one woman's real-life complaint. "Hahahahahahahahaahahaha that fact that this is an actual THING and not just something in Hollywood dramas is amazing to me and so so so so disappointing at the same time. All you can do is have humor with people like this. Dear lawrd woman," they wrote.
Article continues below advertisement
But this woman isn't the only ungrateful bridezilla-to-be shaming her future husband over his choice in wedding rings. Granted, this hideous heart was a bit more deserving of being trolled into oblivion — just one click had me honestly cackling — but many others have taken to reddit to share their engagement "traumas."
Article continues below advertisement
"I'm heartbroken that I don't get to have an 'engagement ring,'" writes one woman on r/weddingplanning who, spoiler alert, actually has one. "I see ring posts and start crying because I want to love mine so badly, and I feel like a bad fiancée for not loving it because he gave it to me."
As another woman admits in an AskWomen post addressed to ladies who hated their engagement rings, "The ring was gorgeous but I disliked it because it made me feel sick to look at it."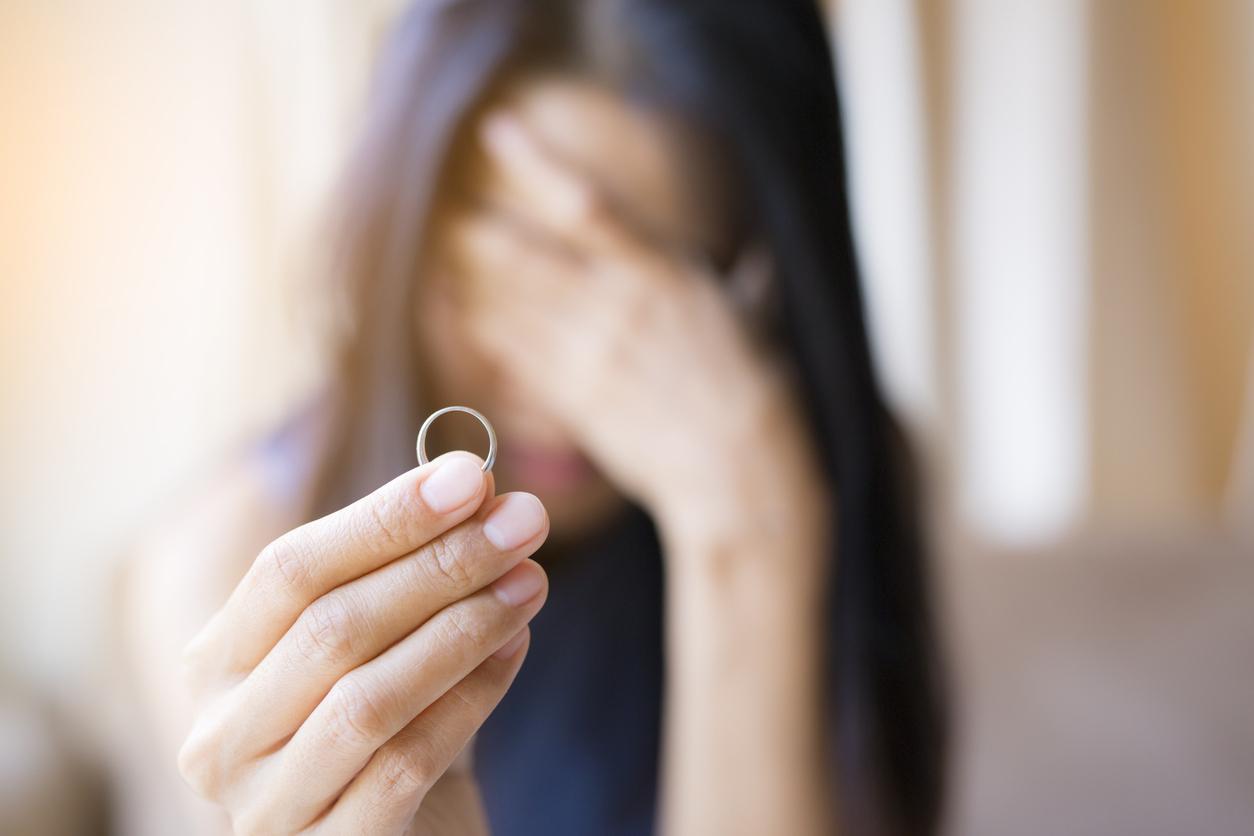 Ladies, we feel so terrible for you. I have plenty of friends who will gladly accept your discarded expensive rings once your fiances dump you for being gold-digging trash!
And I'm sure our significant others will enjoy not having to spend a dime on the hand-me-downs, which will give us a chance to spend more money on an amazing honeymoon, which is obviously really what matters.