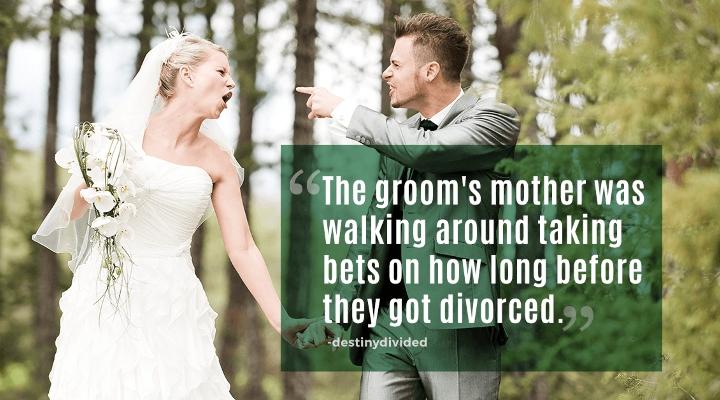 25 People Share The Disastrous Weddings They Attended That Probably Ended In Divorce
By Mark Pygas
Have you ever looked at a couple and wondered how they're still together? Me too. There are some couples that you can instantly tell won't last long, even on their wedding day. The people of Reddit recently shared the stories of the disastrous weddings they attended that undoubtedly ended in divorce…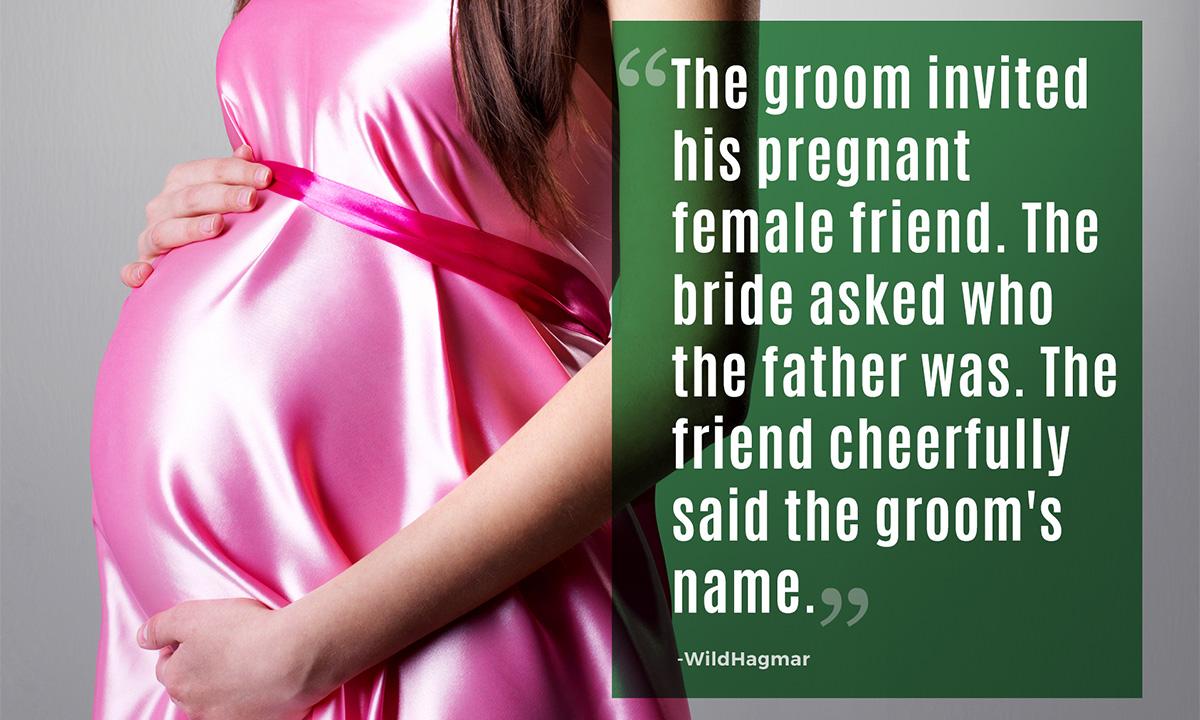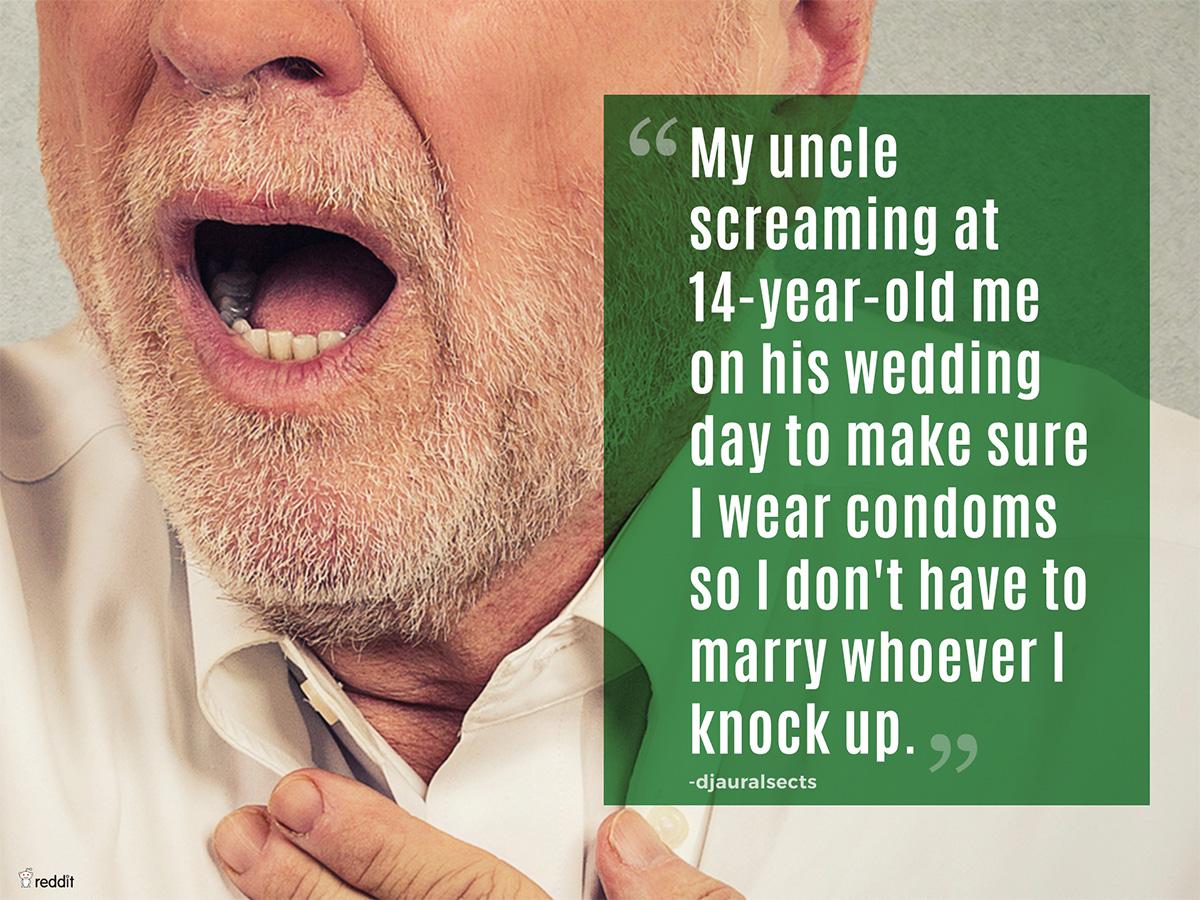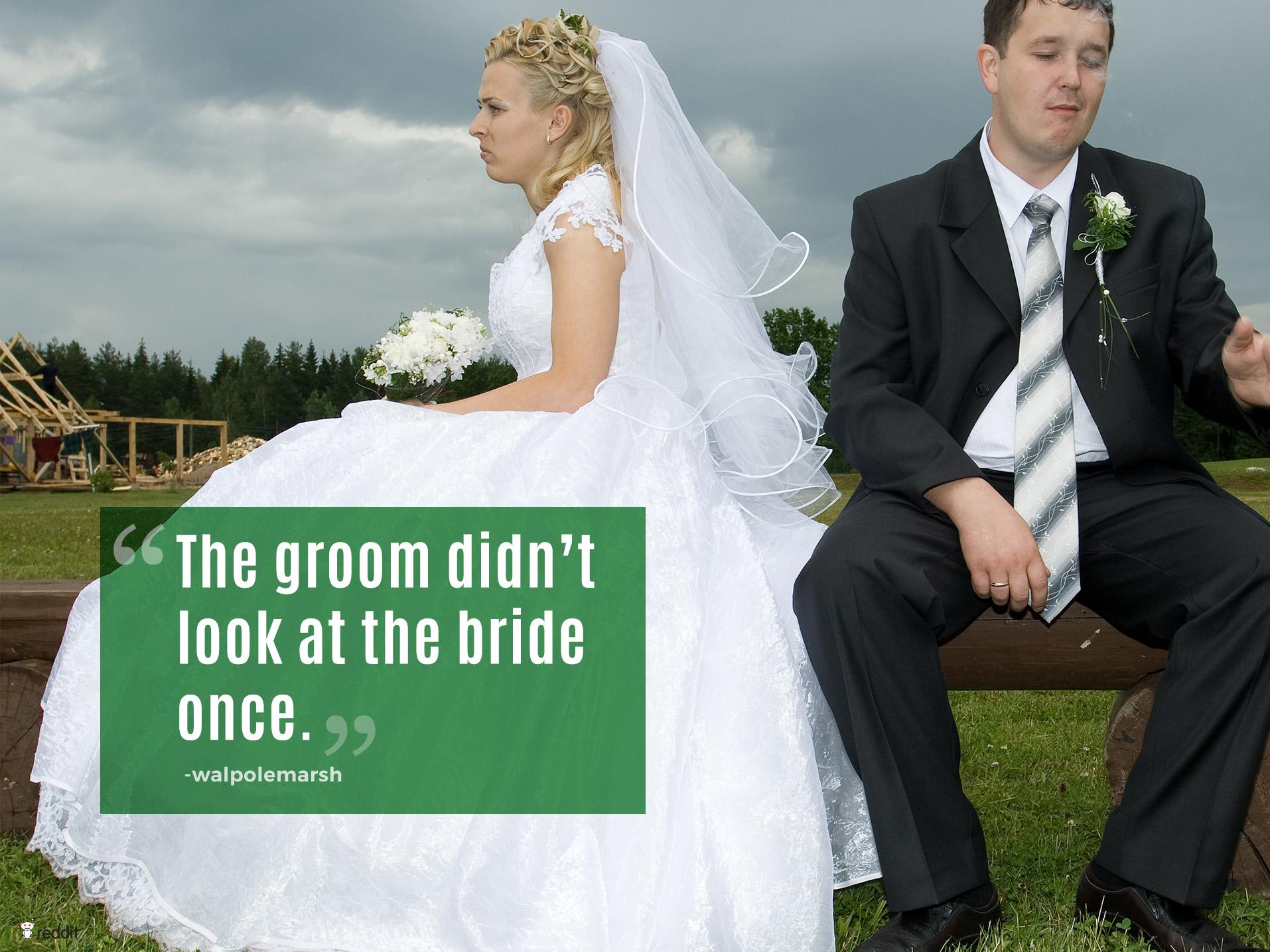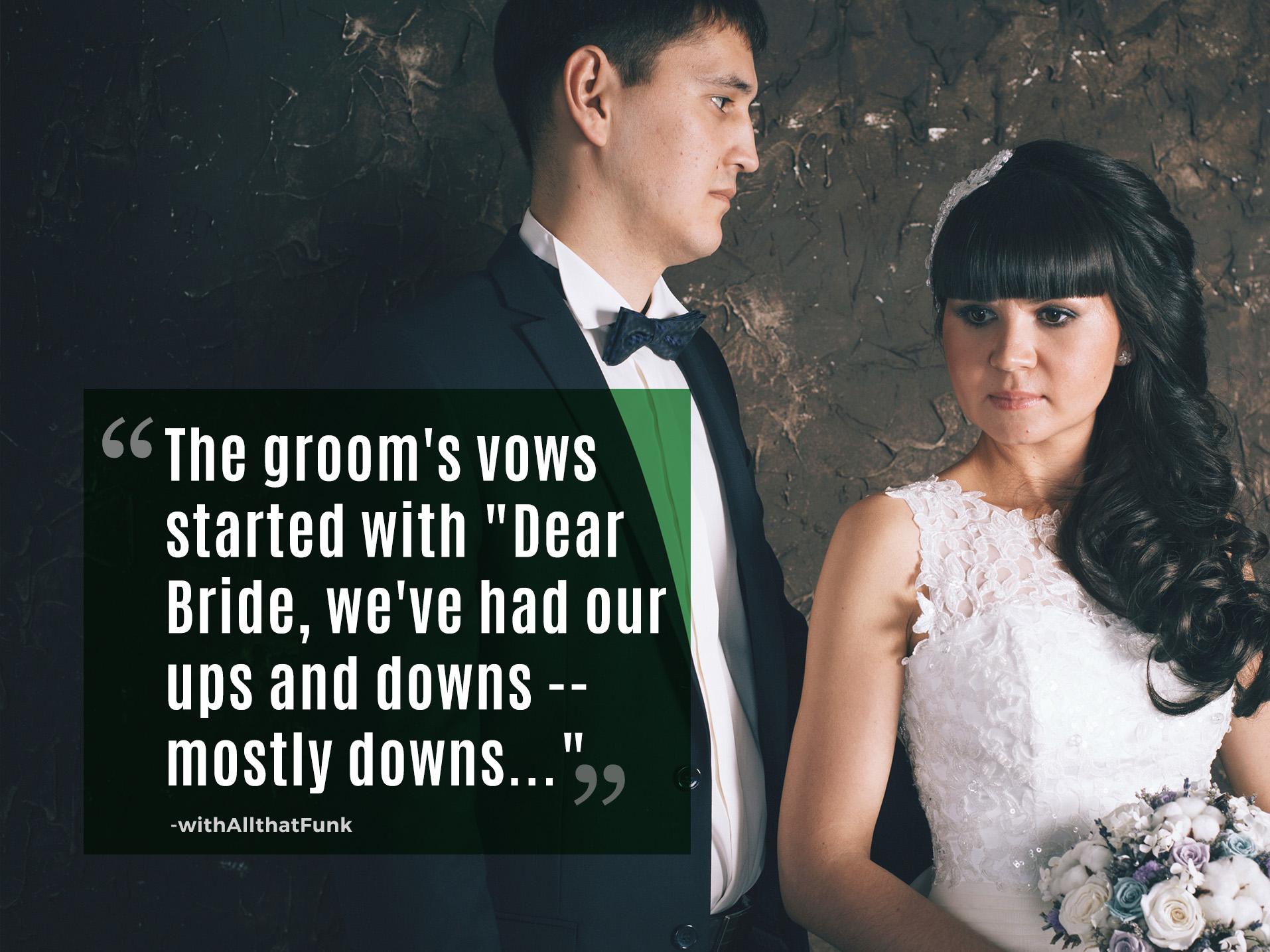 And, finally, this has gotta be one of our faves:
"The bride, whom I didn't even know, apparently designated me to help decorate the reception hall prior to the wedding. I went to do so, and her mother was there, telling me in a hushed, scared whisper that I better not mess anything up because the bride would be FURIOUS. Everything was to be a certain way, and if it was wrong, there'd be hell to pay.
I gave her the benefit of the doubt (chalked it up to wedding anxiety) and during the reception I tried to chat with her a bit and she literally rolled her eyes at me. I also didn't see her look at the groom once at the wedding or the reception.
They were split less than a year later. Later, the groom confided to me and my husband that the morning of the wedding he'd been filled with an overwhelming feeling of dread and spent several hours just sitting on his lawn, thinking, 'I shouldn't do this.' But it was paid for, tons of guests were waiting, lots of family (including us) had come in from out of state, and he felt he had to go through with it. Apparently the bride had a history of being awful and controlling. No clue what made him propose to her in the first place.
Edit: Just Facebook stalked the (ex) bride. Her latest status update is announcing her wedding date with a new guy. Someone 'jokingly' asked in the comments if they've set a date for the divorce. Oh snap."