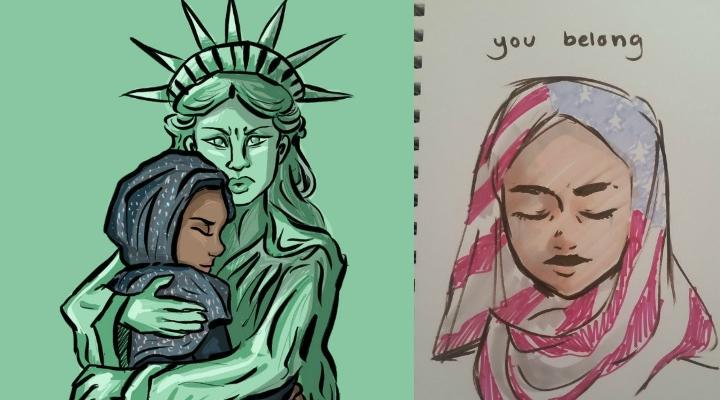 30 Artists Responded To Trump's Refugee Ban With Powerful Drawings
By Mustafa Gatollari
People are up in arms about the proposed ban on refugees and green card holders in the United States. From former President Barack Obama, to businesses like Starbucks, hell, even Dale Earnhardt Jr. sympathized with Muslim refugees, saying that his ancestors traveled from Germany to escape religious persecution.
The refugee ban has resulted in countless protests and fervor that can be seen on social media.
And like any good protest, art is playing a huge part in the current ban of refugees and people all over the web are sharing painfully relevant and poignant works of art that speak to the current state of affairs.