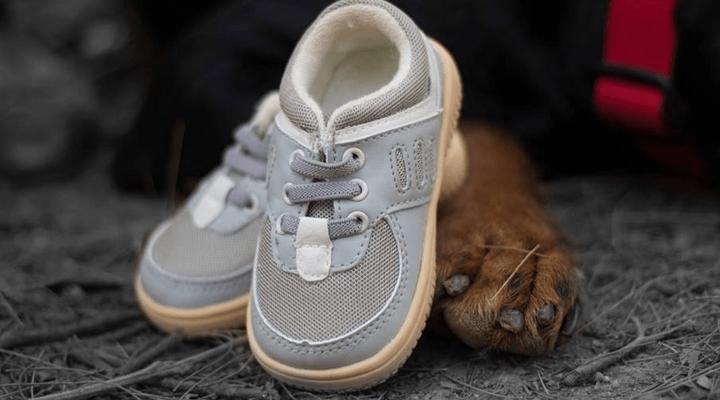 This Couple Included Their Dogs In A Precious Maternity Shoot After People Criticized Their Pets
By Margot Harris
As any good dog owner knows, puppers are part of the family. They're as integral to the family unit as anyone else — and, let's face it, they're always the most popular family members.
Accordingly, there's nothing more exciting than telling your furbabies that they're about to have another hooman to love! In cute, little baby form!
Unfortunately, not everyone is a dog lover who can understand this as good news. Far too many people assume that pets and babies are incompatible. Thankfully, though, one couple is out to prove these critics wrong.
Meet Aditya Raheja and Sanjana Madappa, the world's cutest couple who are parents to many, many furbabies.
Sanjana works at an animal welfare organization in Bengaluru called CUPA. As a result, the married couple can't stop bringing in new doggos to the family.
Back in 2016, the Madappas found out they would be bringing in another little addition to their pack — a human, this time.
Pregnancy, however, was a very difficult time for the couple. "My pregnancy became a high-risk one for pre-term delivery and I was restricted to the confines of my home," Madappa wrote on Facebook.
Ultimately, the dogs became a huge source of comfort. "Taking care of my dogs ensured I never felt the need to blame my pregnancy, the baby, or my husband for the state I was in," she told BuzzFeed.
So the couple was devastated when friends, family, and doctors alike advised them to get rid of their dogs for the "safety of the baby." To prove everyone wrong about the pups' baby compatibility, the couple included their little pack in an adorable pregnancy photo shoot.
BECAUSE THE LITTLE PUPPERS CAN'T WAIT TO BE BIG SIBLINGS.
Clearly, getting rid of these lovable furballs is NOT an option. "I don't know how people can bring a child into the world while letting go of another at the same time," Madappa said.
Is your heart melted yet?
...Ours, too.
And to those of you who doubt whether dogs belong around babies, just look at how supportive these goobers are.
To all the haters trying to tell Madappa how to live her life, she says: "NOT WITHOUT MY DOGS."
...Important words to live by.
This little pack will make the perfect family.
In fact, just a week after the shoot, the couple welcomed their son, Ayan... Who is getting lots of kisses from all his siblings.