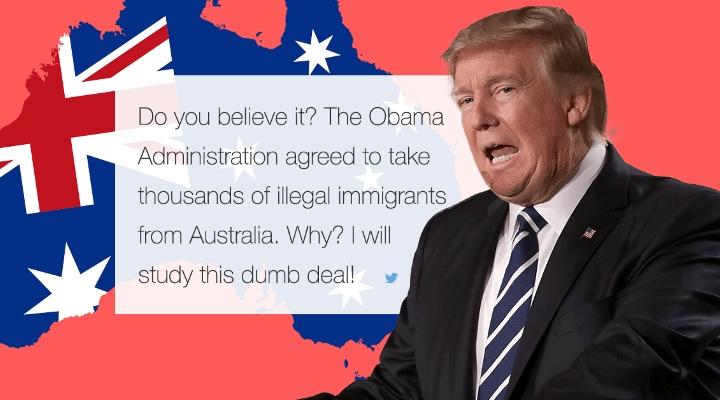 Donald Trump Started A Fight With Australia And Twitter Is Trying To Keep The Peace
By Mark Pygas
President Donald Trump had a phone call with Australian Prime Minister Malcolm Turnbull last night, and seeing as Australia is an old ally of the United States, it should have gone smoothly, right? Well, if some reports are to be believed, Donald Trump "yelled" at his Australian counterpart and then hung up mid-conversation.
Why was he so angry? Apparently, President Trump was angry that former President Barack Obama had agreed to resettle up to 1,250 asylum seekers who are held in Australian processing camps in Papua New Guinea and Nauru. The Australian government is seeking to relocate all residents of the two offshore facilities so that they can be shut down following condemnation over conditions.
The deal was agreed as thanks for Australia's involvement in Afghanistan and Iraq, and in return, Australia would also accept refugees from several central American countries.
When Turnbull suggested the two leaders should discuss the conflict in Syria and other issues instead of refugees, Trump reportedly decided to end the call. And take to Twitter to voice his anger, of course.
Again, the 1,250 people that President Obama agreed to resettle are asylum seekers, not illegal immigrants as President Trump stated in his tweet.
Fearing that war was about to break out with the land down under, Twitter users were quick to apologize on behalf of their president.
We still love you, Australia. Minus all the deadly animals that you have.