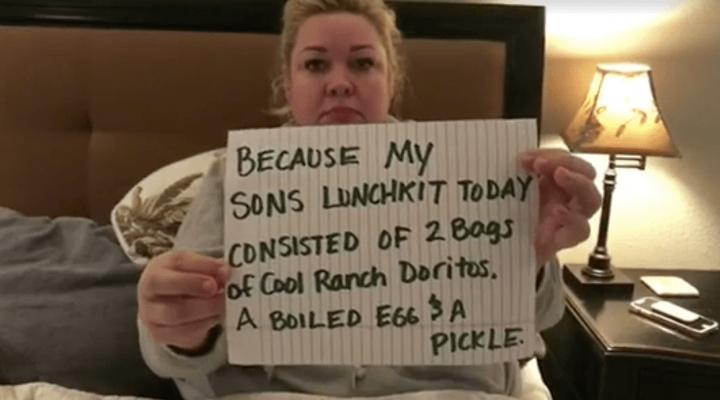 This Mommy Blogger's Video About Her Parenting Fails Is Way Too Relatable
By Margot Harris
Taking care of ourselves is a difficult enough task — there's the cooking and the exercising and the remembering to floss, etc.
That's why we have so much respect for parents; their lives are entirely dedicated to ensuring the survival of helpless (and usually ungrateful) little creatures that eat all your food and then want college tuition.
No one gets the parenting struggle better than hilarious 'mommy blogger' Melissa Radke.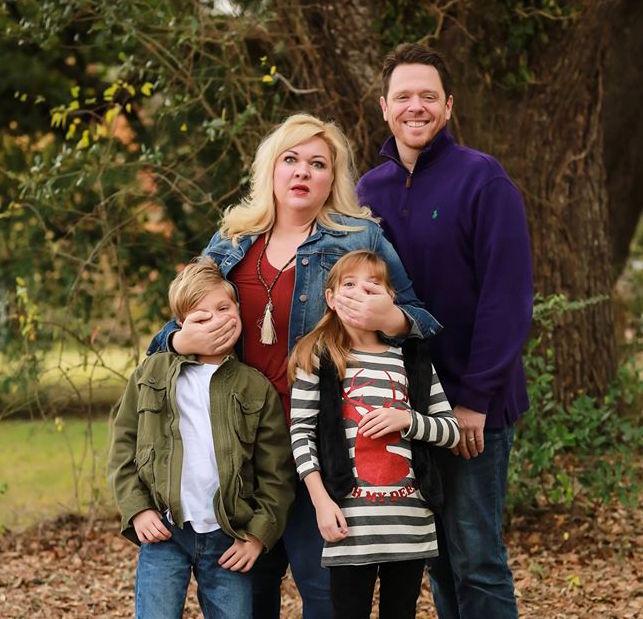 The mother-of-two from Texas frequently posts refreshingly honest anecdotes about the rewarding fresh hell that is raising children. If that's not doing God's work, we don't know what is.
This week, she uploaded a video that got real about "mom guilt" and the struggle to keep all your sh*t together. Sometimes, your kids are going to end up with just Doritos and a pickle for lunch.
One of the best parts of the video is when Radke writes, "Why did I do this video? Because my family went 3 days with no toilet paper. Because I've been out of laundry detergent for 2 weeks and I give zero craps. Because I've missed my daughter's last 2 dentist appointments ... but I've missed zero of my hair appointments." God bless her honesty.
With all the celebrity mommy bloggers making parenting look magical and easy, it's nice to know that someone else out there runs out of toilet paper and forgets to take their kids to the dentist.
"It's my hope that someone somewhere is stinkin' it up like me," she captioned the video.
Even if you don't have kids, this is still so damn relatable. Who hasn't missed a dentist appointment or three (despite never missing a haircut)? Hey, priorities, am I right?
The video has been viewed over 500,000 times. And to you "perfect parents"? We salute you and all, but get out.