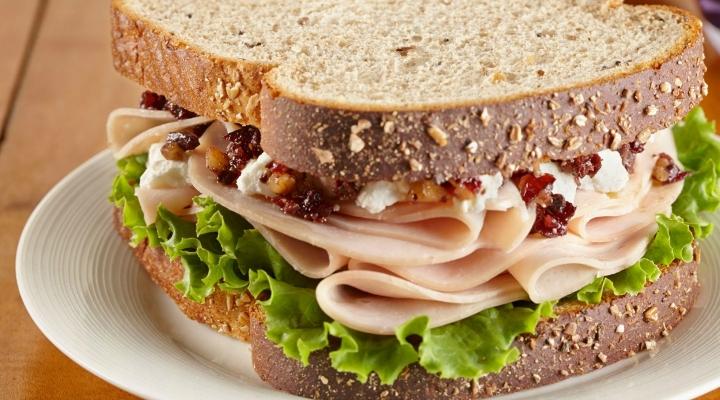 Employee Who Steals Sandwich From Office Fridge Shamelessly Trolls Passive Aggressive Notes
By Mustafa Gatollari
In life, it's usually the little things that make you the happiest. The other night I was chilling on the couch getting some extra writing done before I went into bed and my wife, out of the blue, whipped up a batch of brownies. She came into the living room with a big bowl of warm brownies topped with vanilla ice cream and her thoughtfulness absolutely floored me.
Something as seemingly insignificant as food matters so much to us. And if you're in the middle of doing work it's easy to lose track of time, so when you perk you head up and peak at the clock when your tummy starts to rumble, you realize that you went a few hours without so much as a drink of water.
So if you have lunch waiting for you, and it's gone, it's a huge bummer. Which is exactly what happened to this office worker who kept getting their lunch stolen.
They decided they couldn't take it any longer, so they posted a passive aggressive note about the transgression, which — in all fairness — is what most people would do in this situation.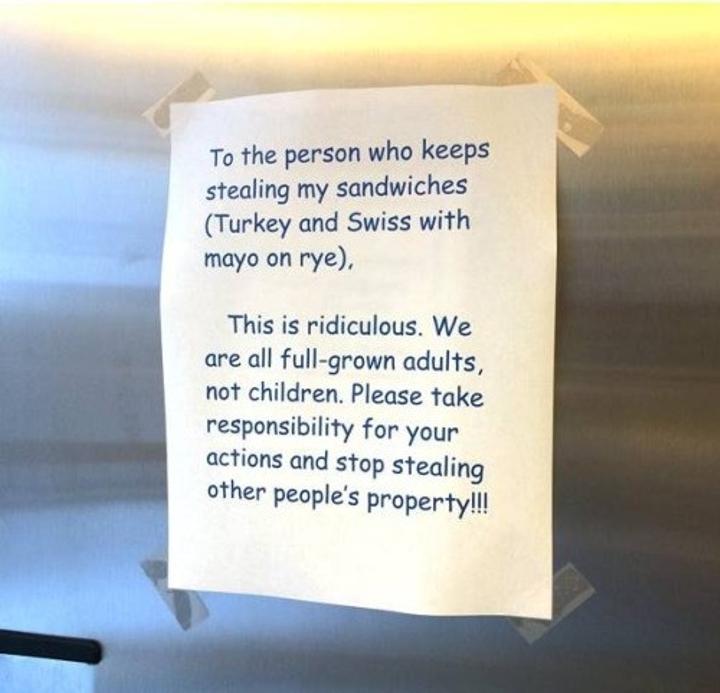 What they didn't count on, however, was that their sandwich thief completely lacked shame and posted a note of their own. Clearly this person is dying to star in their own espionage film.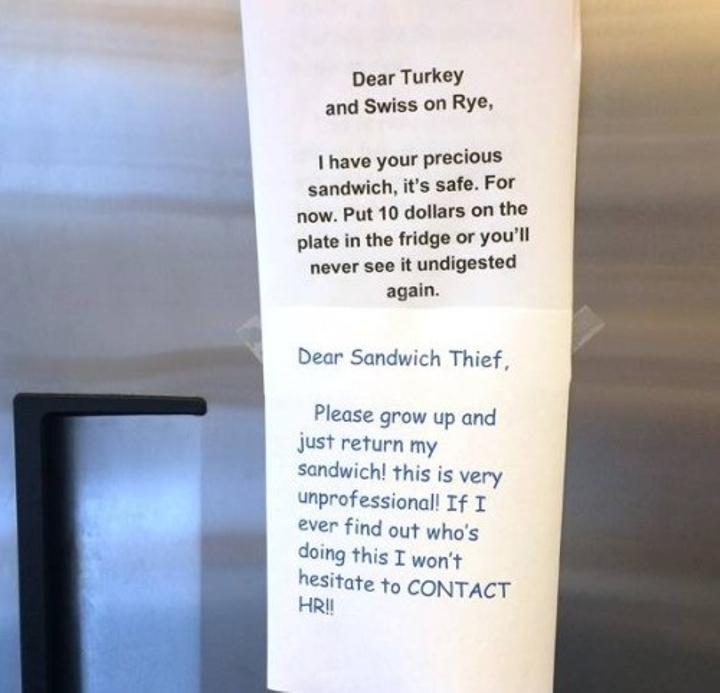 Which started a veritable, all out, office-note-war.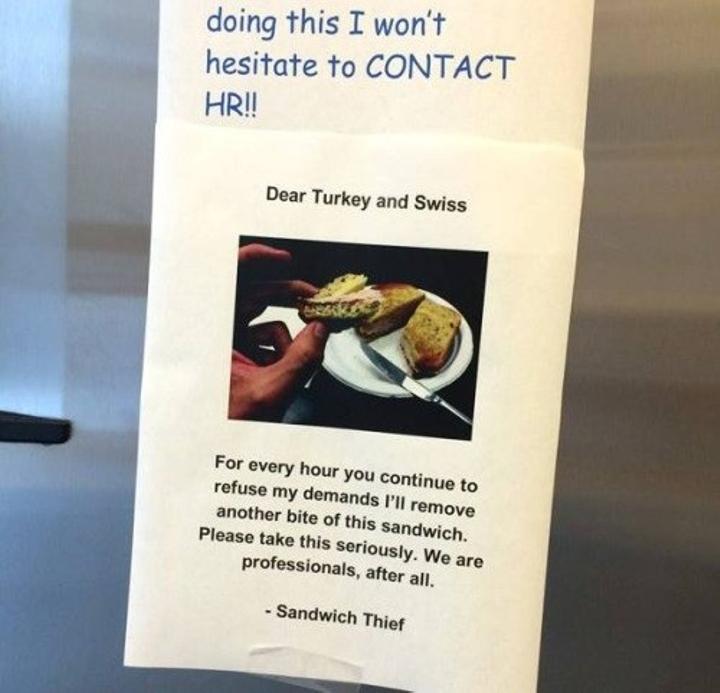 Human Resources even got involved.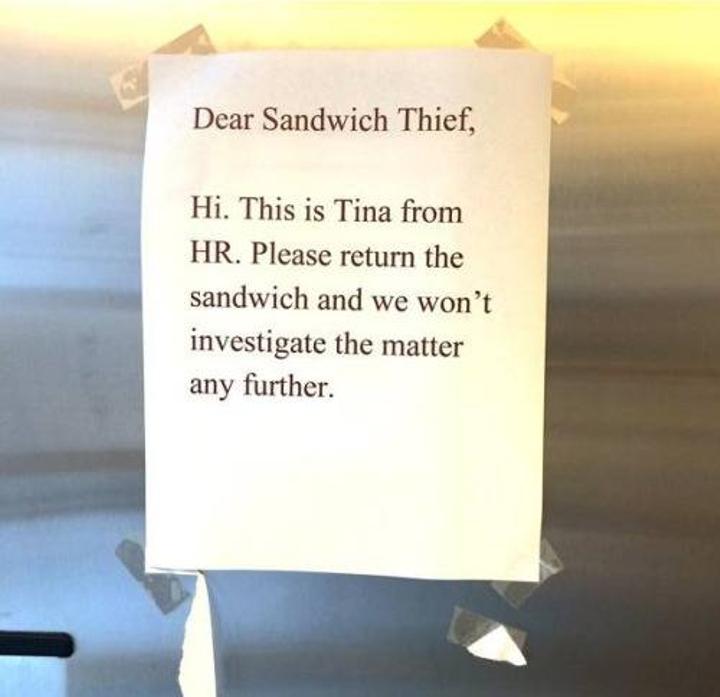 Which didn't seem to deter the sandwich thief at all.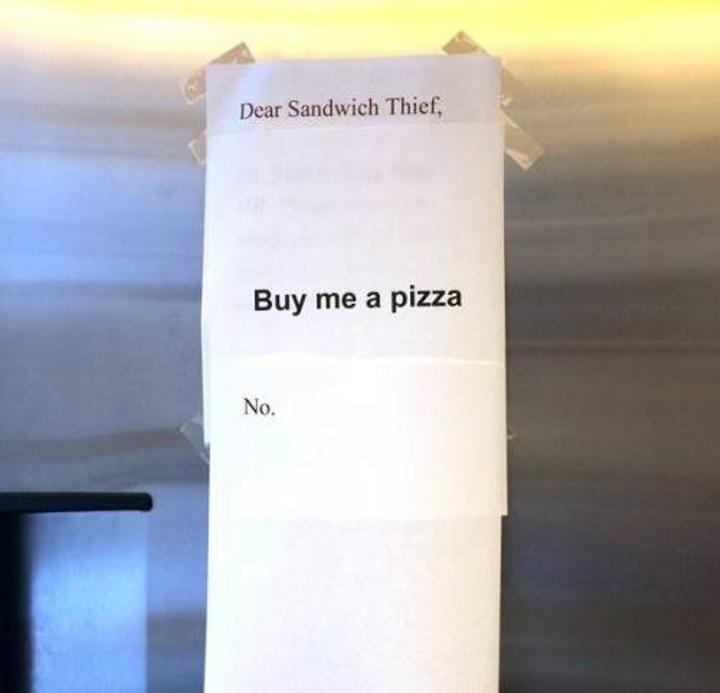 Which emboldened them even more.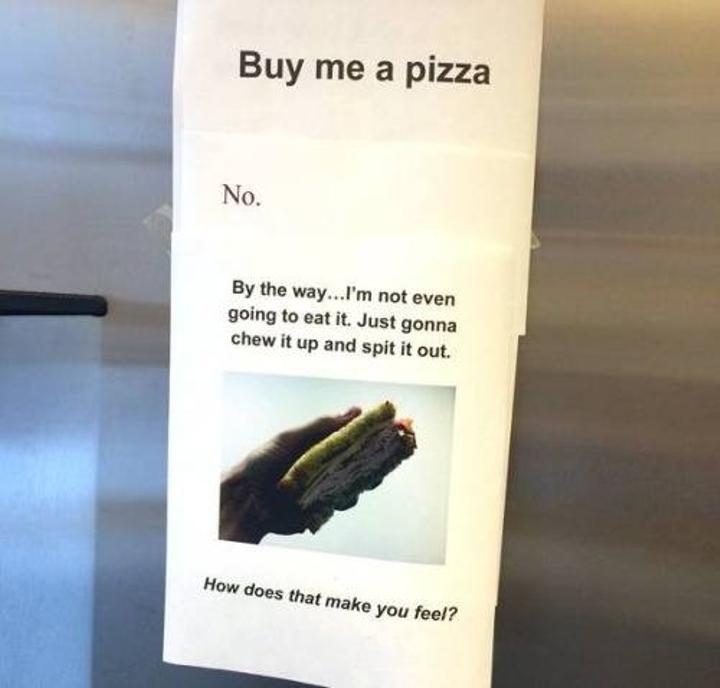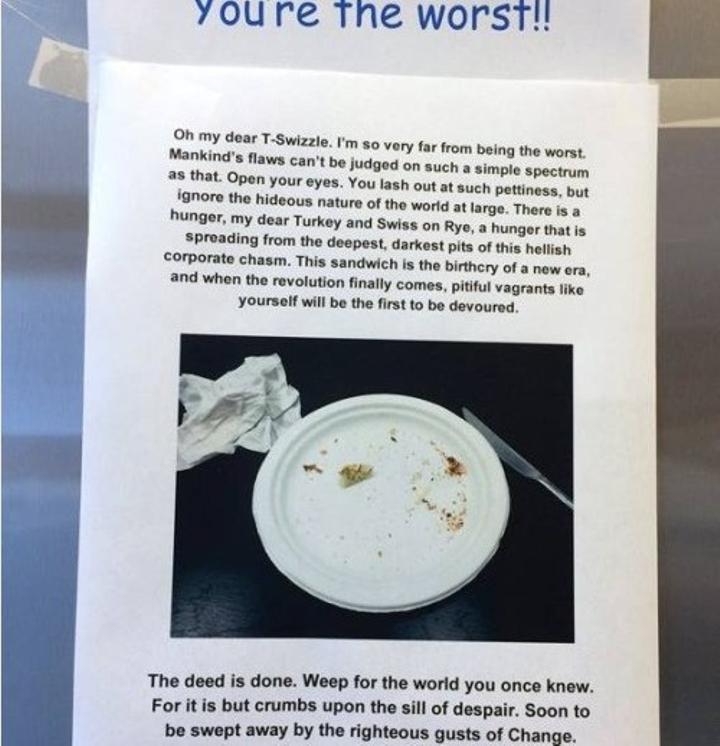 But it looks like Tina from HR got the last laugh.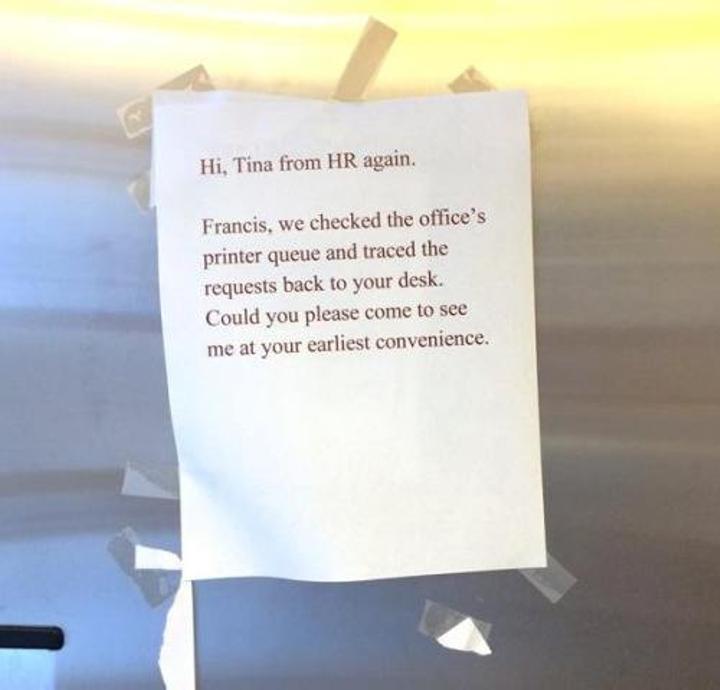 And the sandwich thief didn't seem so tough once his identity was discovered.