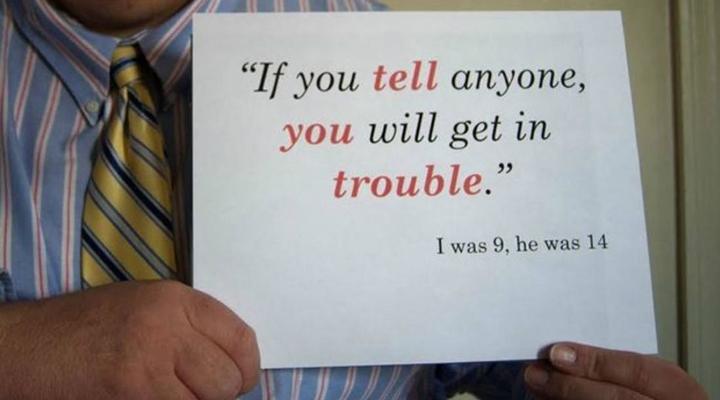 Male Sexual Assault Survivors Are Posting Their Moving Stories To Raise Awareness
By Mustafa Gatollari
When it comes to sexual assault, men are an underrepresented demographic. There's this belief that men can't "really" be victims of sexual assault somehow. Although it's true that the vast majority of rapes and sexual assaults are overwhelmingly perpetrated by men against women, that shouldn't mitigate or diminish the experiences of men who've been attacked in any way, shape, or form.
Grace Brown, a New York photography student started 'Project Unbreakable' back in 2011 to give sexual assault victims a voice to raise awareness. People have stepped forward and voluntarily had their photos taken and shared on Brown's Tumblr page, holding up white boards describing their traumatic experiences.
And it turns out that a lot of men have used the medium to inform the world that sexual abuse against men is a very real and very serious problem.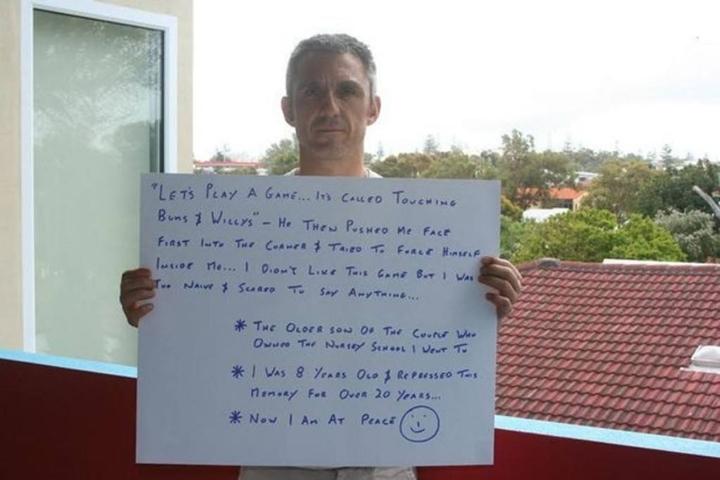 For example, this one says, "'If you tell anyone, you will get in trouble.' I was 9, he was 14."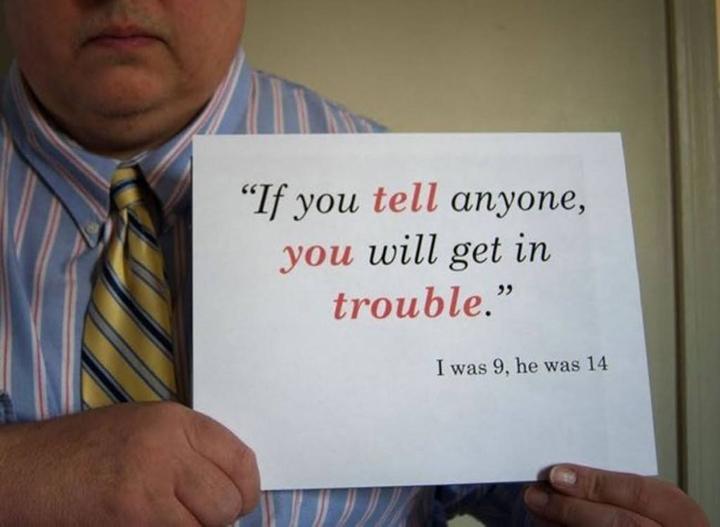 This one reads, "'Take your pants off,' she said. 'Lay down face first,' she told me. 'Jesus Chris, you are disgusting,' she said. 'I can't believe my son is this foul.' Summer, 1997. Age 15."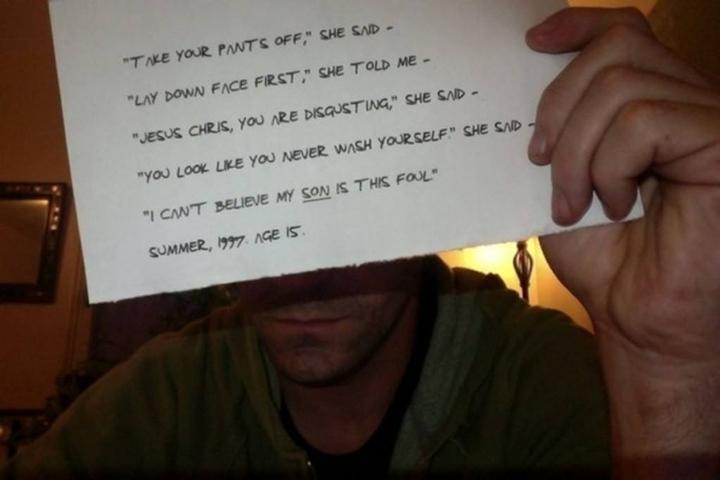 "'I'm just trying to teach you how to wank like my brother taught me.' Teacher and family friend."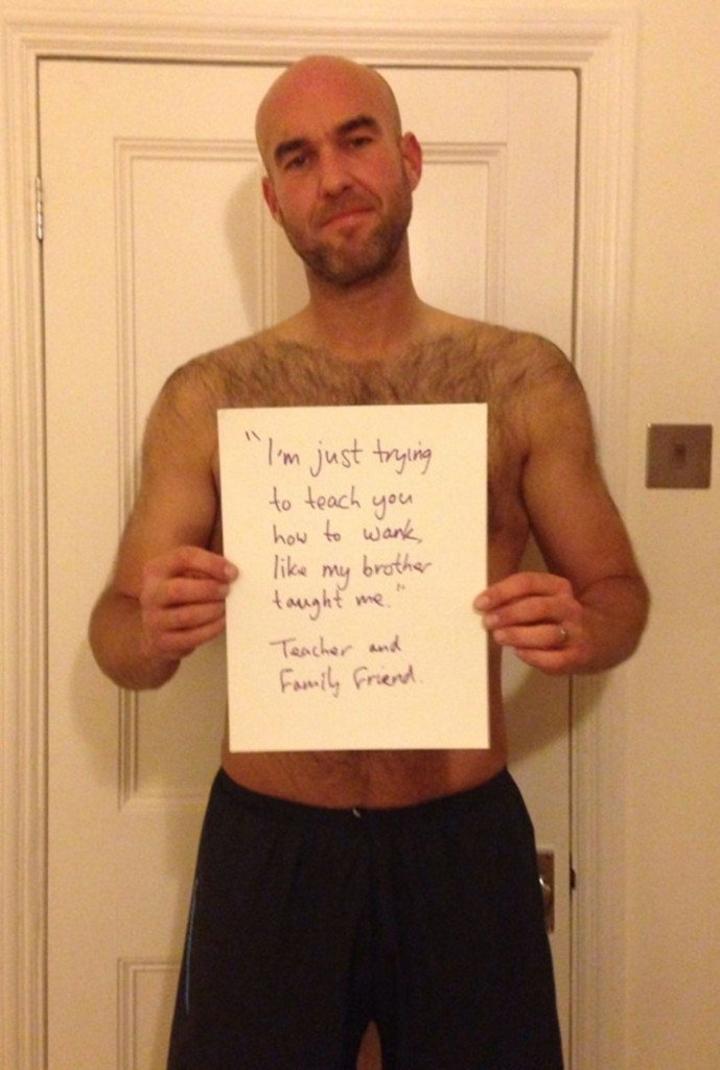 "'No one will ever love you like I do, you know that right? This is all you get.' I was eight years old."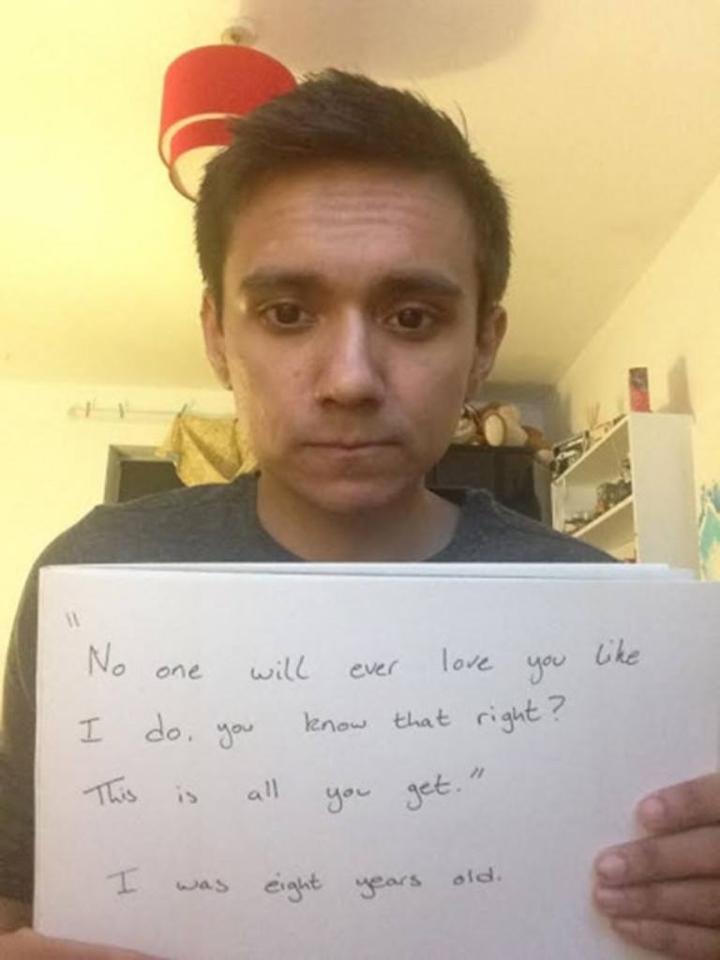 "'What, so now you're going to be weird about it?' — What he said. I will always be 'weird' about it. But it will never define me."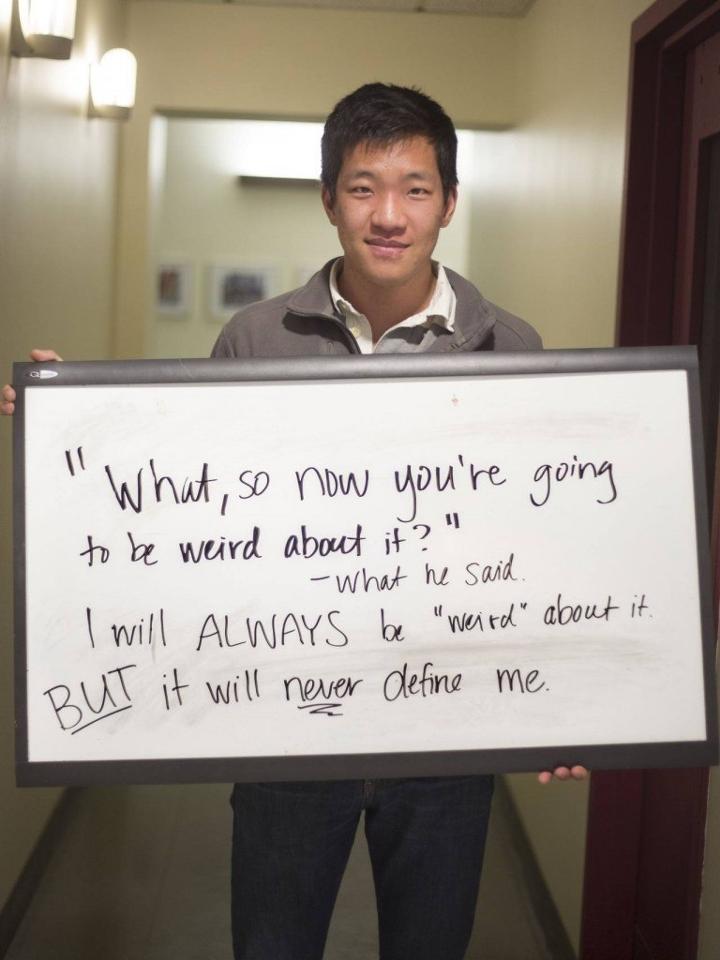 "I am ... not a victim! (of my circumstances)"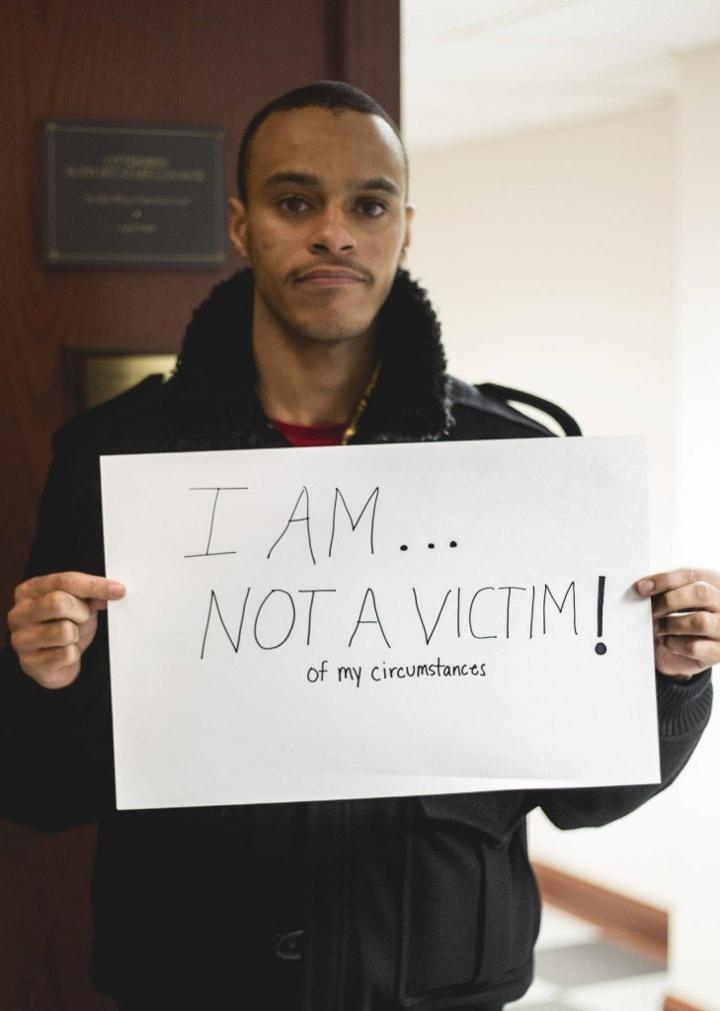 "Never again."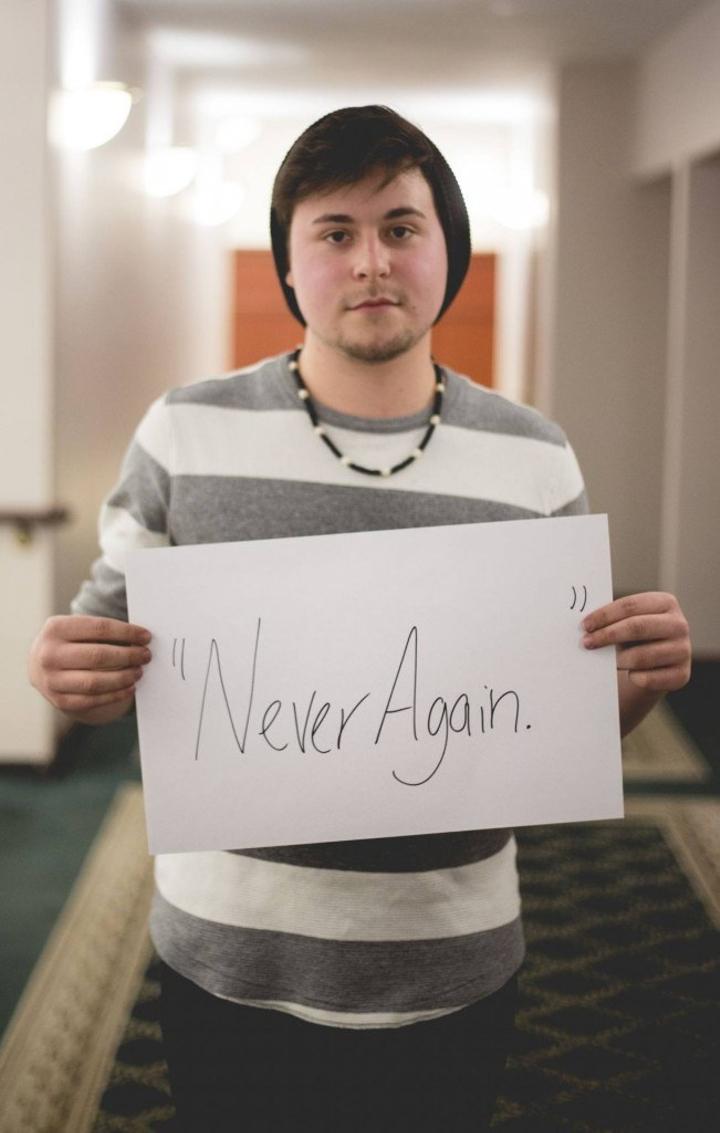 "'C'mon cousin it's fun ... it's just a game.'"
"'You look so beautiful...' — after he was done."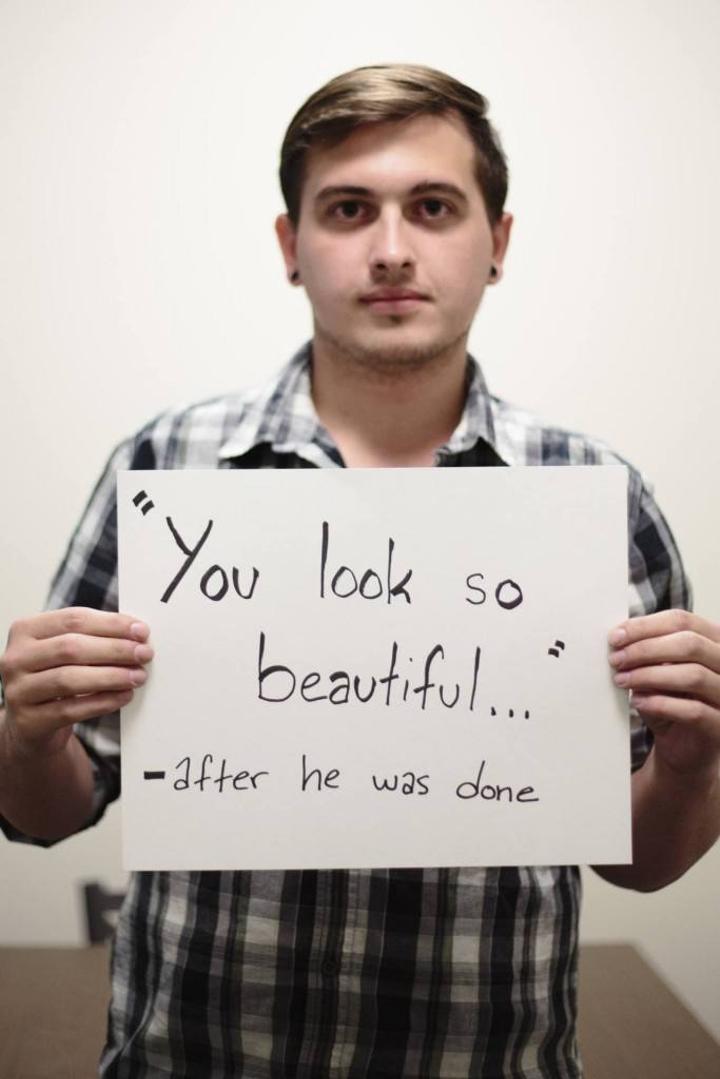 "Did you tell your parents you are a rapist?"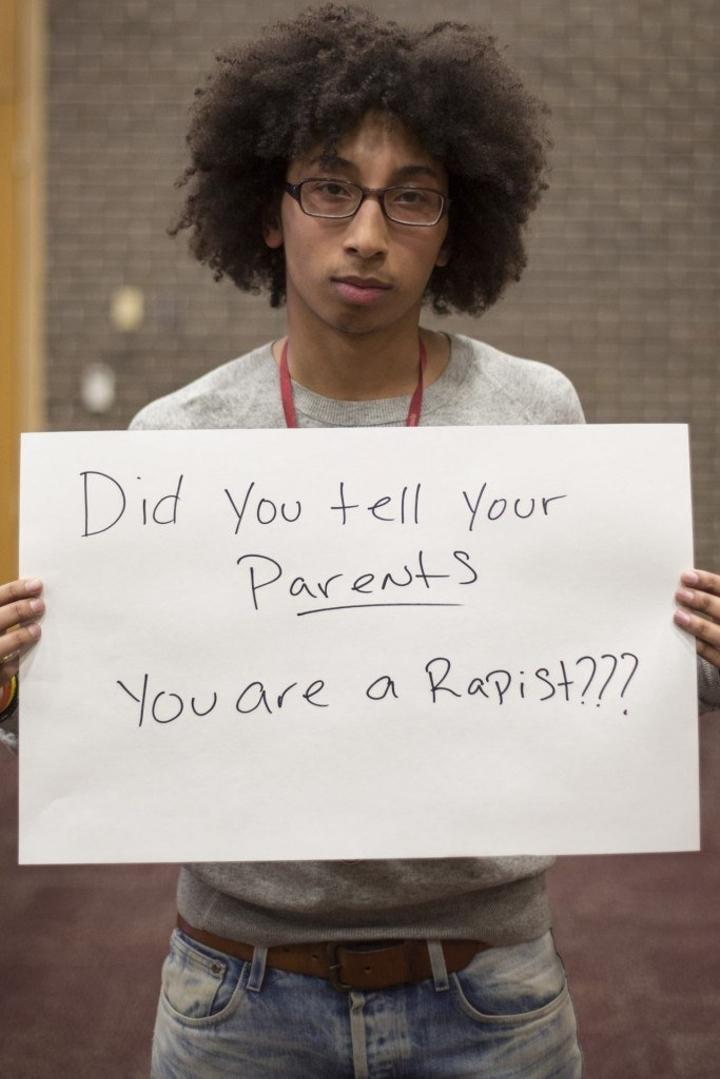 You can learn more about 'Project Unbreakable' by visiting the Tumblr page here.