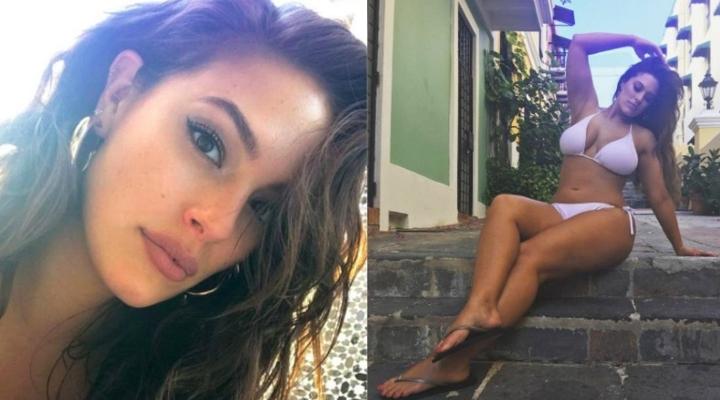 Ashley Graham Defied The Beauty Industry And Landed 'Vogue' Magazine Cover
By Mustafa Gatollari
When you think of Vogue magazine covers, images of impossibly thin or in-shape models probably come to mind. And you wouldn't be wrong for thinking it, either. Of course we all know these photos are picture perfect, and that some people are more "genetically gifted" than others or work their butts off to look a certain way, but it's easy to look at a lot of these covers and start to feel horribly inadequate.
Especially if you're body shape just won't allow you to be that thin. Then what are you supposed to do? Not be beautiful?
I mean that kind of talk is ridiculous, because beauty isn't restricted to one size. I'm not saying every person in the world is physically attractive, but just because you aren't super thin doesn't mean you're not super hot.
Just ask model Ashley Graham who's both big and beautiful.
Despite gracing the cover of Sports Illustrated, Graham was told she'd never ever make the cover of Vogue.
Well look at her now. She posed on the cover with Liu Wen, Kendall Jenner, Gigi Hadid, Imaan Hammam, Adwoa Aboah, and Vittoria Ceretti.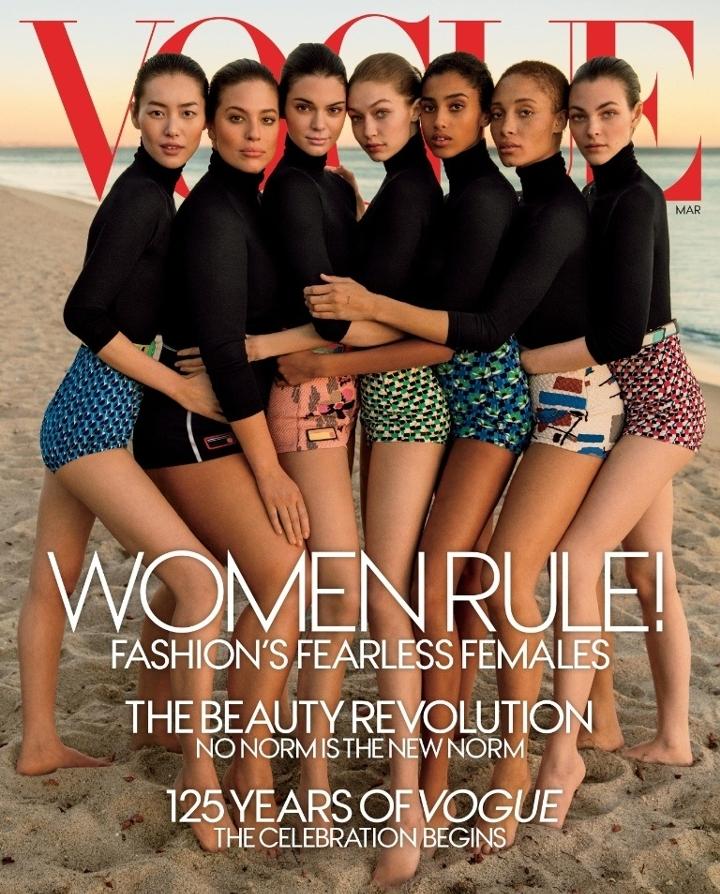 Vogue wrote that the cover represents how beauty isn't defined in any one particular way.
"[Each model] proudly inhabits her own particular gorgeousness in her own particular way. Together they represent a seismic social shift: The new beauty norm is no norm."
The "particular gorgeousness" of Graham is that she's rocking curves. She's what scientists would refer to as being "properly stacked".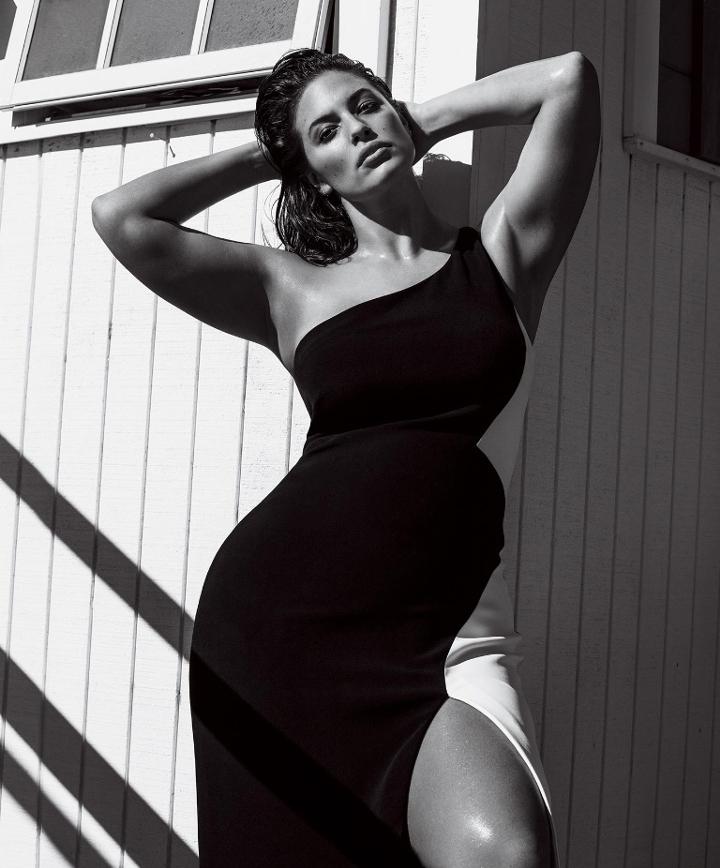 Ashley even used her Vogue blurb to shout out that her body type is the majority of what women look like in America.
"Sixty-seven percent of the women in America wear a size 14 or larger. Sixty-seven percent. Maybe you could ignore those consumers before, but now, thanks to social media, they're making their voices heard. Women are demanding that brands give them what they want. And what they want is to be visible."
That's a pretty strong point, don't you think? (h/t cosmopolitan)