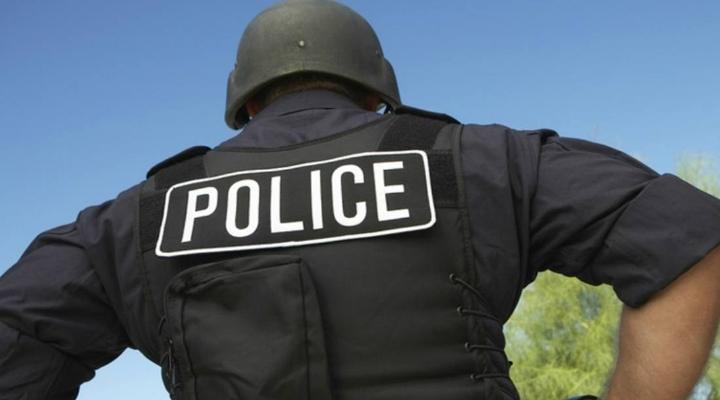 Someone Called The Cops On This Dance Troupe And The Officer Who Responded Joined In
By Mustafa Gatollari
As a police officer, getting called in to break up a fight is probably pretty scary. You'll never know when the crowd or if the two people fighting will turn their combined aggression on you. I can only imagine the kind of mental preparation and nervousness that comes into play whenever you're trying to get ready to calm a tense situation.
So just imagine the relief that was on this police officer's face when he approached what he thought was a violent fight between two guys that ended up just being a dance-off.
He was so happy that he joined in on the action himself.
I mean what are the chances that the cop who gets called to break up a fight that's actually a dance, knows how to break it down himself?
Officer Jarod Singh who patrols the Durham region of Toronto happened upon a dance troupe and decided to face off with the gentlemen with some amazing moves of his own.
Once he confirmed that there was no fight going on and just a bunch of people having a good time, he decided to join in.
"I saw eight people gathered around one person, so I can see how a member of the public thought it was a fight," said Singh. "But when I got closer I could see he was break dancing in the middle and there was someone filming it."
Singh's been a cop for a little over a year, but was part of Durham College's dance troupe. So his badge might be new, but his skills are not.
CBC Arts posted the video on its Facebook page where it's already received over a a million views, including positive responses from commenters.
"Well done sir... well done indeed," one commenter wrote.
Another added: "I mean, come on. These guys are goooooood."
Isn't it awesome when cops are awesome?