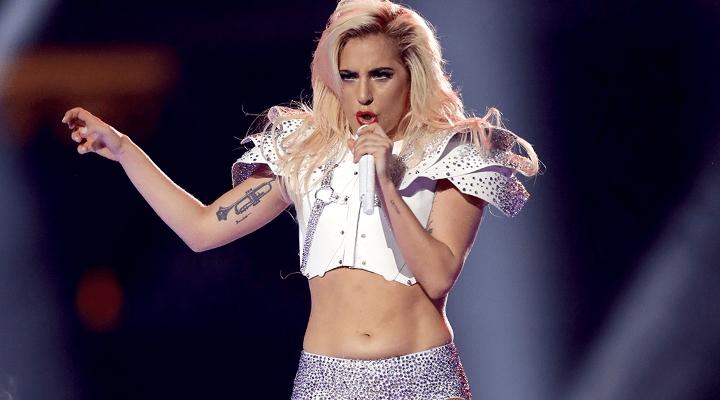 Lady Gaga Rose Above Her Body Shamers In The Most Fabulous Way
By Margot Harris
On Sunday, Lady Gaga delivered a Super Bowl performance for the ages, complete with drones, Pepsi lights, and an impressive jump. In fact, the performance was so electrifying that people are starting conspiracy theories that it was actually a satanic ritual.
Sadly, no performance by a female artist comes without a discussion of her body. But we could all learn something from Gaga's response.
Because trolls never miss an opportunity to spew negativity, Twitter users came out in full force to criticize Lady Gaga's body (which, we might add, carried her through a performance as athletic as the evening's "main event." In heels).
In typical Lady Gaga fashion, the singer posted a photo of her performance to Instagram and gave us all an important reminder.
She captioned the photo with the following message:
I heard my body is a topic of conversation so I wanted to say, I'm proud of my body and you should be proud of yours too. No matter who you are or what you do. I could give you a million reasons why you don't need to cater to anyone or anything to succeed. Be you, and be relentlessly you. That's the stuff of champions. thank you so much everyone for supporting me. I love you guys. Xoxo, gaga
Of course, her followers are loving the body positivity and 'rise above it' attitude.

She later told Ryan Seacrest of the post, "I couldn't ignore that I saw my fans talking about that and that it upset them. I think other people maybe that are just like normal girls and guys who either have their own body image issues or just didn't think it was a nice thing to say [were hurt]. I just thought I would impart some of my positive attitude about it so that they felt like they had someone who was strong on their side."
You tell 'em, Gaga!