Having a baby is one of the most beautiful/stressful times in a person's life. You're watching what you eat, taking care of yourself, constantly monitoring the kids' health and freaking out when the tiniest thing goes wrong.
However we're living in a day and age where premature babies receive the best care. New medical advancements and procedures that help to care for preemie babies are being developed every day. But hospitals and research centers aren't the only places innovating for preemies.
4. Companies are too. Like Huggies with this new line of tiny diapers specifically developed with premature babies in mind.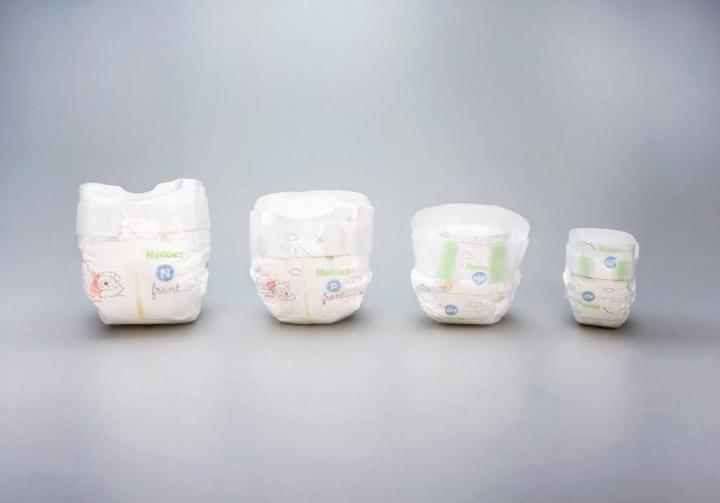 The Little Snuggler Nano Preemie diapers were made for infants who weigh under two pounds. 1.4% of newborns fall into this demographic, however Huggies wanted to ensure that there was a commercially viable option for these little guys, even if they're not a huge piece of market share.
5. For Huggies, however, production of the diaper is more than just a business move - it's a commitment to their NICU partners.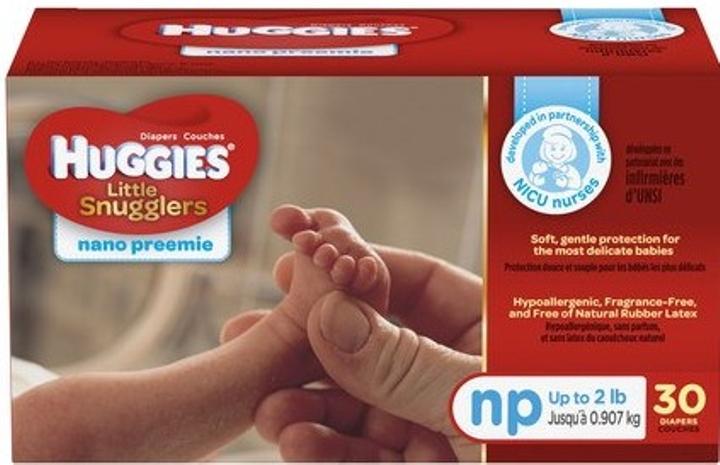 "We're passionate about helping all babies thrive, especially the smallest and most fragile. This Huggies diaper reflects our ongoing commitment to deliver innovative solutions for the NICU. After hearing of the need for a diaper that meets the special requirements of these babies, our expert teams in skin science, research, product safety and manufacturing were inspired. Knowing every second counts for these babies, the team acted quickly to bring Huggies Little Snugglers Nano Preemie Diapers from concept to launch in hospitals in just six months," said Eleonora Daireaux, Vice President, Huggies North America.
6. Huggies worked with NICU nurses and neonatal therapists to create a safe and comfortable diaper for the tiniest of babies.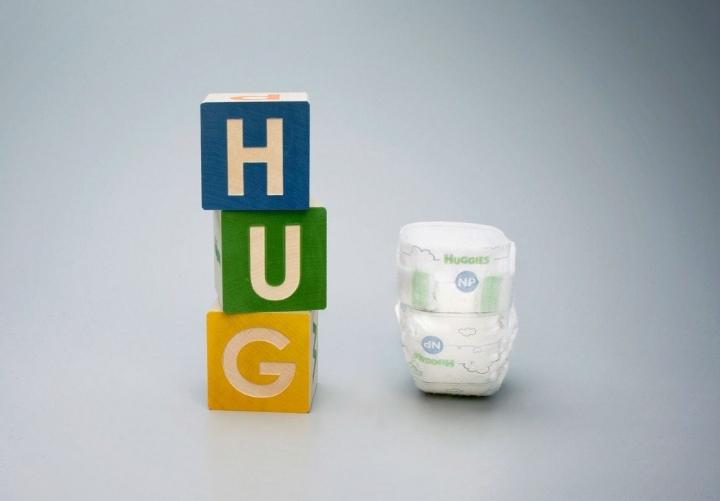 The liner on the diapers and leg gatherings are softer than traditional diapers so they prevent leaks while keeping the preemies' still developing skin from becoming irritated.
So although these diapers are tiny and only serve a small population of children that are born in America every year, they're going to make a huge difference in the lives of families and early-born babies fighting to become fully grown.