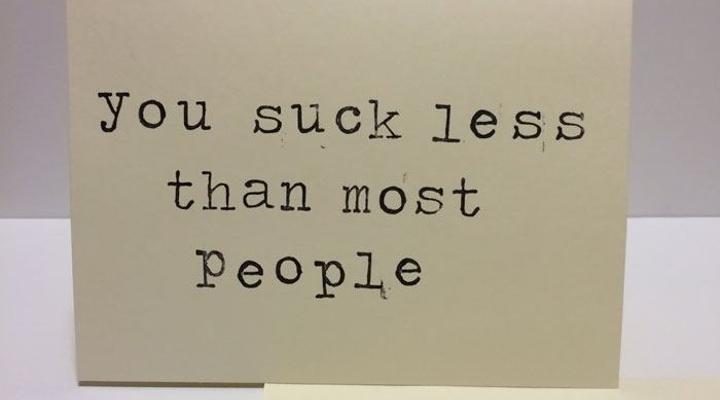 30 Hilarious Valentine's Day Cards Every Couple Can Relate To
By Mustafa Gatollari

Nov. 18 2019, Updated 2:18 p.m. ET
Valentine's Day is coming up and that means one thing is on everyone's mind. Say it with me.
Picking out the perfect Valentine's Day cards.
But what if you and your partner have been together for a really long time? What if you have said everything that needs to be said? You can't just not get a card. That is the kind of the thing that destroys relationships. Fortunately, there are cards that exist for you, too.
When it comes to V-Day, there are two distinct groups of people: the ones who go all out with the flowers and the chocolates and the expensive dinners ... and the ones who don't. Some of us just can't do gushy, and that's OK!
If you're looking to make your SO laugh instead of cry on Feb. 14, get inspired by the 30 hysterical cards below. Because everyone knows that brutal honesty is the sincerest form of love ... right?
Article continues below advertisement