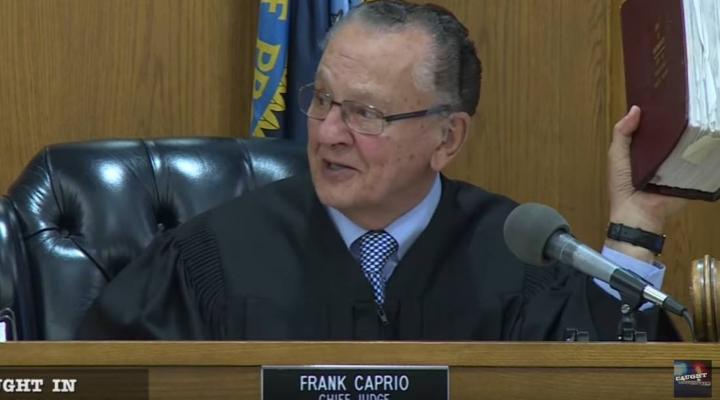 Judge Gets Into Hilarious Courtroom Exchange With Woman Fined For Parking 2 Seconds Early
By Mustafa Gatollari
The laws are set up in a way, it seems, that you can be technically fined or penalized for everything. Unless you've got tons of evidence proving otherwise like clear photographs with time stamps and all that fun stuff, a judge probably won't rule in favor of you getting out of a ticket. You'll have just wasted a day of work and feel like an idiot for having any hope and contesting the fine in the first place.
So at the end of the day, it's up to the clemency of a judge on whether or not someone's innocent or guilty. Their ruling is all that matters so if you have to take something to court, usually you have to just pray that you get a judge who has a concept of justice that isn't just black and white.
Thankfully, this woman received a judge who wasn't a stickler for the rules.
Because you can only imagine her frustration at being given a ticket for parking in a spot 2 seconds before she was allowed to. No, I'm not making this up.
The best part of the court interaction is that once the judge saw the time she committed the offense, he had some fun with it.
"You violated the city ordinances," he teases after seeing that the ticket was stamped at 9:59:58. "And our parking enforcement officers are second to none in the country." He then asks the woman, "So what do you want to tell me about this?"
She responded, "My car clock said 10!"
"Oh, now you're blaming the car clock?" the judge hilariously replied before dismissing the ticket. "I think 9:59 is close enough to 10."
Let's get this lawmaker a sitcom. Or at the very least, his own courtroom show à la "Judge Judy."