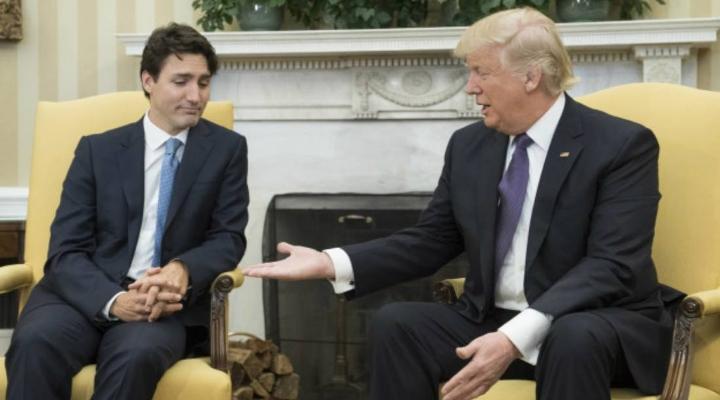 Justin Trudeau's Face When Trump Went For A Handshake Is Priceless
By Mustafa Gatollari
Justin Trudeau is known as Canada's Golden Boy. He's young, kind-hearted, has an open policy for refugees, and is all about charity and giving back to the people. He's also in incredible shape and is super, duper, dreamy.
Donald Trump is the complete opposite.
So the impending meeting between the two of them was one that everyone was desperately looking forward to.