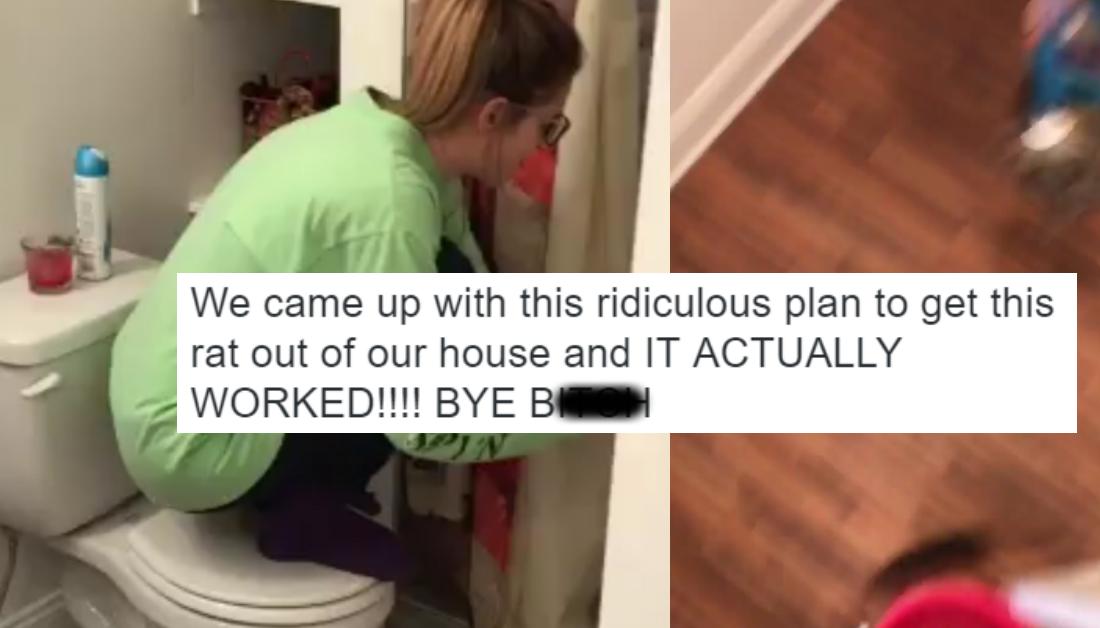 Girls Devise Ridiculous Plan To Get Rat Out Of Their House And It Actually Worked
By Mustafa Gatollari
You know the game Mouse Trap, where you assemble a big Rube-Goldbergian contraption that takes about a million steps just to accomplish one task: dropping a net on a mouse? Well, two girls put together a similar device to tackle a rodent problem in the home. And the crazy thing is... is actually worked! Scroll for more and pictures of their cockamamy scheme.
One of my favorite board game commercials to watch while I was growing up was "Mouse Trap".
Not only did it advertise itself as "the craziest game you'll ever see" but it came with a bunch of moving parts and cool little contraptions that was custom built to capture the imaginations of kids everywhere. But growing up poor in a family of 8 meant that we had to be very selective with our toys and sadly we were never able to afford Mouse Trap.
And although I could sit here and lament being robbed of a fun childhood experience, the truth is I've found something better now, as an adult. Something that satisfies not only my inner child's obsession with the board game but with an appreciation only an adult can have.
Watching these girls use a real-life Mouse Trap scheme to expel a rat from their home makes me very, very happy.
Using strategically placed items and individuals holding broomsticks, they were able to broom-slapshot the rat out of their place. That guy on the bottom must've been a hockey or lacrosse player or something because his direct hit is admirable.
And Twitter's in love with their methodology as well.
Some people kinda felt bad for the rat, though.
While others were simple amazed.
As they should be. I love it when a plan comes together.