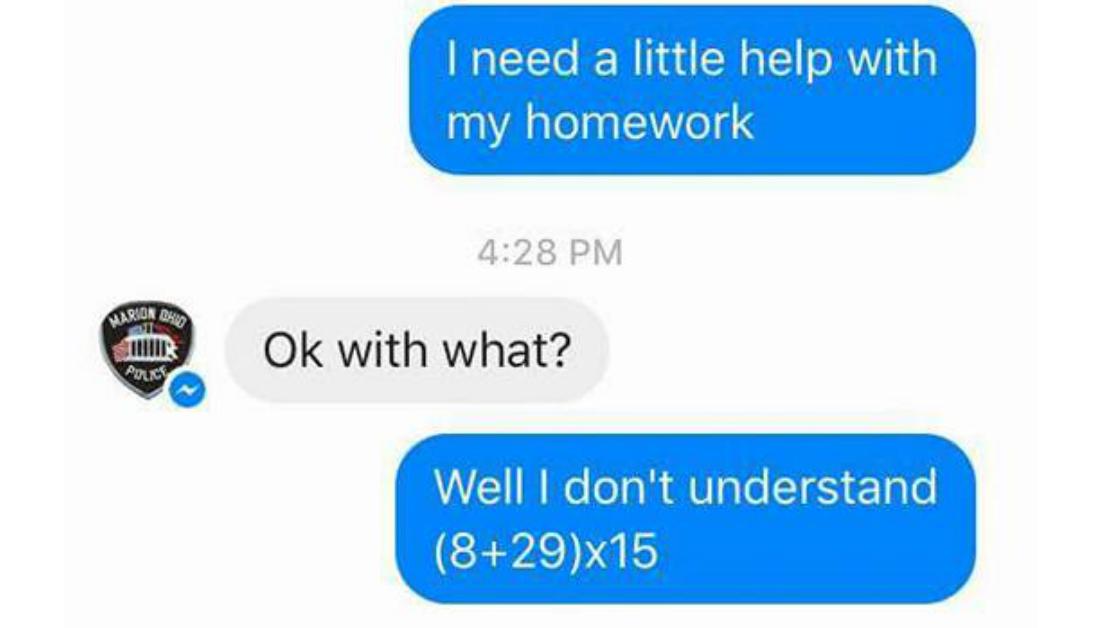 This Cop Helping A Child With Math Homework Is Beyond Heartwarming
Based on my knowledge of vigilante action movies, the police were always just there to gum up the works and allow the villain enough time to escape judgment from the protagonist thanks to all that "due process" stuff.
Article continues below advertisement
My opinion of cops didn't really improve once I started driving. Thanks to intentionally confusing parking signs in NYC and a little thing called speeding tickets, it was hard for me to like cops as a whole.
But I realize that I'm purely focusing on the negative. After going through auxiliary NYPD training, hearing stories from the Academy that my brother went through, and becoming close friends with other officers, I know that their jobs are extremely stressful and at the end of the day a cop's just like any other human being. The difference is they've been tasked with an enormous social responsibility that they better be prepared to uphold.
Article continues below advertisement
But sometimes those responsibilities are a bit less weighty, but nevertheless important. Like helping kids with their homework.
OK technically it isn't part of the job description, but that didn't stop this Police Officer from hopping on the Department's Facebook messenger to respond to this student's math emergency.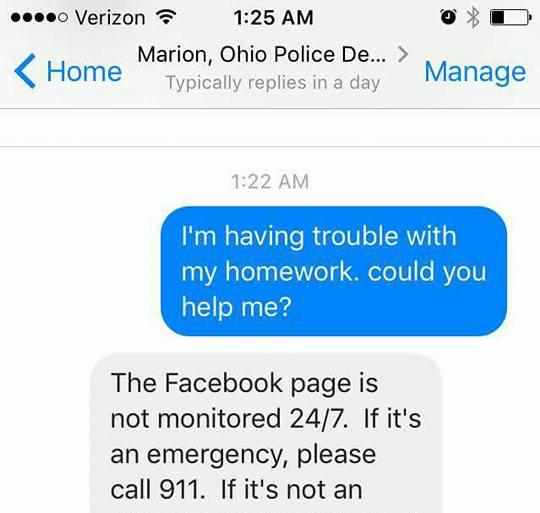 Article continues below advertisement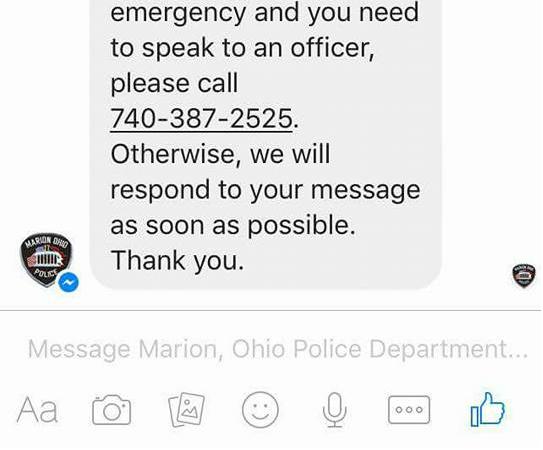 Molly Draper posted the conversation between her daughter, Lena Rowe, and Lt. B.J. Gruber online.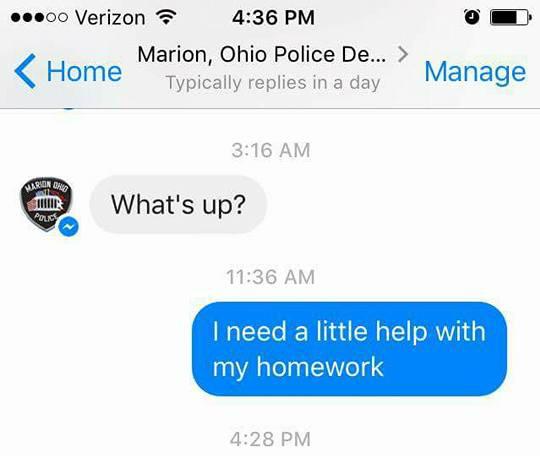 "We're really about humanizing our police officers, just letting them know that we are dads/ And we understand the difficulty and the struggles that they go through," Lt. Gruber said.
Article continues below advertisement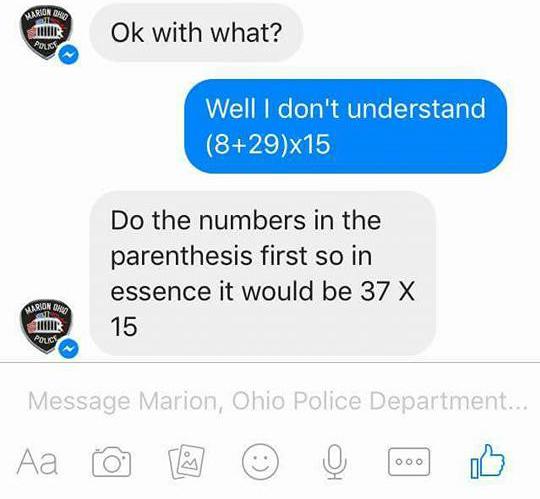 Gruber said that the second question even stumped him.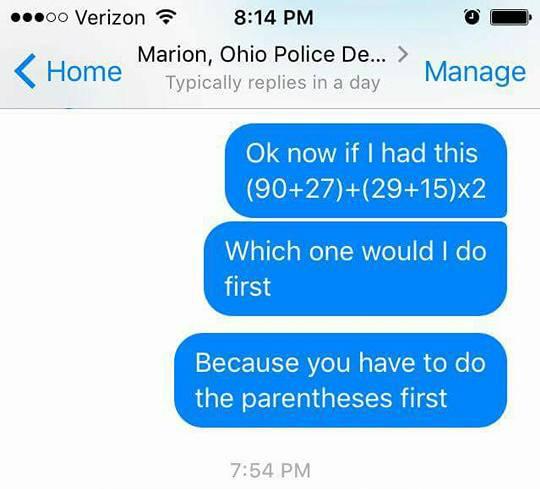 "The punchline to all of this is, I messed up on the second equation and got a little in over my head."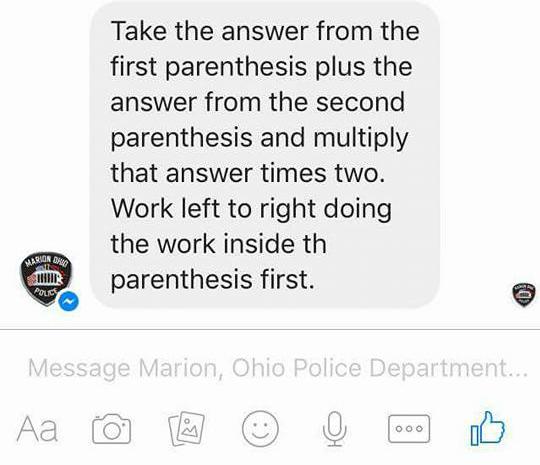 But at the end of the day, it's pretty cool that he took the time to interact with the fifth-grader and respond to her question, instead of just telling her to Google the question or check out Khan academy. It's definitely going to be a math lesson Rowe isn't soon to forget. (h/t wthr)