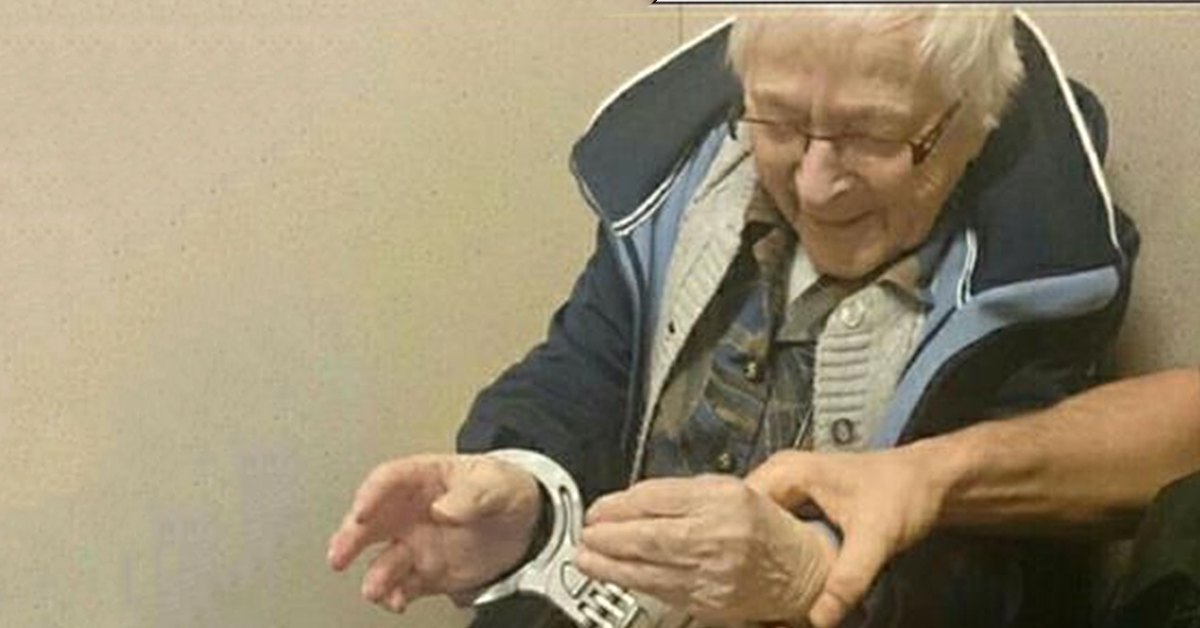 99-Year-Old Woman Can Now Scratch Going To Prison Off Her Bucket List
By Omar Rimawi
Most people try to live their whole lives without going to prison, but for one nearly centenarian woman, it was an item to scratch off her bucket list.
Having a bucket list is a great way to keep track of the more fulfilling goals in life that you want to do or accomplish. Traveling to certain places is usually on everyone's bucket list, and for a 99-year-old grandmother in the Netherlands, that place was behind bars.
After receiving the request from the aspiring felon's niece, police in Nijmegen-Zuid, Netherlands cuffed and booked 99-year-old Annie so she would know what life as a felon was like.
The police station shared pictures to their Facebook page and said while this wouldn't normally be allowed, they wanted to help grant one of her final wishes, and said it was a day that she (and others) wouldn't forget.
Police weren't aware of why going to prison was on her bucket list, but she seemed happy enough about it in the end. The tiny department's prison photoshoot went viral in and out of the country, amassing over 4000 likes and hundreds of comments and shares from people worldwide.
Of course, we doubt Annie's experience much resembled that of a legitimately incarcerated person, since it was by choice and for only one day. But who knows, maybe she got the true Dutch prison experience. I can tell you for sure it looks nothing like the experience most of the incarcerated and ex-cons of the United States have had, which is one I can't imagine anyone on earth wanting to experience for themselves.