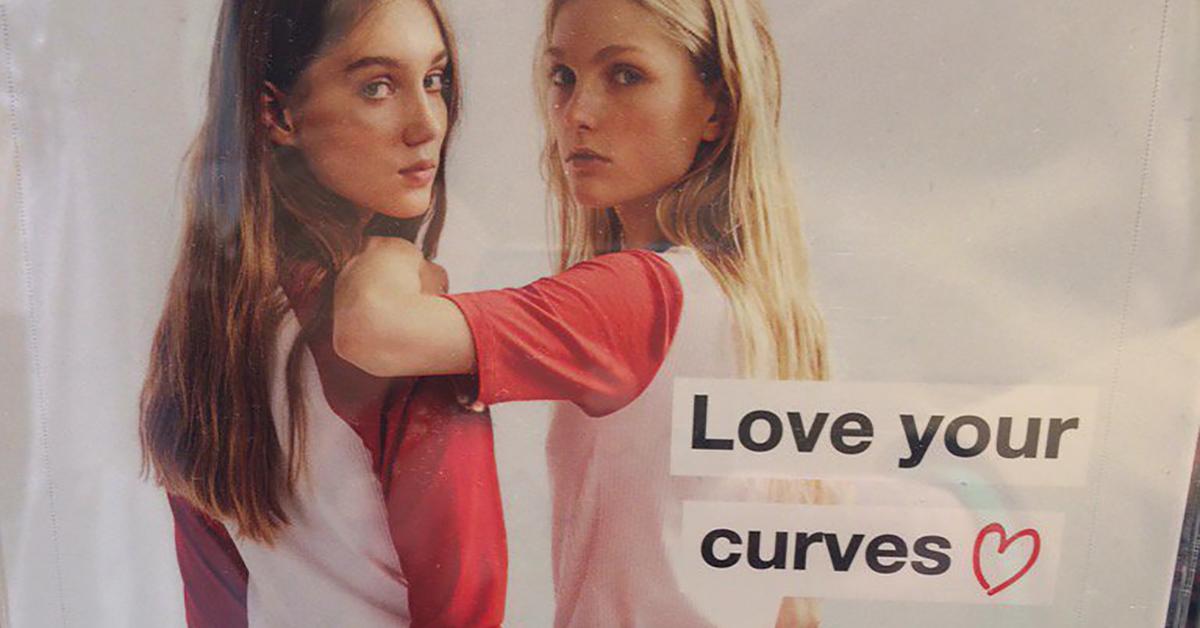 Zara's 'Love Your Curves' Ad Illustrates Exactly How Not To Sell Clothes To Women
By Mark Pygas
As a man, shopping for clothes is a pretty easy experience. Everything comes in a few sizes, and for the most part, they're the same across different brands. But shopping for women's clothing can be a nightmare. No two brands seem to have the same idea of what a size 8 is, and the options seem to shrink the highter the size number.
Not only do women have to put up with their measurements making no sense whatsoever, but curvier women can have an incredibly tough time finding something they want in their size. And it doesn't help when brands advertise to them in totally insulting ways.
Take this 'Love your curves' advertisement that Twitter user Muireann O'Connell from Dublin, Ireland, found while shopping at popular retailer Zara. While the sentiment itself is by no means objectionable, the models they chose to pair with that copy hardly embody the "curvy girl" aesthetic. In fact, if this is what the retailer thinks "curvy" looks like, then there is some brand-wide body dysmorphia going on.
O'Connell went on to explain that while she doesn't think there's anything wrong with the models, she believes that advertised them as "curvy" could be detrimental to bigger women.
Other Twitter users thought the same thing.
While others were quick to criticize her viewpoint.
Zara isn't exactly new to controversy. Back in July 2016, they were accused of stealing over 40 designs from indie artists. Tuesday Bassen, an LA based illustrator, bought the issue to light and inspired a #boycottzara movement.