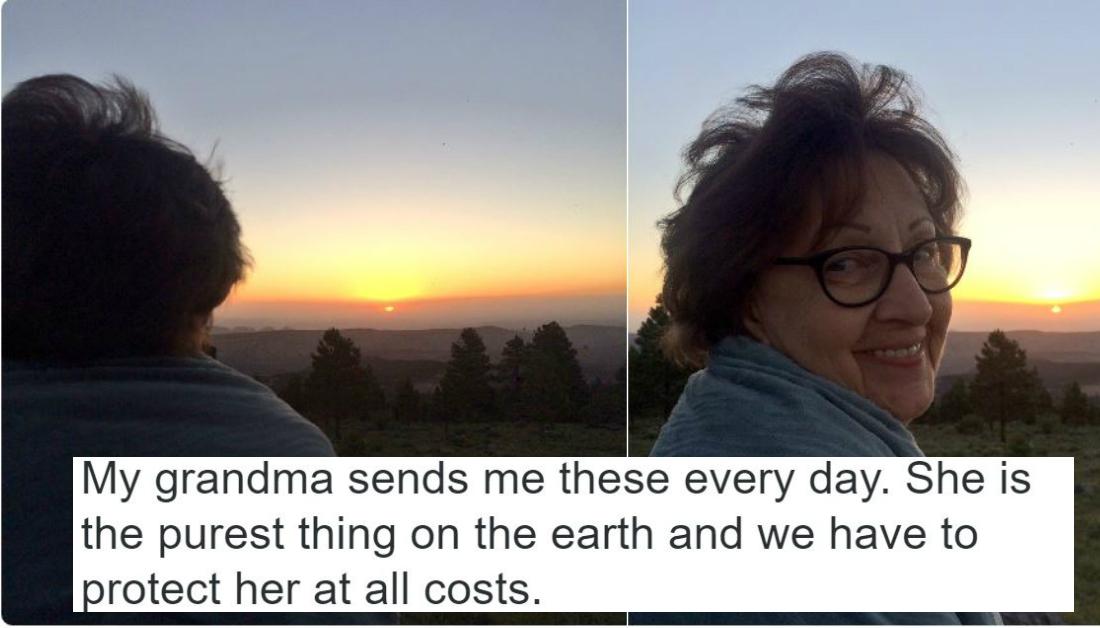 This Grandmother's Daily "I Love You" Selfies Are Too Pure For This World
By Mustafa Gatollari
Grandparents are a rare, non-renewable resource that we should cherish for the limited time we get to share with them on Earth. With the exception of a few crotchety, evil-never-dies grandparents, pretty much everyone's grandma and grandpa is about loving them to the moon and back, supporting their dreams, indulging their quirks and, yeah, we're not 100 precent proud of being on the receiving end of some spoiling, but also they're excellent at giving us everything we want, even when our parents say "no."
I've been thankful enough to not only have grandparents, but great-grandparents who are always more than happy to have a cup of tea with me, a piece of cake, and tell me how much I remind them of their older family members or people who lived in their villages back home.
Although I don't have much to discuss with my own grandmother these days, I still love visiting her and sitting beside her, watching my son and nephew play together. I could only imagine how awesome it would be for my grandmother to have text conversations with me, or send me adorable Nana selfies on a daily basis.
Which is what this girl's grandma does, day in and day out.
Twitter user Sierra Sessions shared the adorable selfies her grannie constantly sends her. They all follow the "I love you from..." motif and it's just so friggin' adorable my eyes want to fall out.
Sessions' cute post inspired other people to share their cute text convos with their own family members.
People were applauding her Granny and reminded Sessions just how lucky she is.
It basically became a love fest.
It's clear that the love Sessions' grandma shows her is reciprocated.