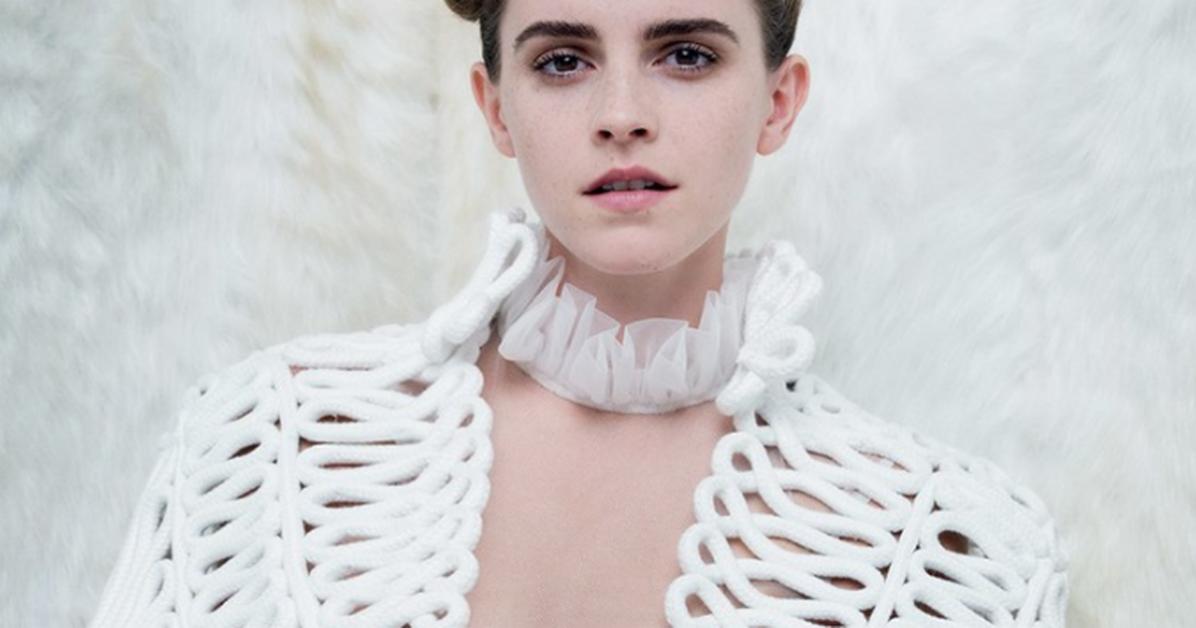 This Vanity Fair Photo Has People Questioning Emma Watson's Feminism
By Mustafa Gatollari
There's a nasty, outdated stereotype some people have about feminists: all of them grow their armpit hair out, have shaved heads, and stomp around screaming about how much the patriarchy sucks. Basically, the incorrect idea that feminists are angry, combative people still permeates society, in spite of not being the truth.
Of course, if a woman wants to shave her head and protest gender inequality in the streets, she could totally be a feminist. But someone can be a feminist while still partaking in "traditional" standards of femininity, presenting as non-binary, gender non-conforming, or so on. Someone can be a feminist and be quiet, or be loud, be angry, or be calm. Basically, feminism has nothing to do with what you look like, or how you present your gender, and is all about your ideas and belief in equality.
Which is apparently a difficult thing for many people to grasp after Emma Watson's recent Vanity Fair cover photo shoot.
Many are saying that the outspoken feminist actress is a "hypocrite" for the photographs she took with the magazine.
The photo that really got critics up in arms is this one, where she's posing braless while wearing a Burberry shrug.
Granted that little headline above the photo is about as cringeworthy as they come, but is it enough to question whether or not Watson should be taken "seriously" as a feminist, as Radio presenter Julia Hartley-Brewer suggests?
It wasn't just the host who had strong words for Watson, some folks on Twitter chimed in calling Watson "clueless".
Others thought the photo shoot exposed a clear double standard.
But then others said that the critics were missing the point and that feminism was about empowering women with the choice to do what they want with their bodies.
Others were saying that this debate alone proved how we need feminism now more than ever.
And finally one Twitter user mentioned that feminism kind of started with women destroying their bras.
Do you think Emma was being hypocritical? Or are people seriously misunderstanding what feminism means?