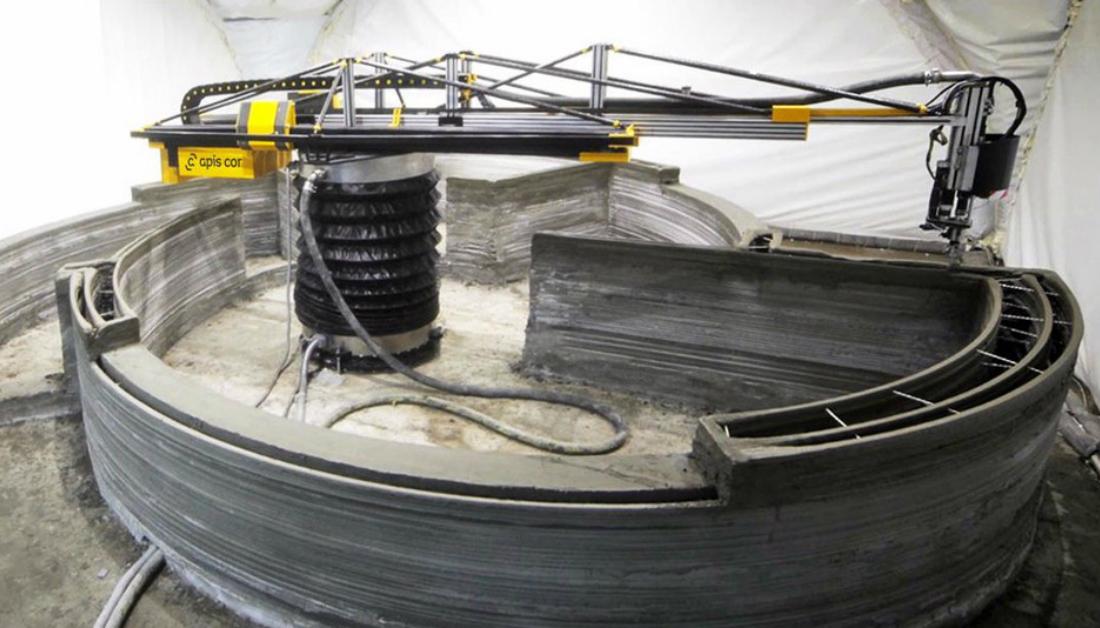 You Can Officially Build Your Own House In 24 Hours With Just $10,000, Thanks To 3D-Printing
By Mustafa Gatollari
I always have fantasies of building my own house. You know, buying a plot of land and finding the materials necessary to make my own abode for me and my family.
But then I look at all the stuff that goes into it: zoning laws, laying a foundation, setting up the pipes for plumbing and water, making sure the materials you're building your house out of are approved by the county...I mean there's an insane amount of work that goes into it.
It'd be amazing if you could just press a button, wait 24 hours, and then have a house made.
This 400-square-foot home cost only $10,134 to make and it's currently located in Russia, so Sarah Palin can totally see it from her backyard.
Apis Cor, a 3D-printing company brought the printing unit to the site where the house was going to be built and it only took 24 hours for all the magic to happen.
The house's main parts: walls, partitions, and envelope were all printed with concrete.
Windows and furniture were added after the home was printed, and then all they did was paint the bad boy.
The home includes a hallway, a bathroom, a living room, and a kitchen and the company claims it can last up to 175 years.
"We want to change public views that construction can't be fast, eco-friendly, efficient and reliable at the same time. Our goal is to become the biggest international construction company to solve problems of accommodation around the globe," says company founder Nikita Chen-yun-tai on Apis Cor's website.
Apis Cor's approach is a unique one, as most 3D-printed homes are made off-site in pieces and then transported and assembled.
It looks like 3D-printed buildings are starting to gain a bit more traction, and, why not? It removes human error and reduces costs for people who otherwise couldn't afford erecting a building.